Lookie what showed up today!!!!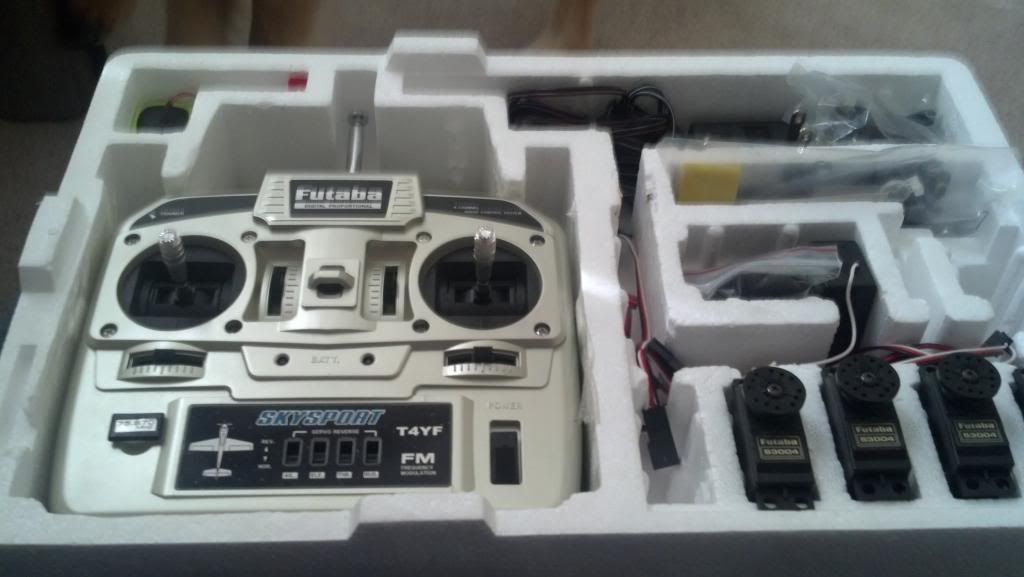 Tested the set out to make sure I did not get ripped off on e-bay. Everything works! It is 75mhz set to channel 84. We can scratch the radio set off the list!
Also have ordered a stainless steel prop from the prop-shop. Pricey, but hopefully it will look good.