Thanks guys! We seem to be in agreement.
This design would most utilize the beautiful African mahogany wood and I could still leave the model unattached. Still, I am looking into all of my options because I am a strong believer in the KISS principle. After my last post, I found a shade riser available at Ace Hardware.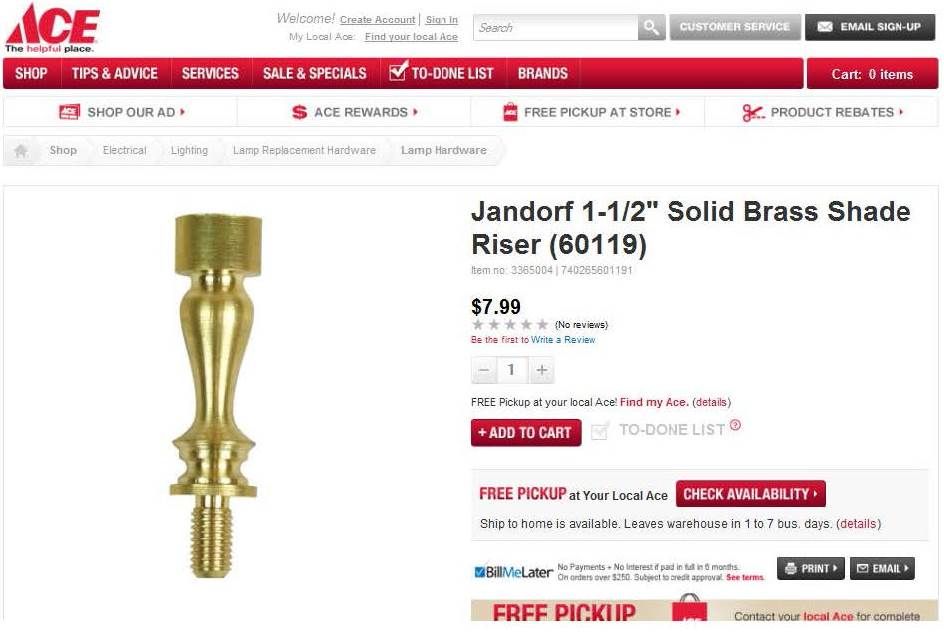 It looks like it would work and there is an Ace on the way to my parent's house, where I am going in a bit. It would mean attaching it, but maybe this isn't a bad thing. I like holding it and revolving it in my hands, but when my wife touches it, I freak out. I think I would do this regardless of who it was. Tom D has never let me down before. Perhaps I should listen.
No matter what I do, the base will be the same, so now I have to find a table saw to cut it up. My buddy is so busy, I hate to bug him again. Plus I feel bad about having a suck ass design the first time.
CHEERS!!!