Managed to scrape together a few hours back on
Harder
today (Sunday, 6/16).
You guys know me: I can't leave well enough alone. So I attacked those first-attempt not-quite-right keel floodholes again—first with Evercoat, then with CA and baking soda when the Evercoat didn't work, in an attempt to reshape them more satisfactorily. The CA attempt proved fairly successful: I was able to reshape them to an improved, better-sized oval. Of course, they're still not perfect and never will be. Neither will any of the forthcoming others. But if I can just make it so their flaws don't stand out—sort of cancel each other out upon casual viewing—I'll be happy.
First shot shows the improved holes. Only two: the one on top showing that familiar Evercoat blue, and the one underneath that.
From there I went on to drill and scribe some more holes for future drilling.
The second shot shows a batch of holes that have been scribed, drilled and reamed out but not filed to shape. Note the one down in the lower left corner. I had attempted to file that first-of-the-batch to shape and wound up making it much too large. It's
so
easy to let the styrene carry you away. You'll see I've already filled it with CA too, for reshaping later. If from here on in I'm not REALLY CAREFUL, I'll wind up with this exact same setback on many of these holes!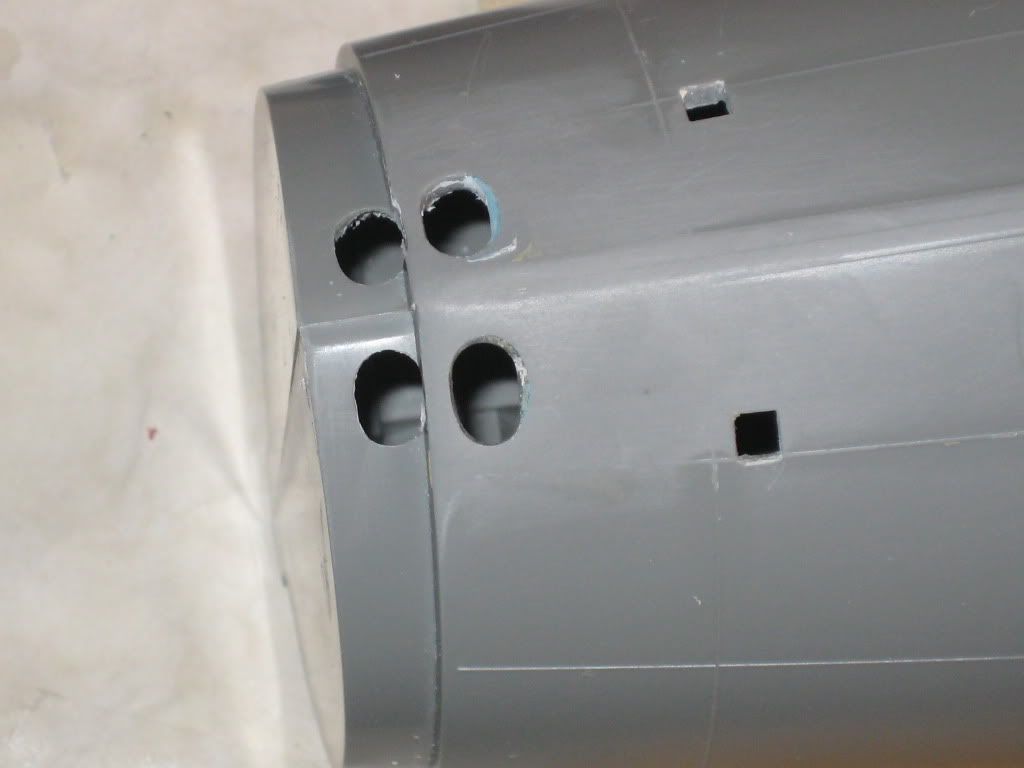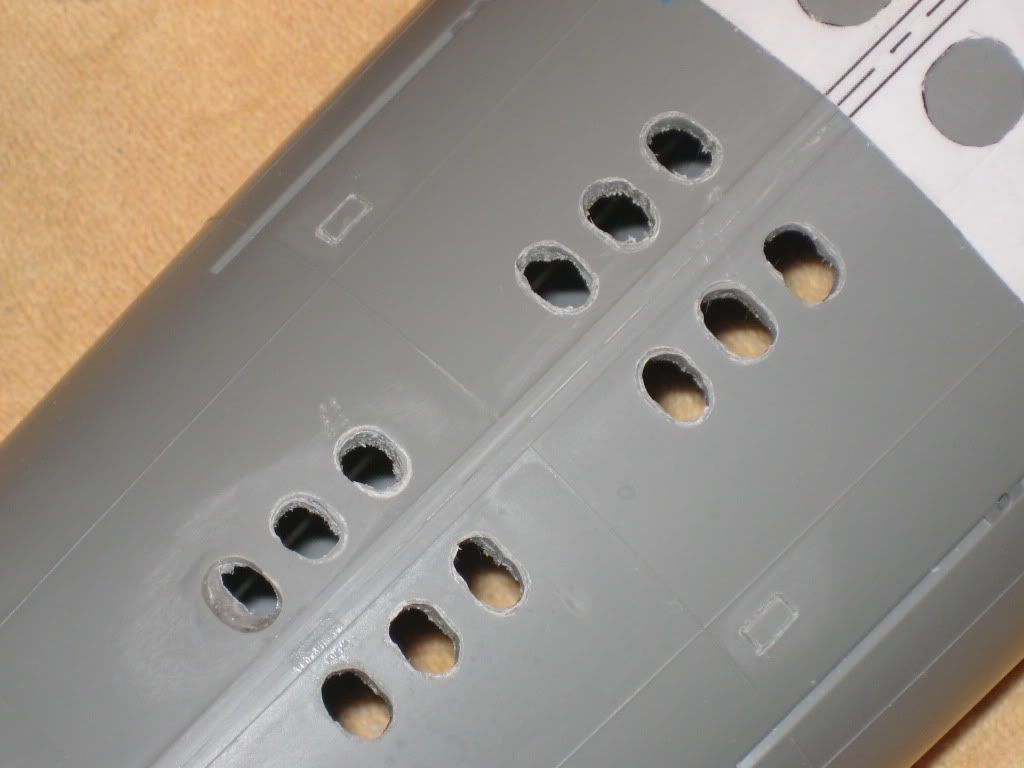 See you next weekend,
JeffP