You are right Tom.
The part was printed on a very expensive Rapid Prototype machine, specifically a ProJet 3500HD Max, that will do 16 micron layers.
You might have missed it, but I have worked a deal with Pavel of Admiralty Model Works. I'm doing CAD work for him in exchange for printing. That is why I haven't made any progress on Batfish. I've been working on items for him for the very purpose you stated, making master models to make molds for resin casting.
I have already completed a RAM launcher, a Goalkeeper CIWS, a WW-II era moto-tug and a WW-II era Tilly crane, all to be made in 1/350 and 1/700 scales. The RAMS came out good. The Goalkeepers needed a redesign. I haven't seen the WW-II parts yet. Here's a picture of them as I received them.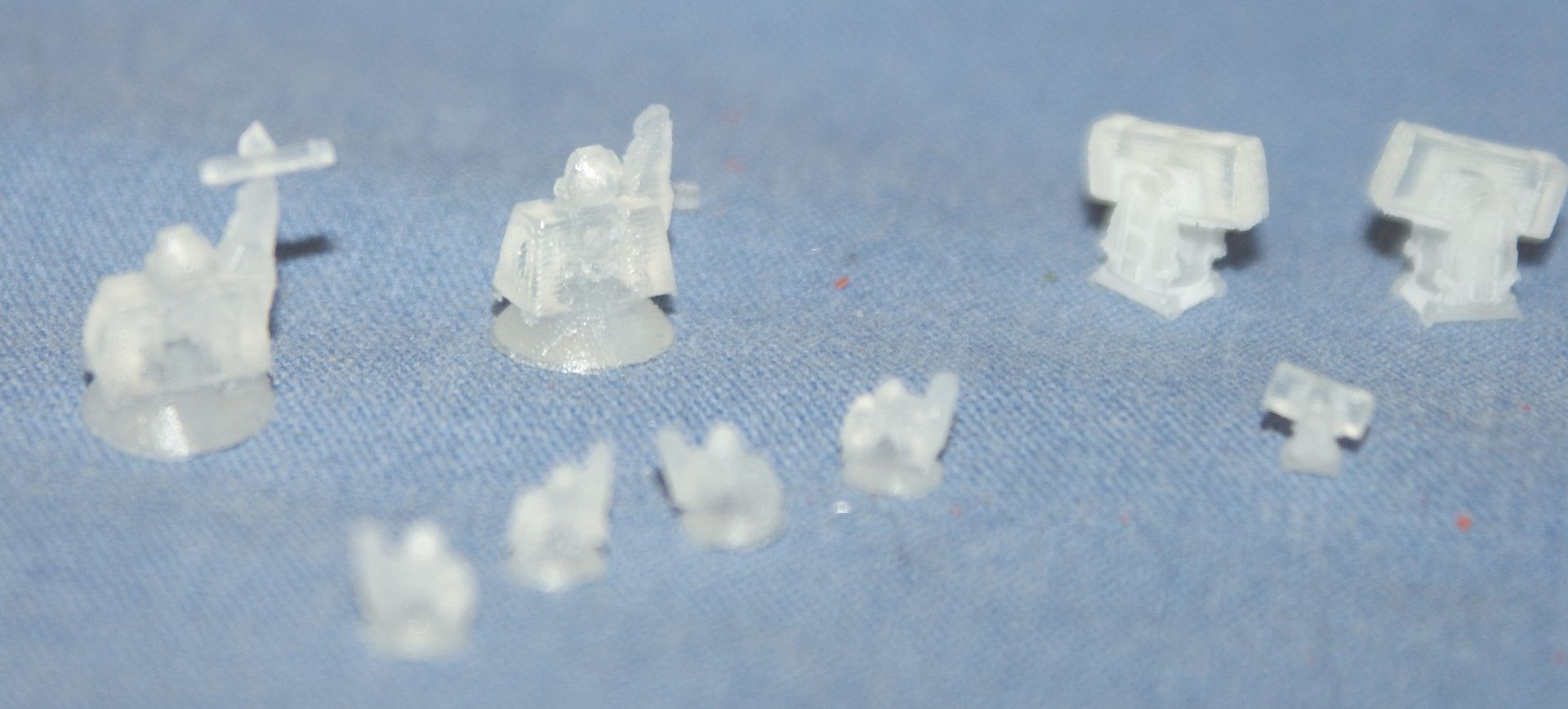 And here are a few pictures of them after I shot them with really bad primer.
Currently, I am working on a 1/350 scale USCGC Bertholf model that has been a lot of fun so far. I am keeping a post…
http://www.shipmodels.info/mws_forum/vi ... 7&t=152833
…But I must admit I miss you guys. I became spoiled by all of your feedback. I'm not getting much on Bertholf.
As for durability, we'll find out. I have designed, and Pavel has printed a couple of test pieces to test different size protrusions, indentions, fillets, chamfers, rods and beams. I believe they have been mailed, so I should get them in the next day or two. The snorkel inductor, periscopes and antenna were pretty small though, and they survived me assembling them. I guess we will learn together.
CHEERS!!!