UPDATE 78
Good Morning Guys!
Well, I shot 2 coats of Future on the model. The compressor worked OK, but pressure at the gun seemed a little low. Of course, the compressor came with silicone pipe thread tape that I didn't take time to use and there was some leakage, so that may be part of the problem, but I'm not sure that it is all of it. The (lame) owner's manual says that it will go to 65psi, and that it will turn off at 58psi and turn back on hen it falls below 43psi. It never got above 20psi or so, and when I sprayed, it rapidly dropped to 10psi. The manual also says to lift and turn the regulator knob to the desired setting, but I turned it both ways and didn't seem to get any response.
Anyway, here is the sail after 2 coats of Future.
First the starboard side…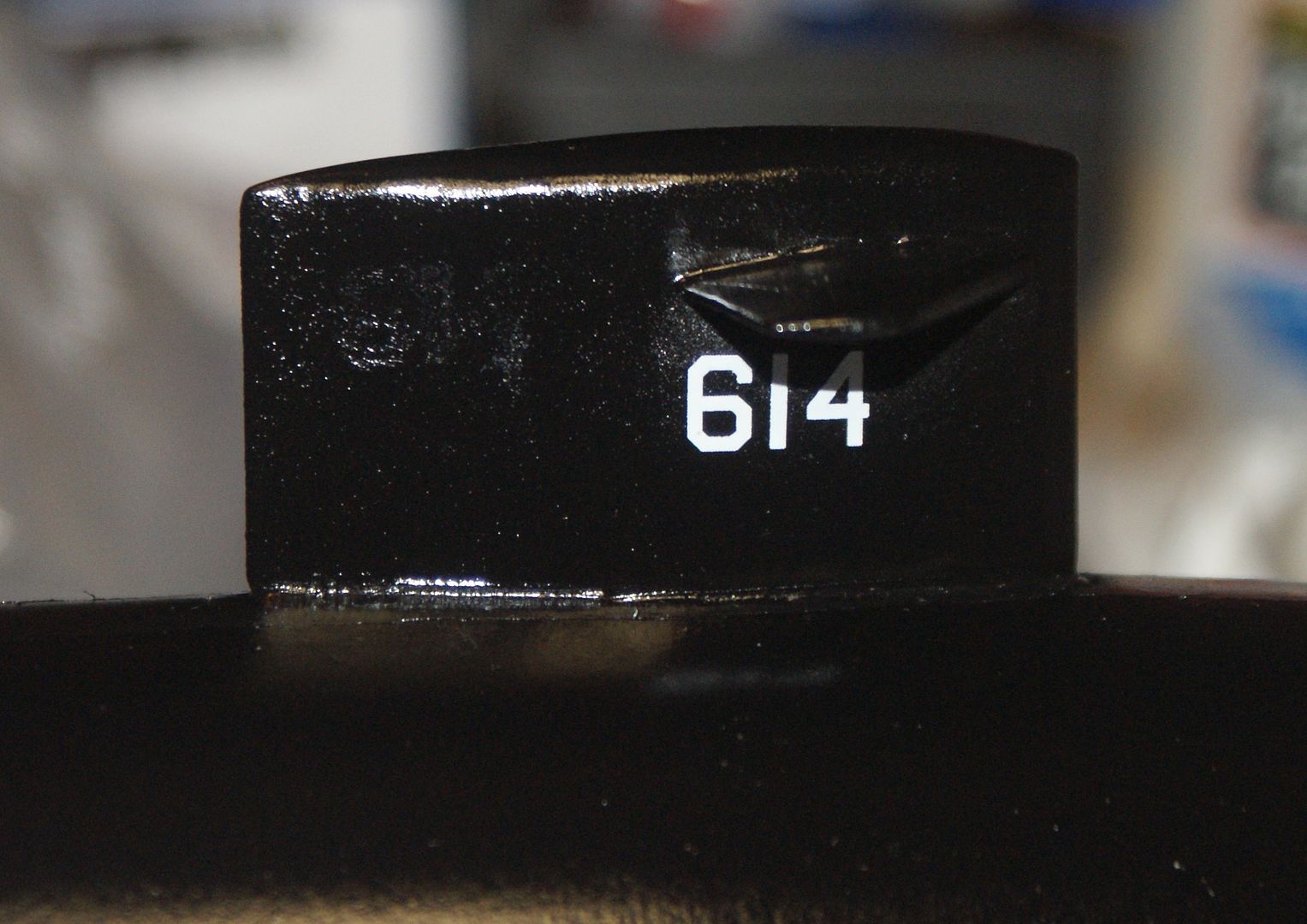 …And then the port side…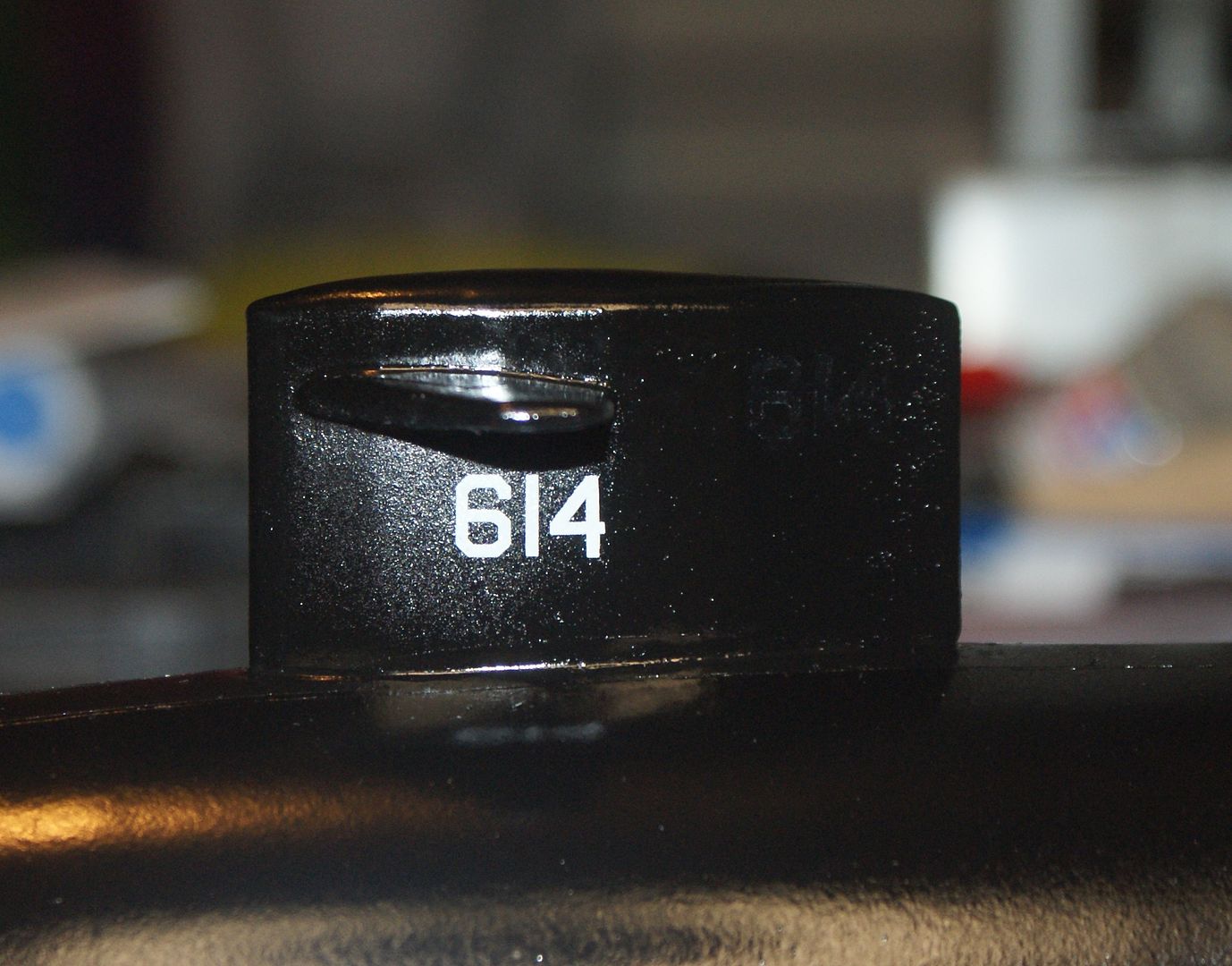 You can just barely see the old numbers, but you can see them. Without magnification and bright lighting, most people wouldn't even notice it. But I can.
I think I will try one more coat of Future. It may do the trick. I may even spray a coat of Dullcoat on it, before I completely resign myself to the fact that it needs to be redone. I should know by the end of the day.
CHEERS!!!