UPDATE 67
All of the parts for the first generation model, except the screw and Dunce Cap, which will be put on at the very end, are on the ship. I put the two fairings on this afternoon (yesterday that is).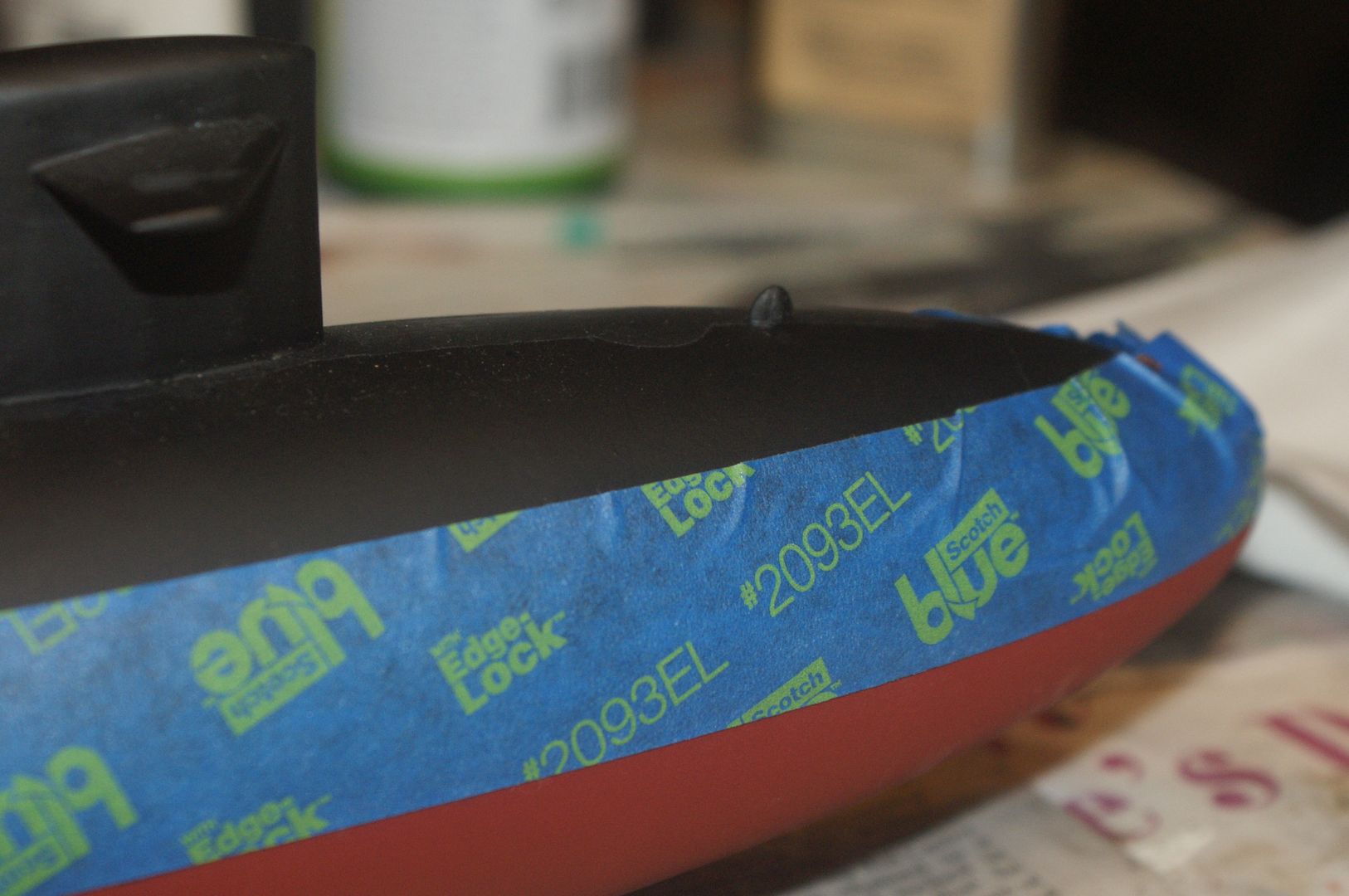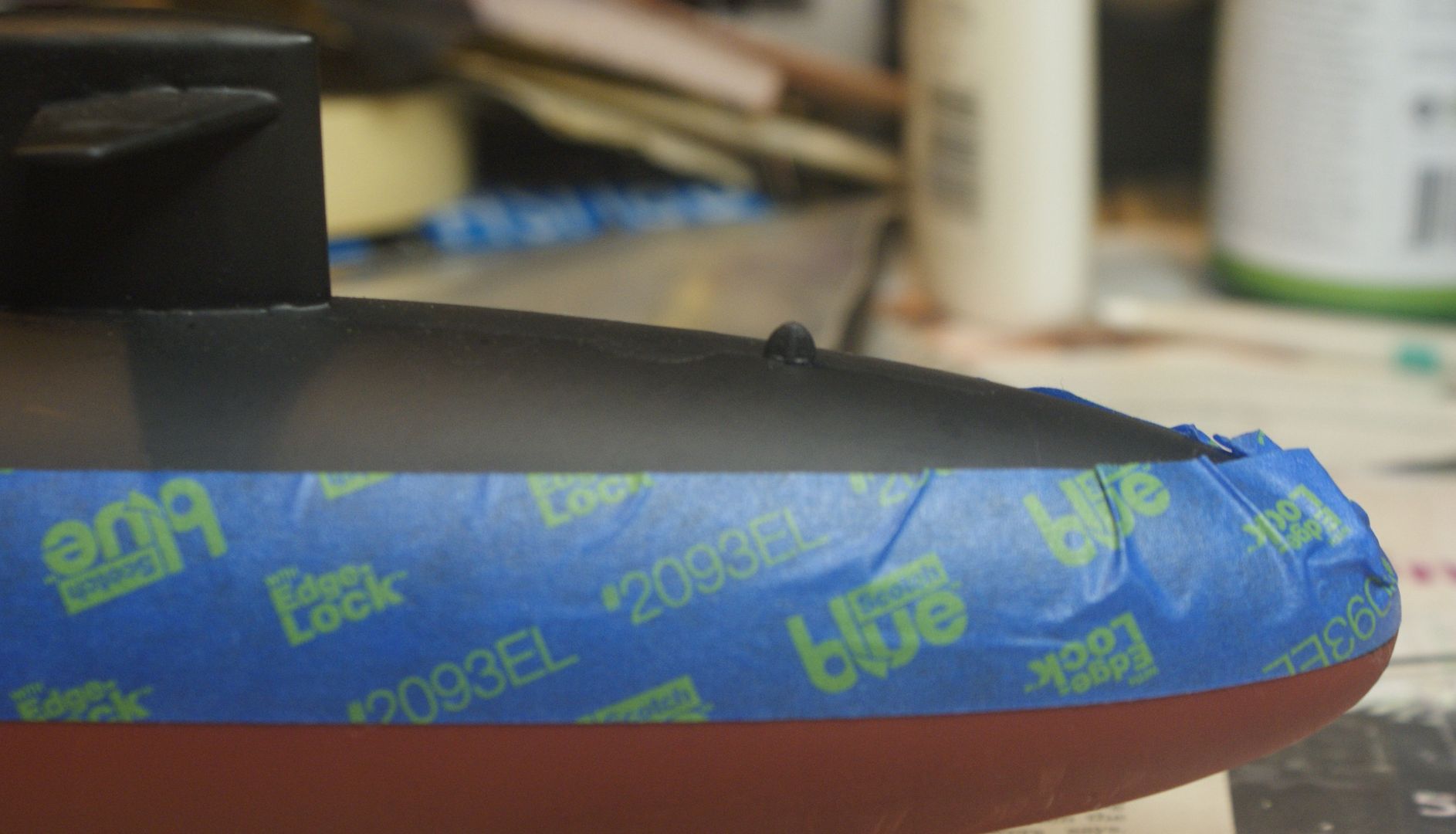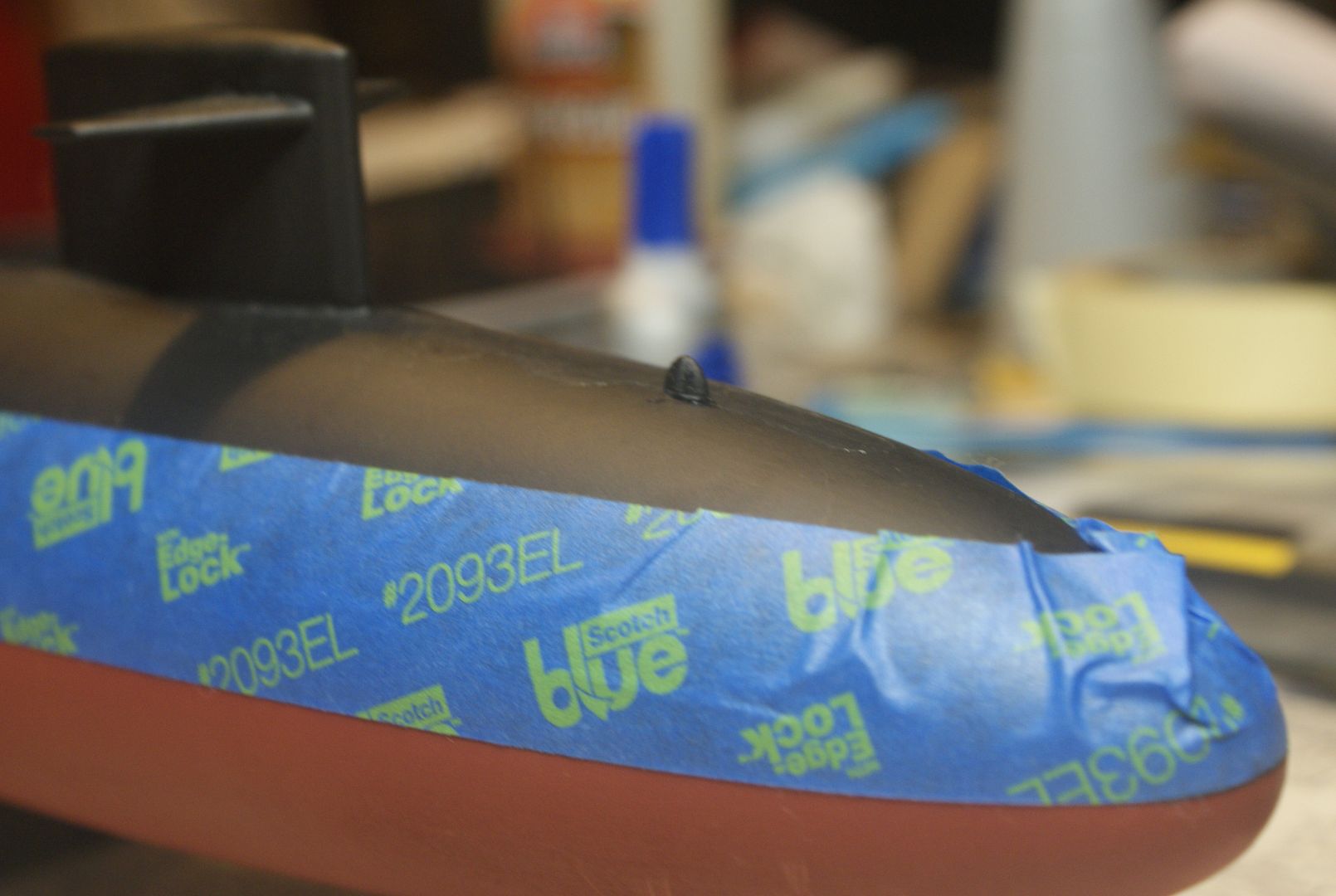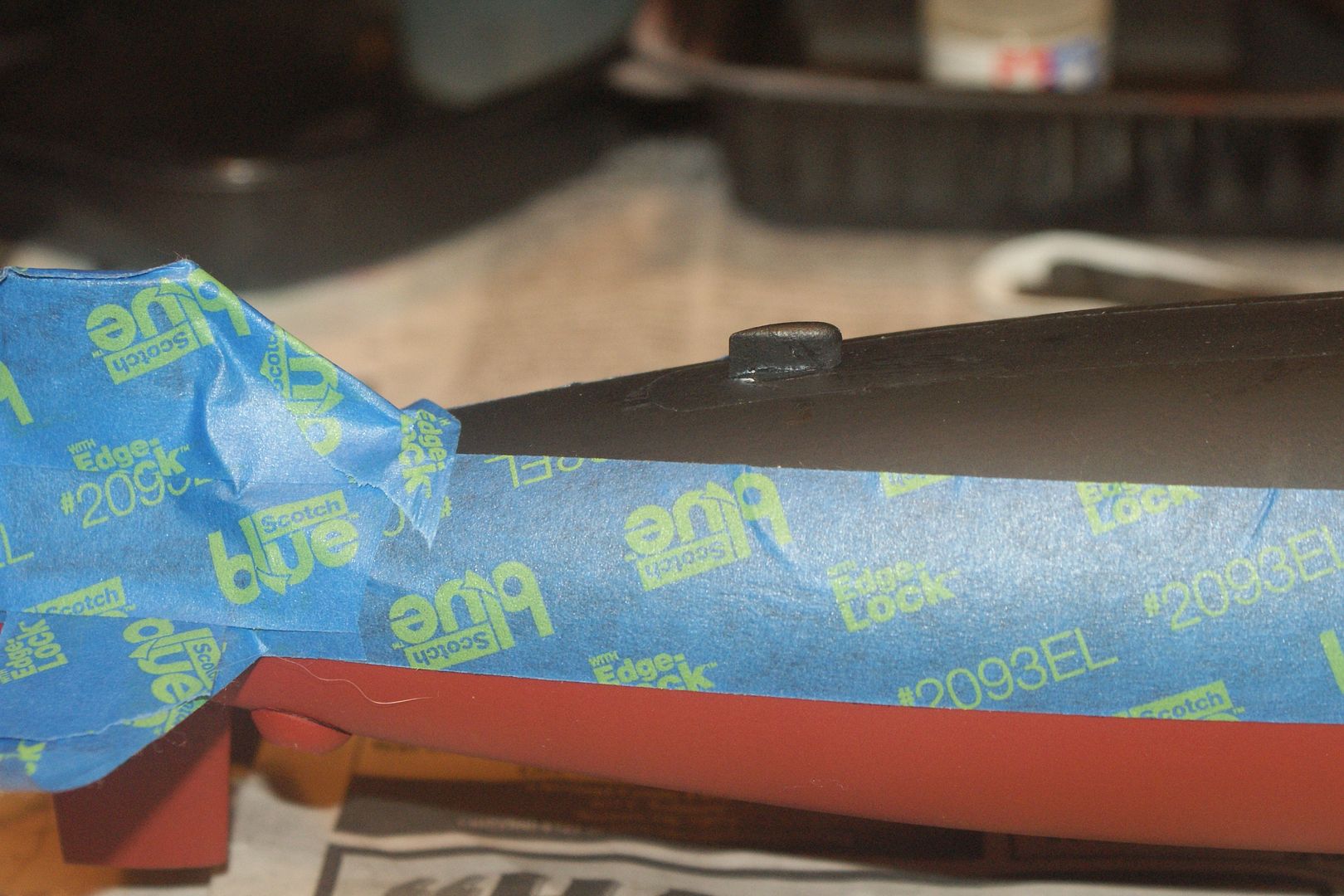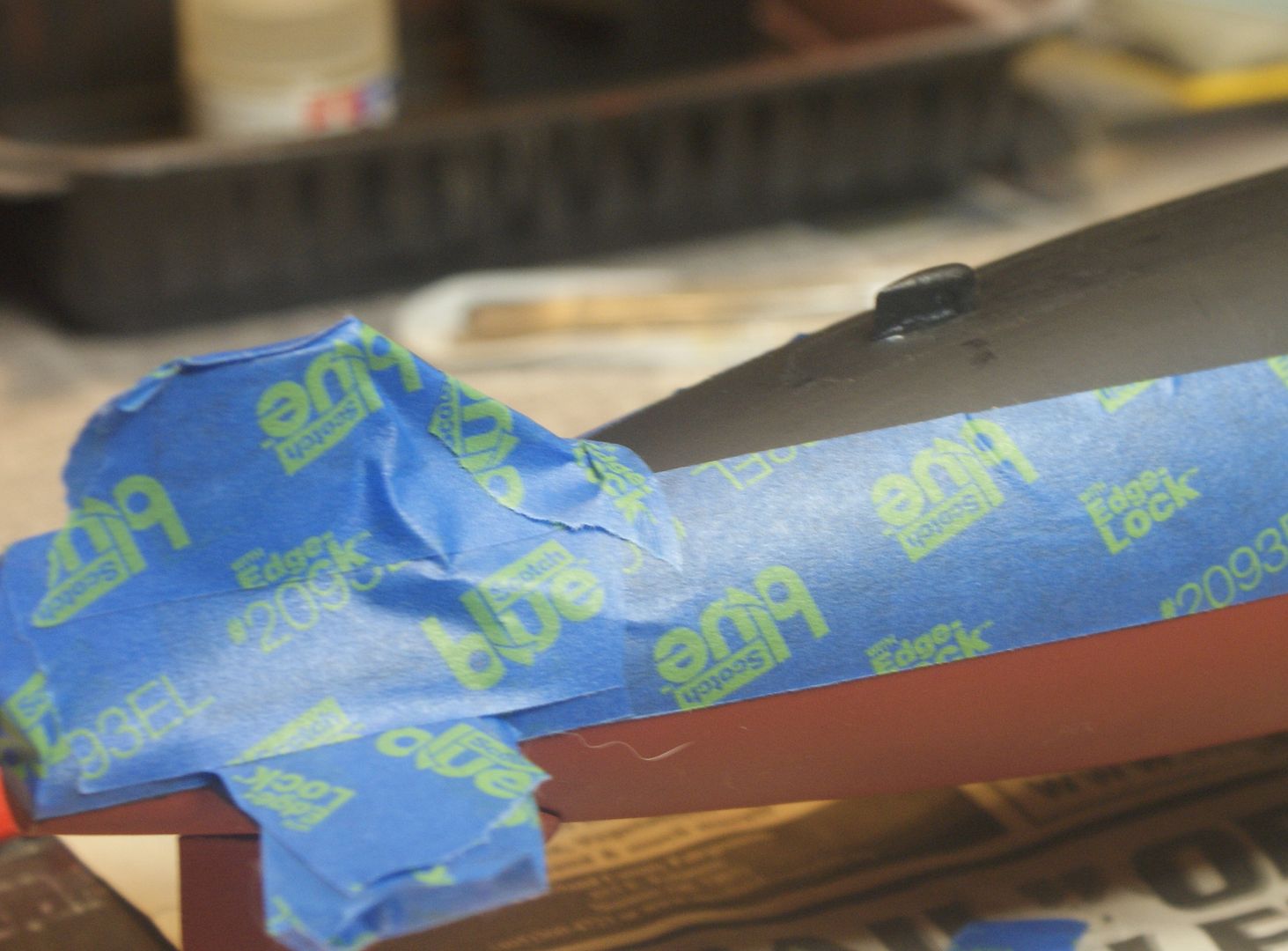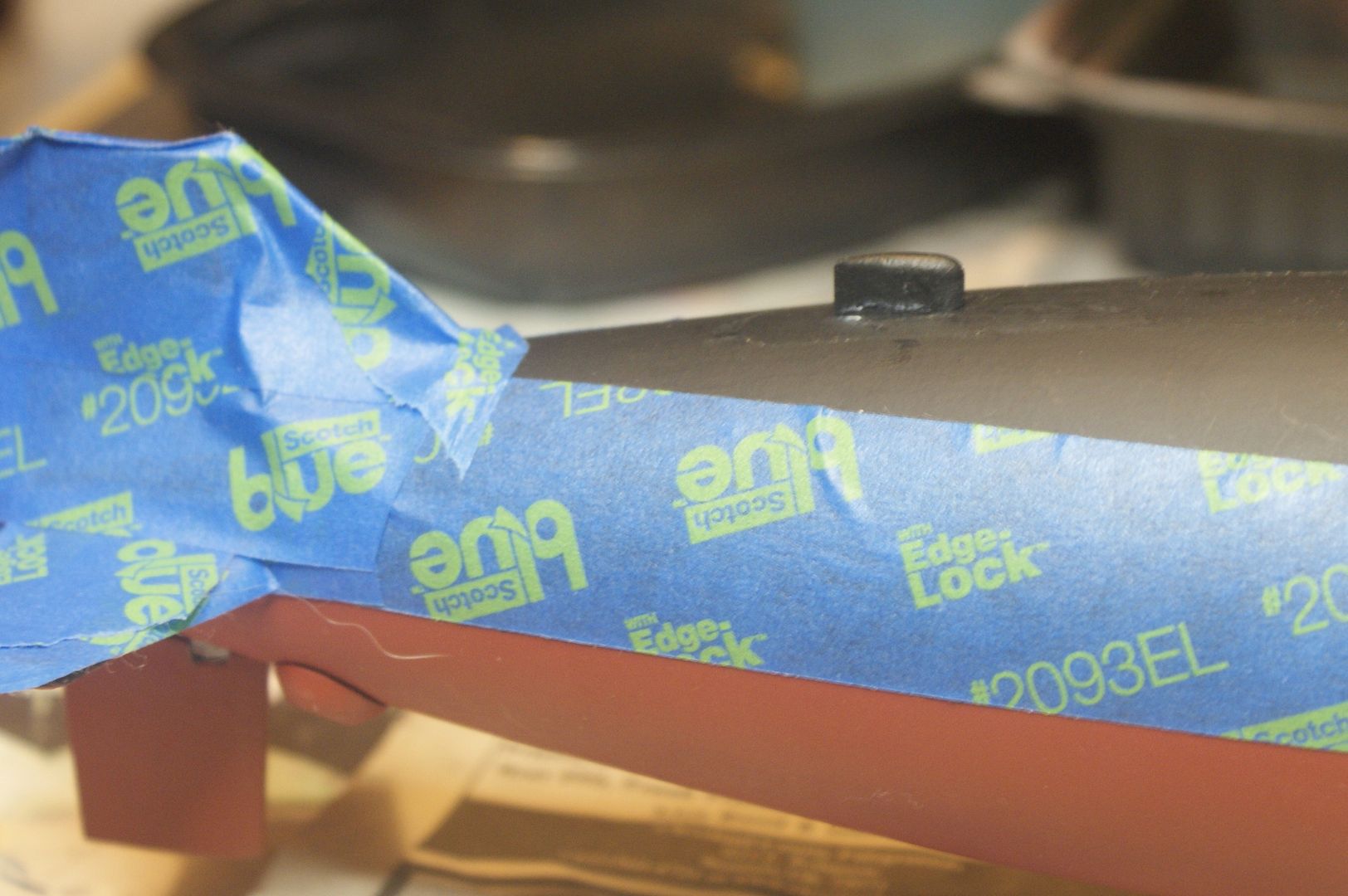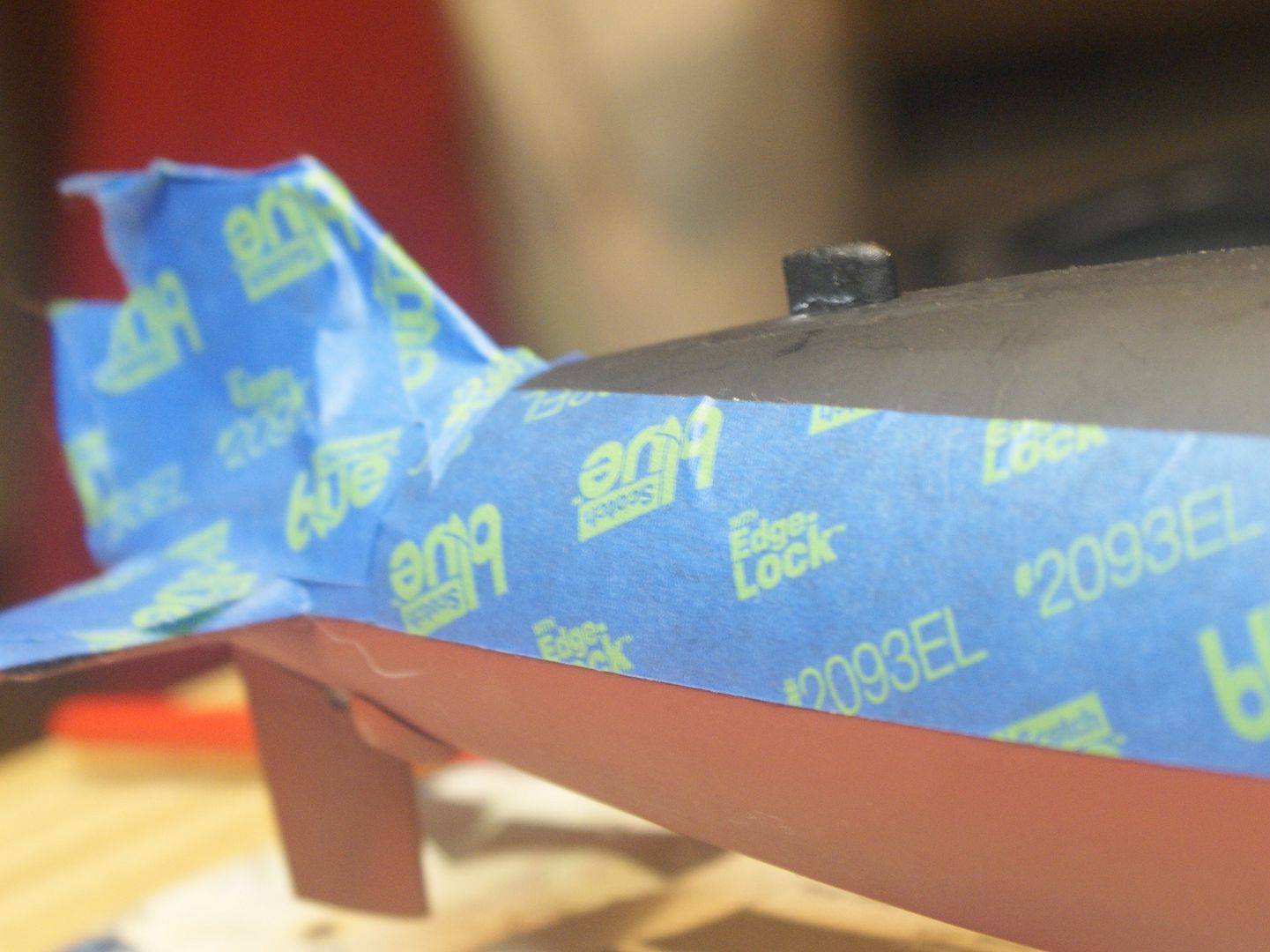 With the hull completely assembled, I prepared for the final painting round to touch up the mars I have accidentally put on the surface. I will be spraying the oxide red on at first light, but decided to go ahead and mask the anti-skid, so that I wouldn't have to do it later. I began by printing the templates I used earlier and taping them to the metal bar I have been using as a cutting board, with a strip of Edge Lock tape between them. Below, you can see the aft end. Note the rectangle for the cutout of the radar fairing.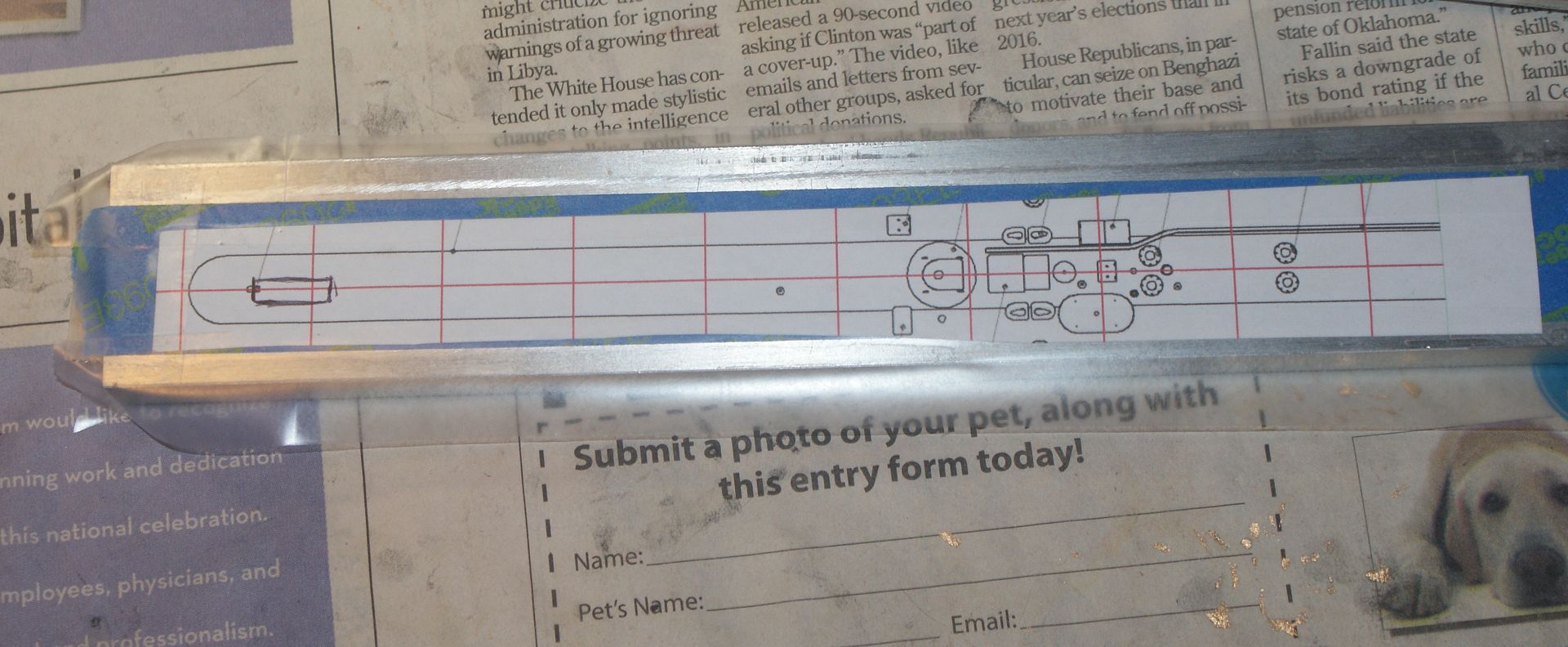 I then cut around the perimeter, and discarded all but the mask I needed. The forward end is shown below. Note the cutout for the GNATS Radar Jammer Fairing.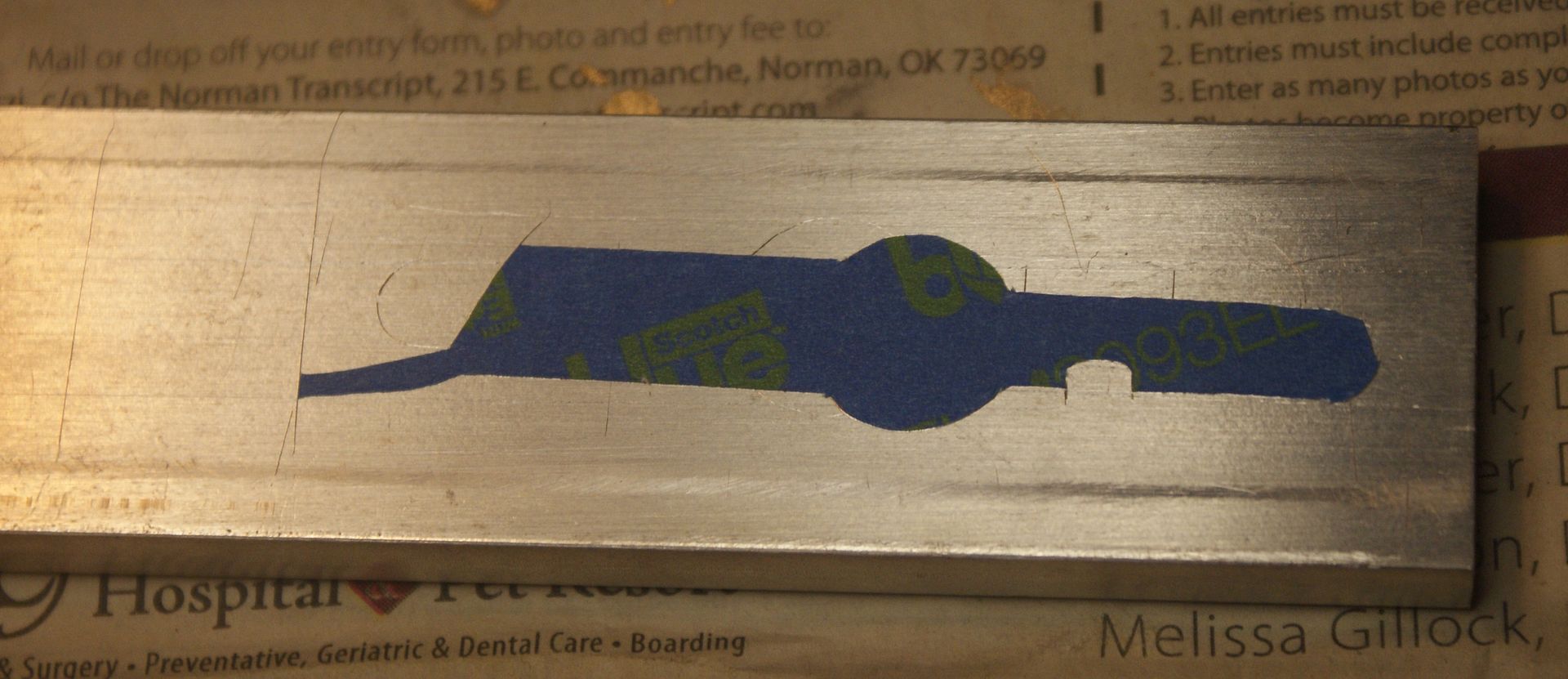 I then carefully laid these pieces in position and then filled in the remaining area with the same Edge Lock tape.
At this point I turned what was a submarine into something that looks more like the fuselage of a jet airplane as I masked off the top in preparation for the spraying I will soon be doing. To avoid the masking tape peeling off the Lock Edge tape I just applied I used paper with masking tape only around the edges. I then went ahead and masked over the entire thing for fear that the paper could bleed through if painted. This step probably wasn't necessary but at this point it's better safe than sorry.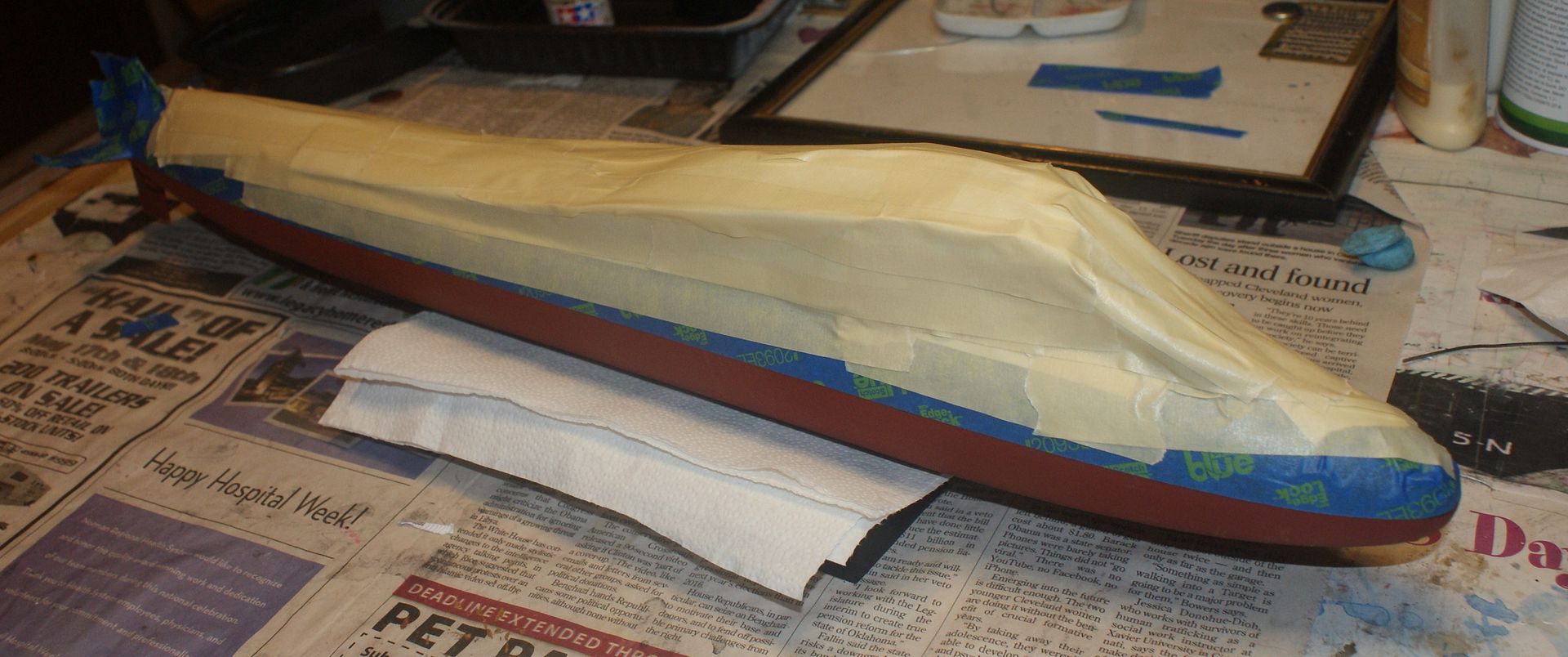 Also, I would really like to finish painting it today, but I think for safety sake, I better wait at least 24 hours before I mask over it.
I'll keep you posted!