Guys,
After numerous domestic distractions over the last several weekends (heck, months!), you'll be glad to know I'm finally back to work on
Harder
.
Taking advantage of a rare day off from work today, plus a honey-do-free day at home, the Porteous Boat Yard is suddenly back in business. I even dragged out and cranked up the ol' '40s music CD collections while I worked—how can one expect to make like Rosie the Riveter building a WWII-era American submersible without the appropriate caterwauling in the background? Yes, no one was sitting under apple tree but
Harder
and me.
Actually, that's not quite true: first came a field trip to Plastruct (based here in Los Angeles) for Part No. PS-33: sheets of thin styrene that exactly mimic the teak deck planking molded into the 1/72 scale Revell
Gato
superstructure. Why do I need it? Well, I don't need it
yet
, but the real
Harder
's teak deck actually extended all the way forward and all the way aft, so I intend my conversion/build-up to eventually have the exact same look. (Those owning this same kit will note that a good portion of its generically reproduced deck represents metal; the #PS-33 offering from Plastruct thus might be of use to many of you building or planning to build specific boats out of this popular model.)
Also, for anyone who cares, I
finally
got my little
Blueback
's lighting reinstall finished and touch-ups completed. After pretty much of a do-over (difficult!) the last time I tackled it, her whole sail now lights up properly again. No, she's not as pretty as she used to be, but she's had a lifetime of tough patrols and involved refits, so she's earned her less glamorous looks. Last time I ran her she still ran well, and that's what counts. So anyway, back up on the shelf she finally went, clearing the workbench so I can concentrate on
Harder
once again.
Today's labor on
Harder
was a continuation of the attack on her keel flood holes. The photos below tell the story: I've been cutting and applying my flood hole template (see above entries) in sections after knifing out the hole shapes themselves. With the template in place, I've started to scribe the shapes onto the hull. This is tougher than it sounds (involving detailed concentration and plastic and metal shape templates) and I could only handle a few before needing a break and trying something else. This is when I buttoned up
Blueback
and got her out of the way. Then I chose to actually start drilling out a few keel holes to see how they would look.
I found that working with styrene is more difficult than I'd anticipated. It's softer than a fiberglass hull, yes, but not as forgiving, easier to make permanent mistakes. Each hole also takes a very long time with assorted files and sandpaper.
My first two attempted oval holes didn't turn out all that well, but were certainly adequate. The circular ones were a little easier and turned out better. I certainly hope to improve overall with practice—there are plenty of holes left to go!
Hope to get back to it next weekend.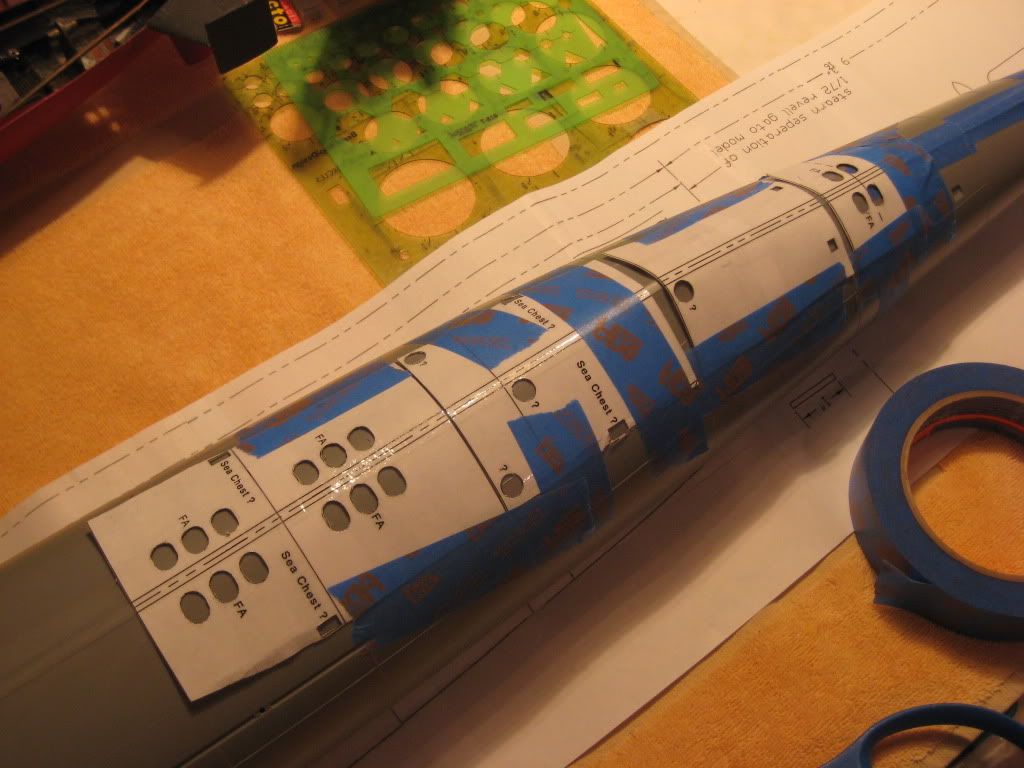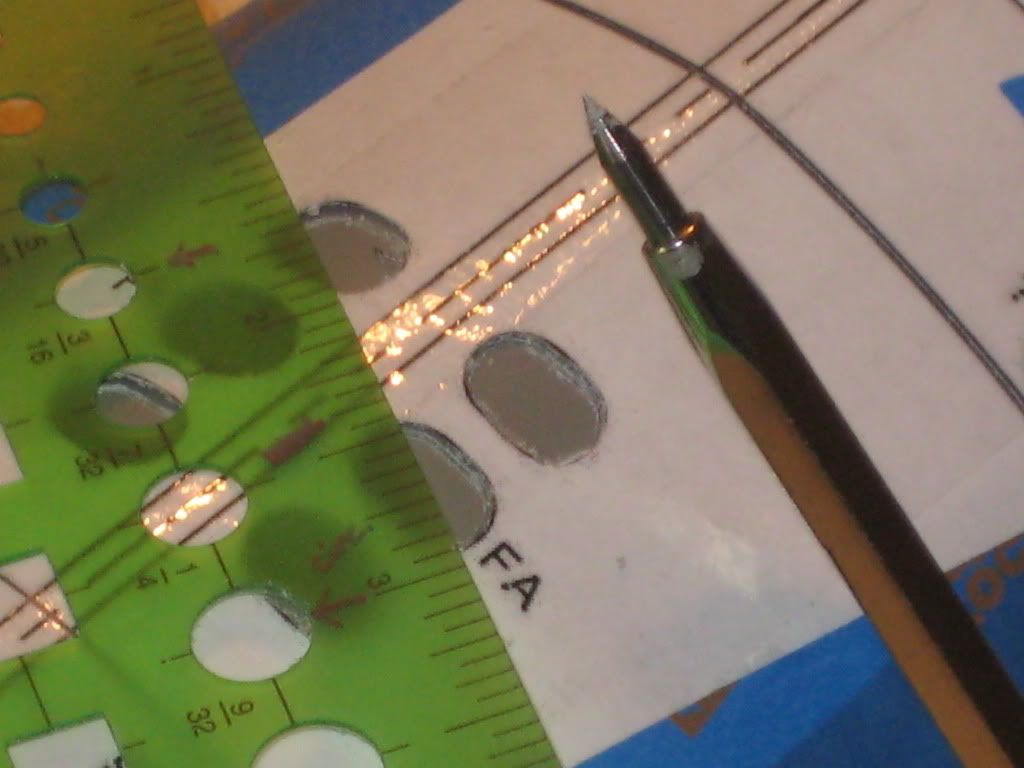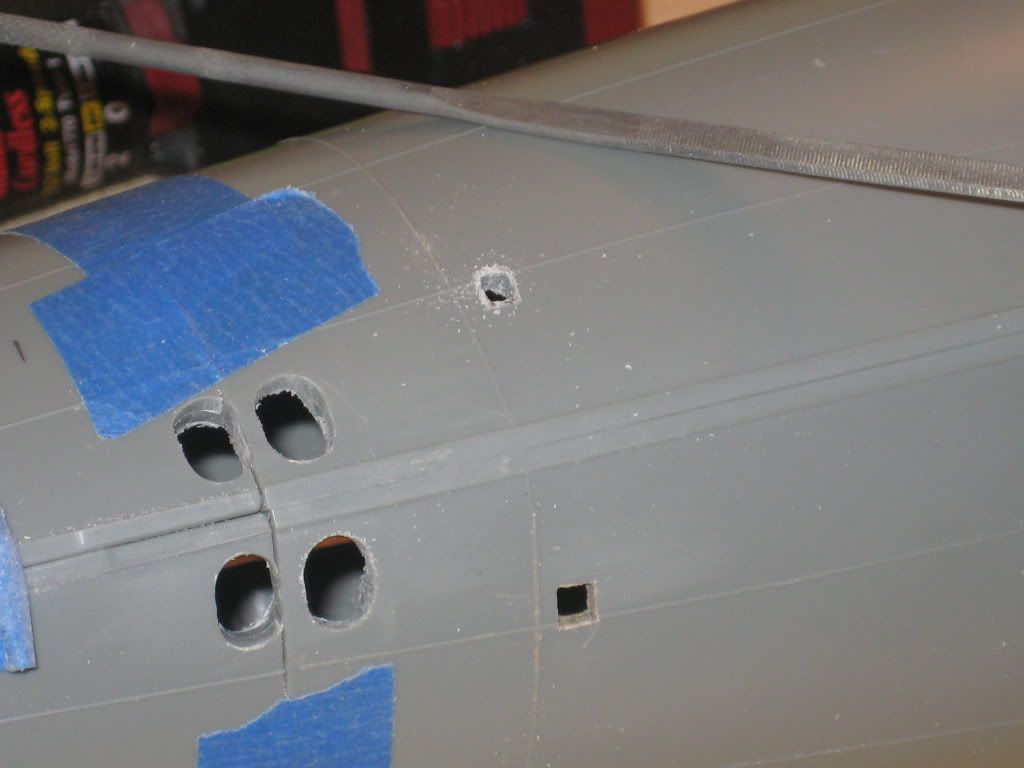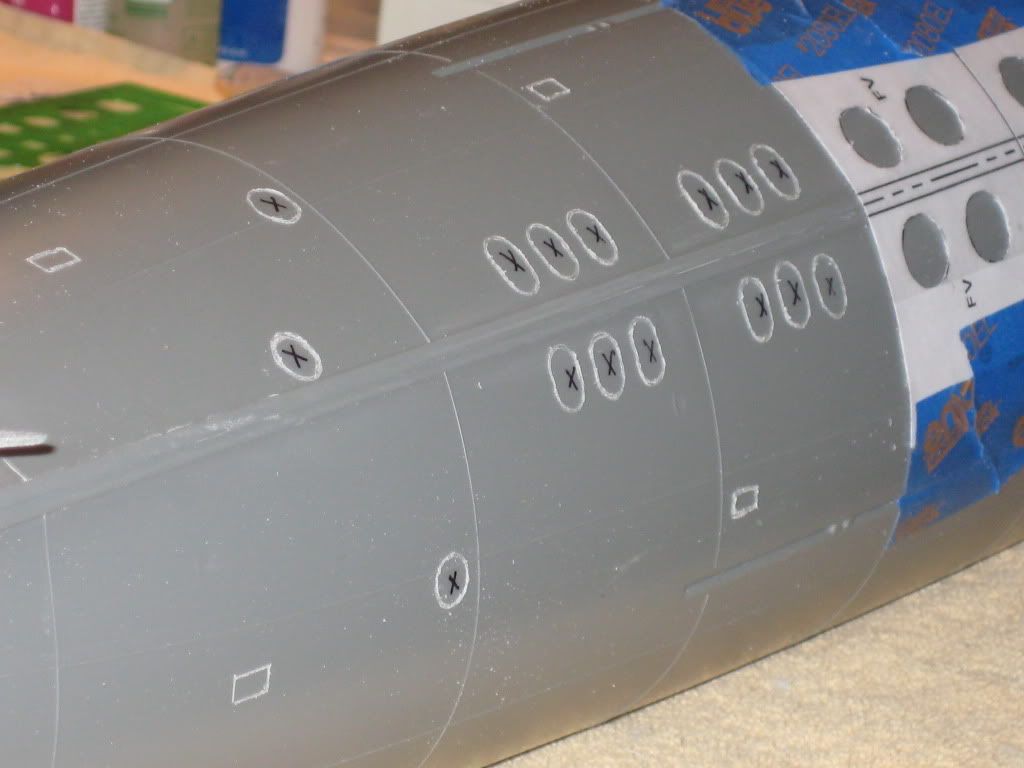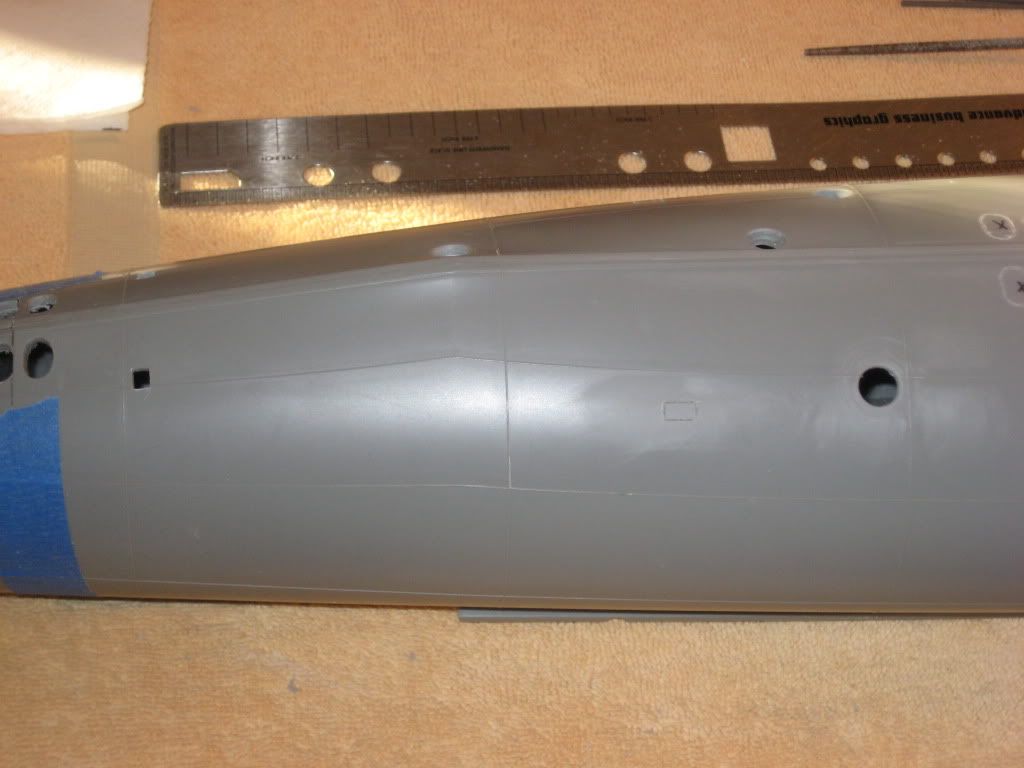 Till next time,
Jeff P