UPDATE 65
Still feeling stupid...
Anyway, I decided to go ahead and model the periscopes in the hopes that Pavel's new 3D printer will print them. If they can't be printed, so be it. At least it will improve the looks of my virtual model. Once again the pictures from Tom came in very handy. Here's a clip of the best one.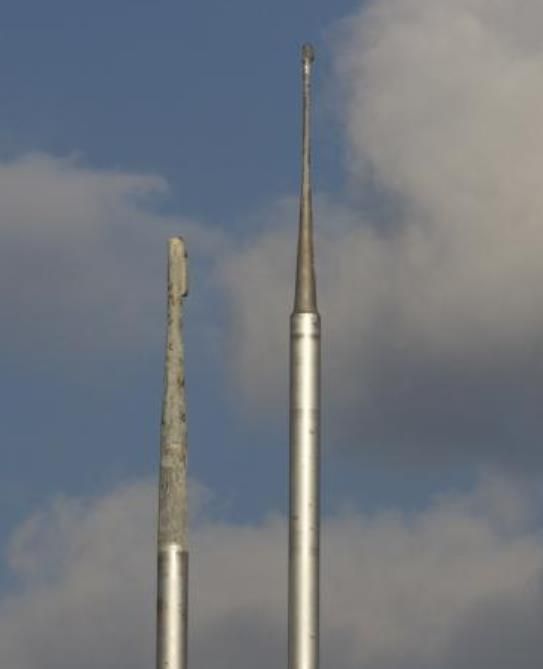 I started with the forward, search periscope, doing the typical lofting of circles.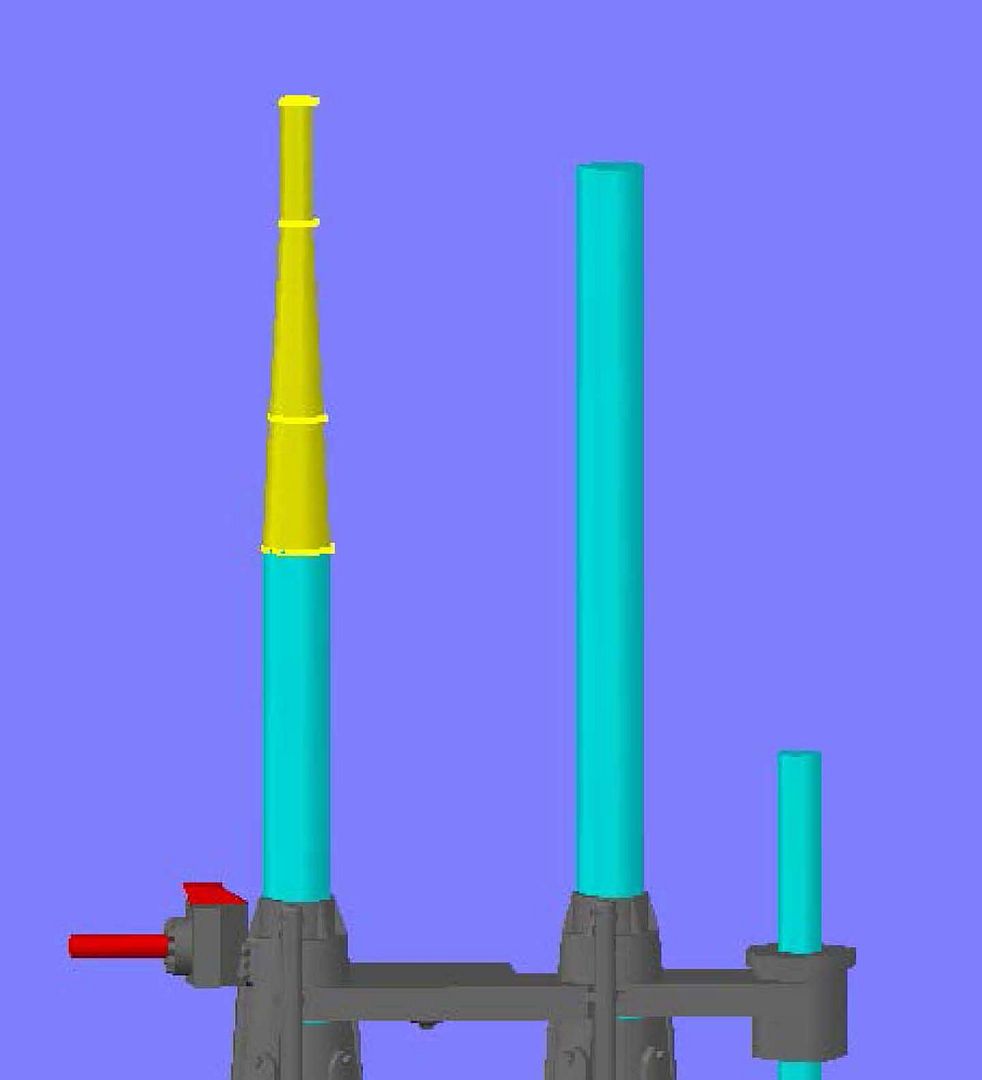 I used an extruded rectangle to start on the business end of the periscope.
I then sliced the bottom off at an angle and rounded the edges. To blend it to the top, I used the same rectangle as I used to loft the main body, rounded the corners at the same radius as I rounded the edges (I could have saved some time had I done this before I extruded it, but such is life), and lofted it to a half circle of the top.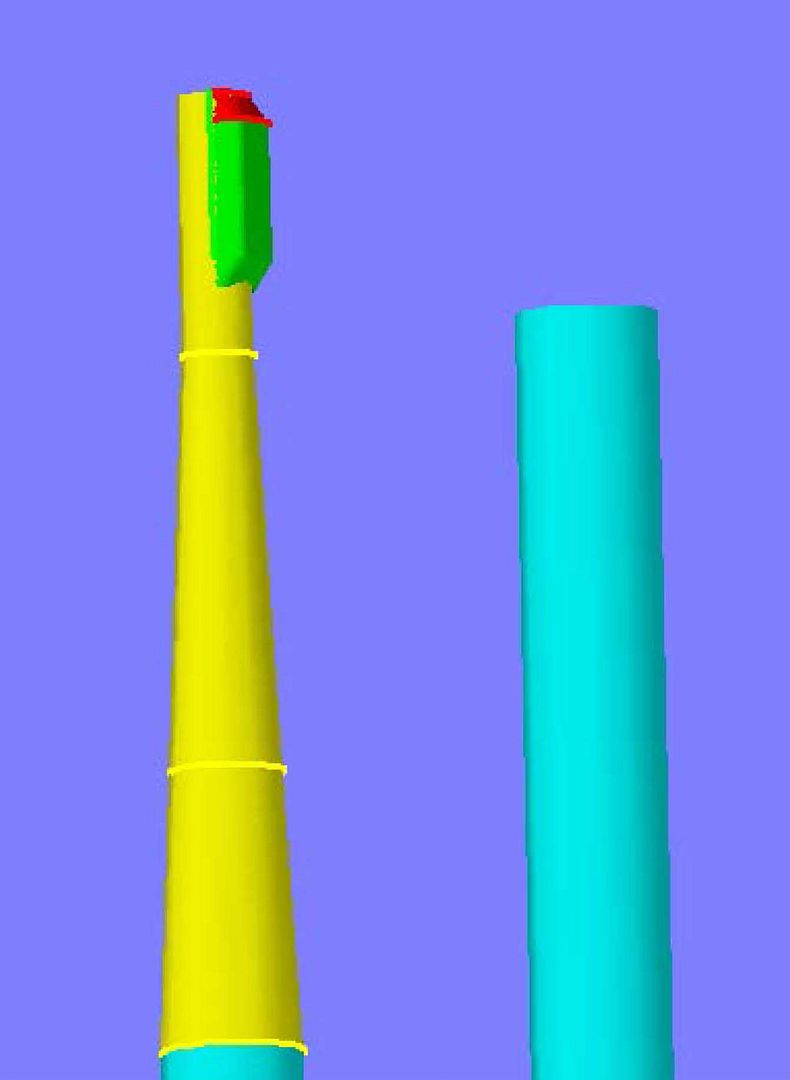 Next, I capped it off by lofting to a smaller circle…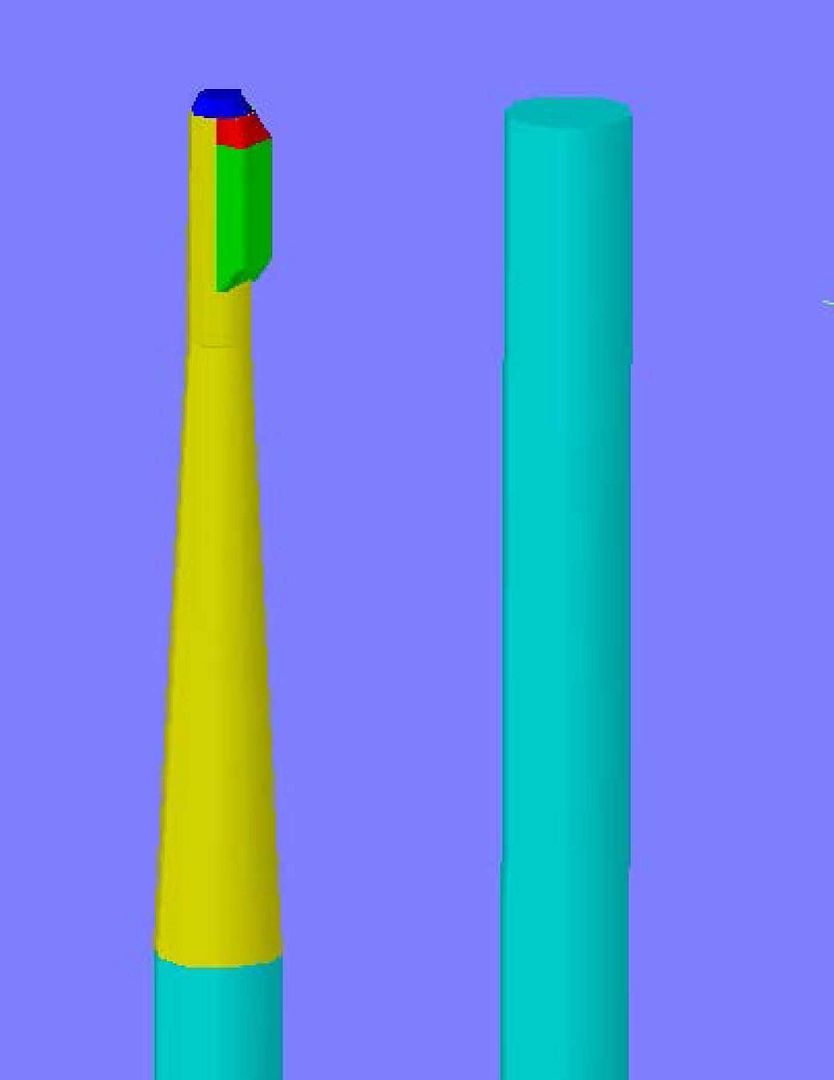 …And recolored it.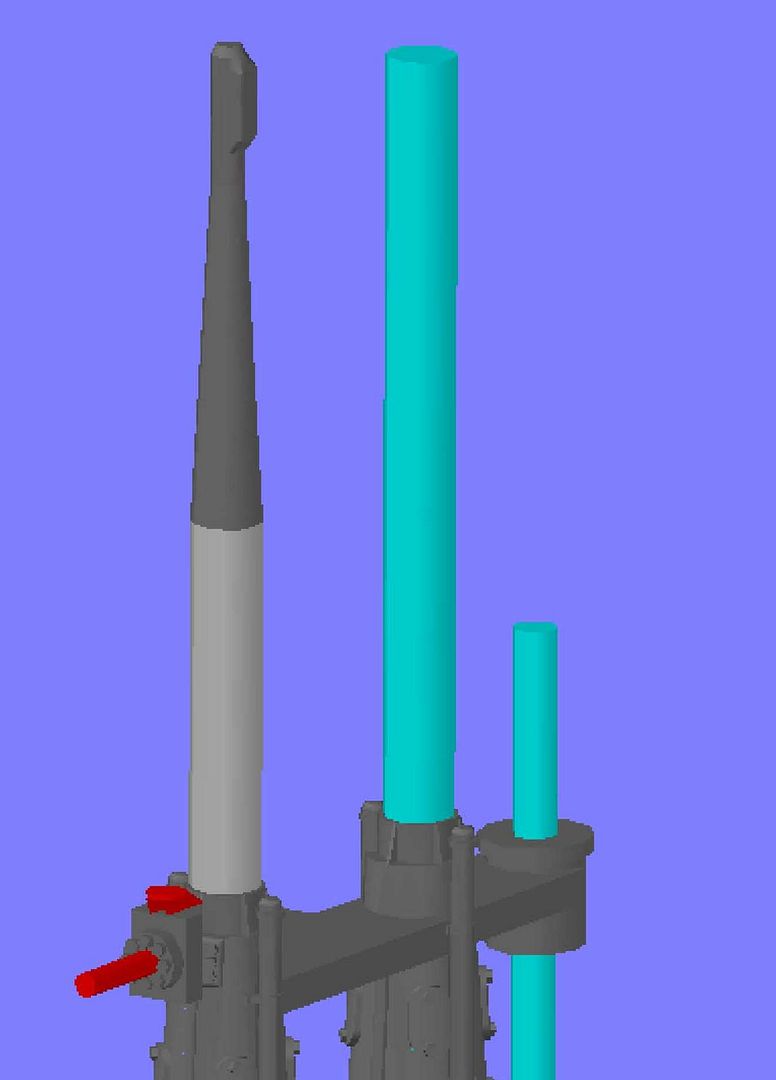 Essentially the same steps were followed for the aft, attack periscope, although the picture doesn't show it as well so I winged it a little.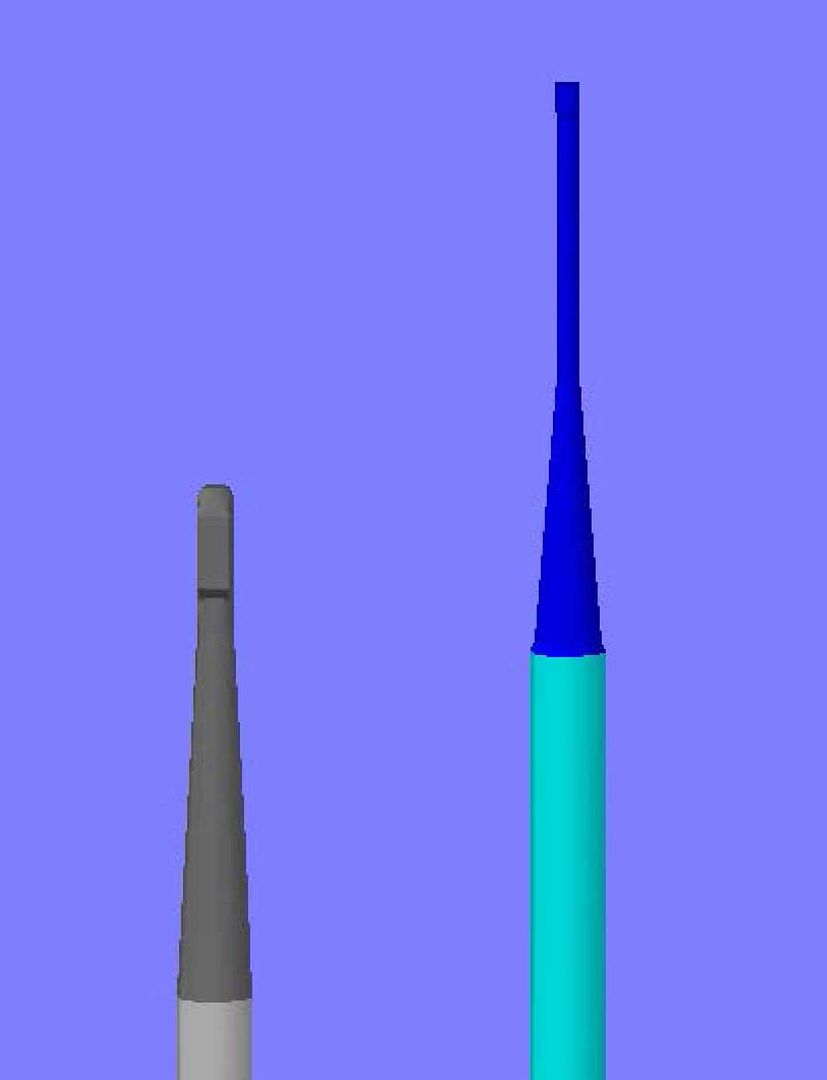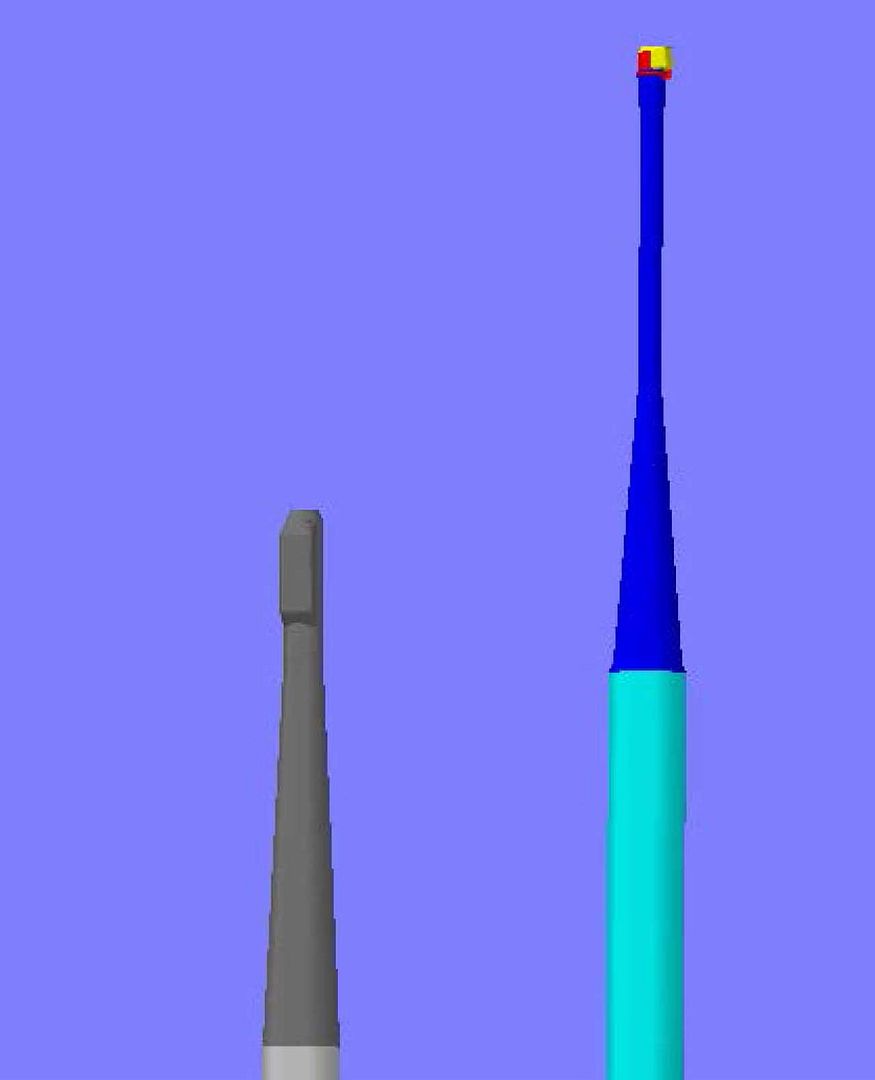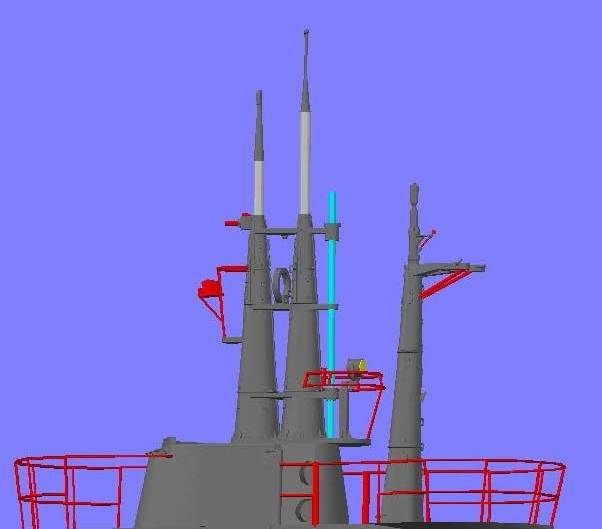 As long as I was at it, I decided to at least make the SJ Radar, even if it was basic, just to improve the looks of the virtual model again, because I think I am going to use PE on the real model. I made the whole thing using just a couple of pictures, before I recalled that Tom D had sent me information on the radars, so I located the folder I put the files in and lo' and behold, the goodies included some nice plans for the SJ Radar. I was going to post the steps I took to make it, but since I am going to redo it using the plans, I will save that for later. But here's the one I made.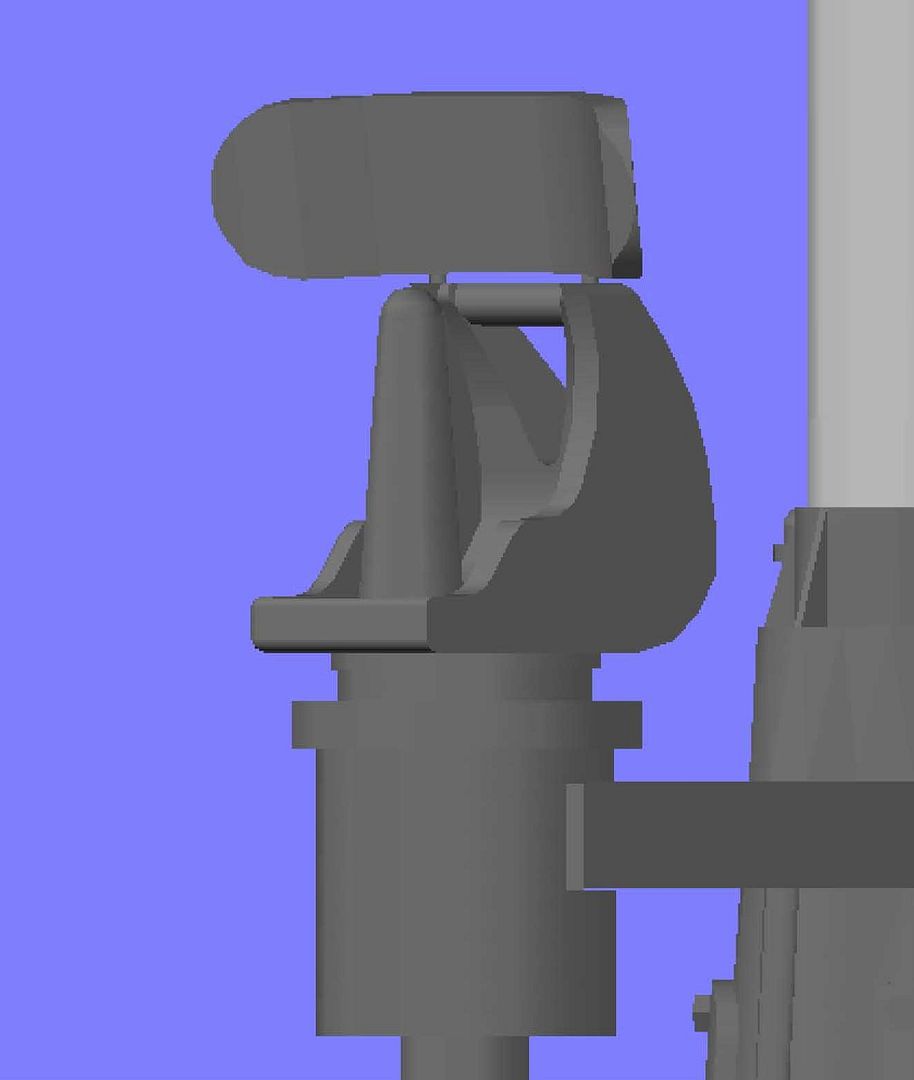 It would probably suffice for the virtual model, but since I have plans, I can't resist trying to make it. At this point I decided to put all of the items that may or may not get printed, that I have been coloring red, on a separate layer and color them gray. The following images show the model from the fairwater up, as it now stands.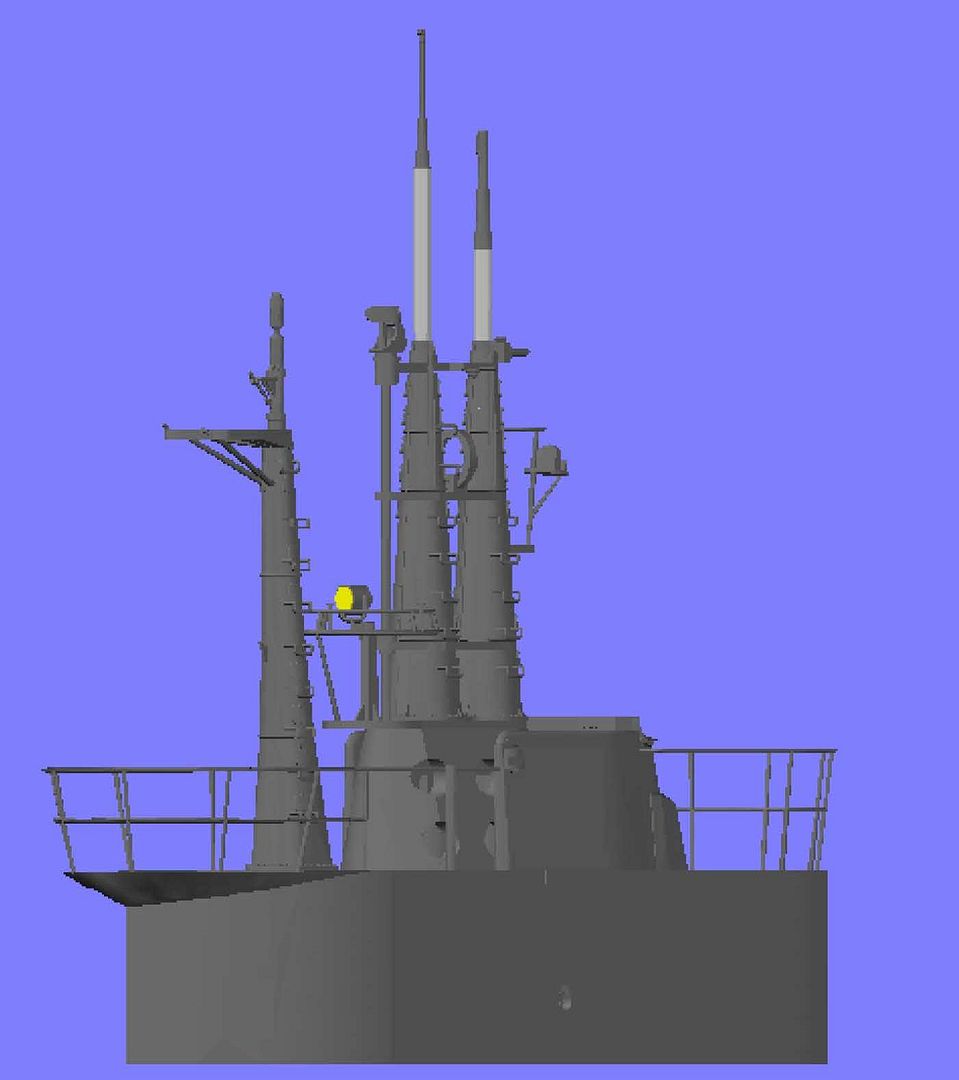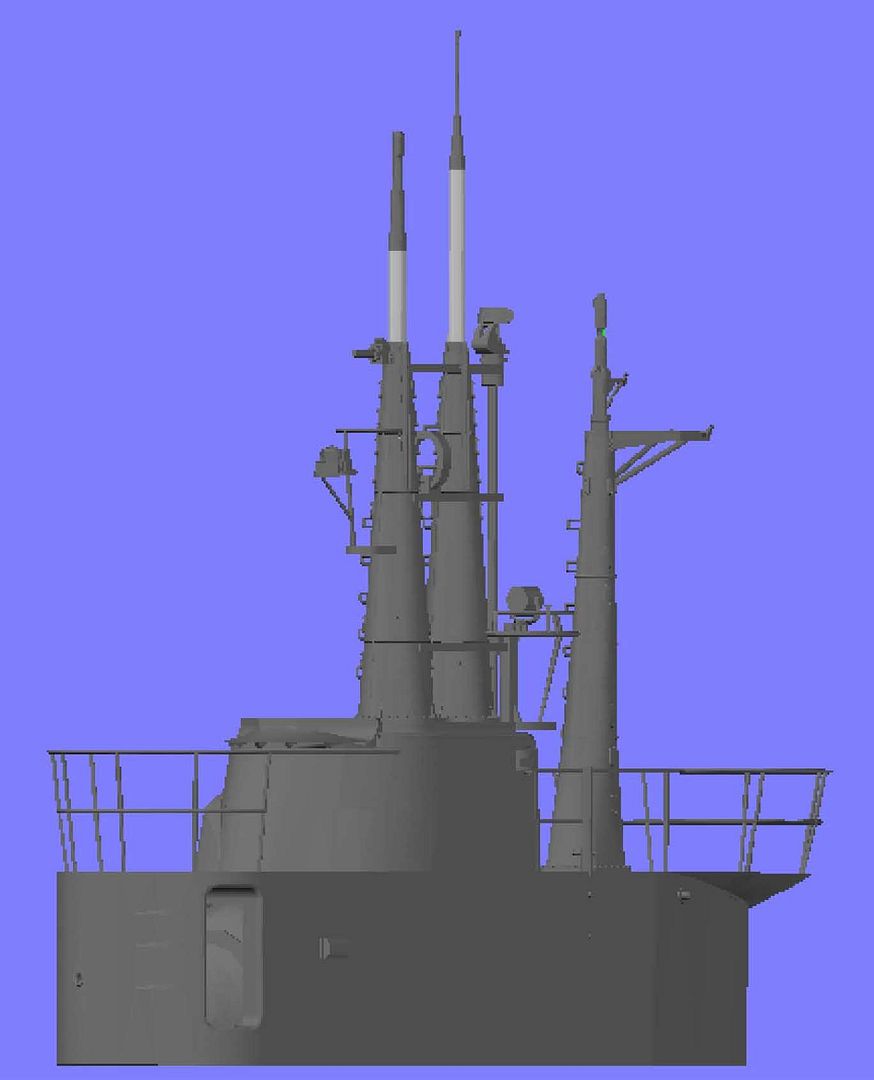 Now to try the SJ proper.