UPDATE 63
Hi Everybody!
I'm having a great day watching old submarine movies, including "Run Silent, Run Deep", "Up Periscope" and "Operation Pacific". There have been a lot of good shots of fleet boats. I have also been playing with the Greenling model.
Based on the comments received from Tom and SSNJim I decided to go ahead and mask and spray for the final touch-ups. Since I still have to put the fairings on the top side, I masked it in preparation for painting the bottom, but will not paint it until the fairings are attached to minimize handling after painting.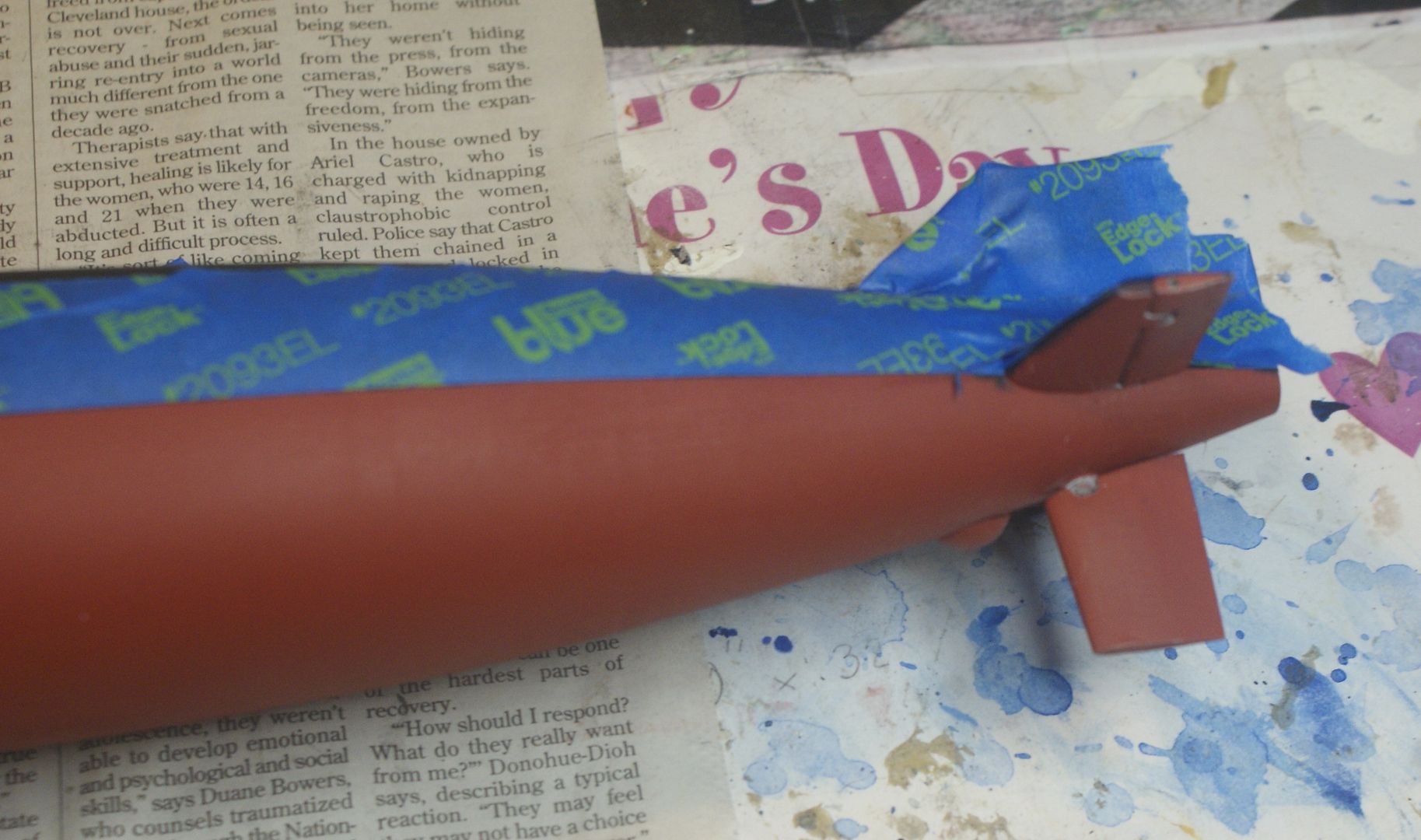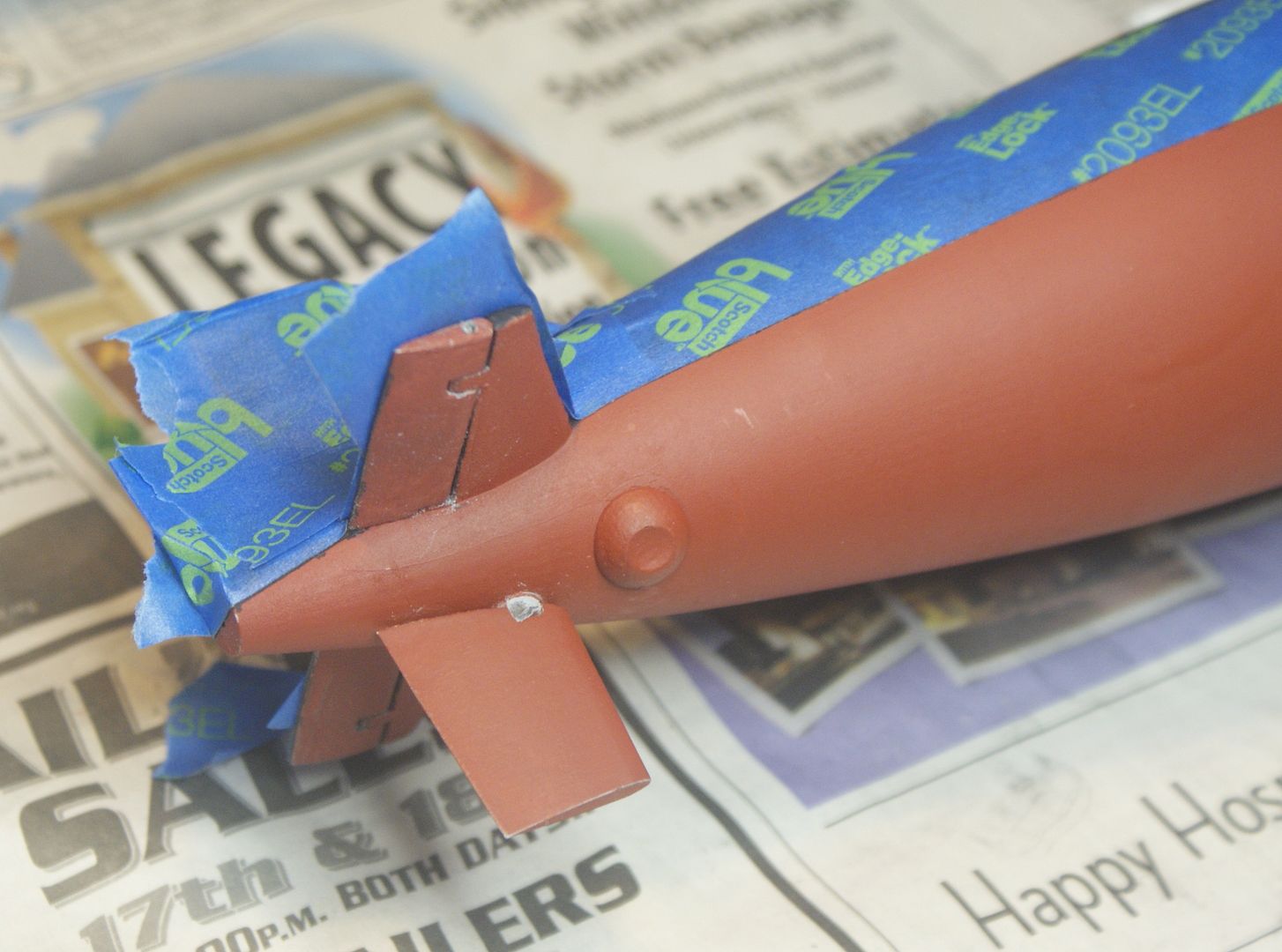 Also, the other day I went by the School of Architecture model shop and found a good scrap piece of wood (that I think is black walnut) to use for the base, which I intend to design similar to the plastic one from Essex that I have been using.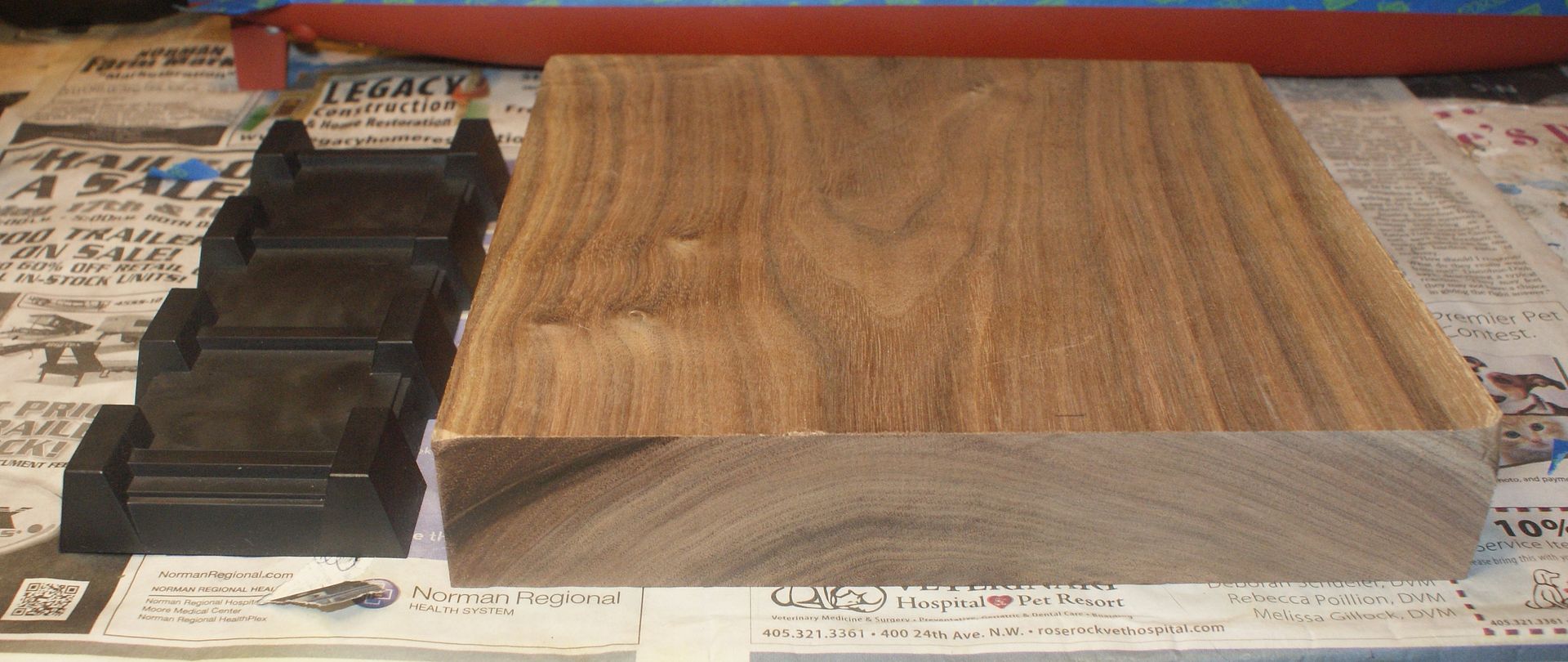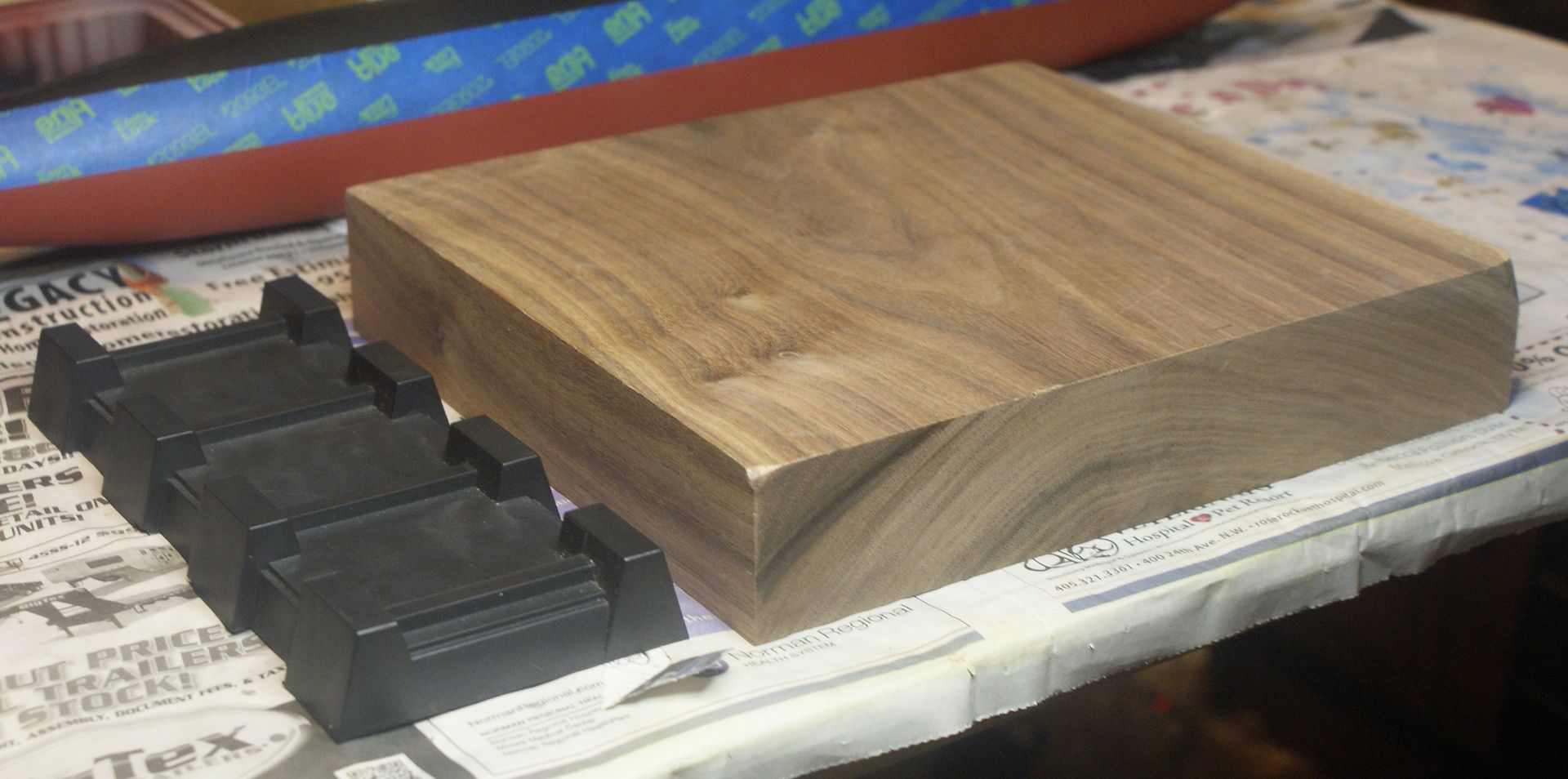 The block of wood is 9.65" x 8.75" x 1.75". In the following images, I show the process I plan to use to make the base. Starting with the block…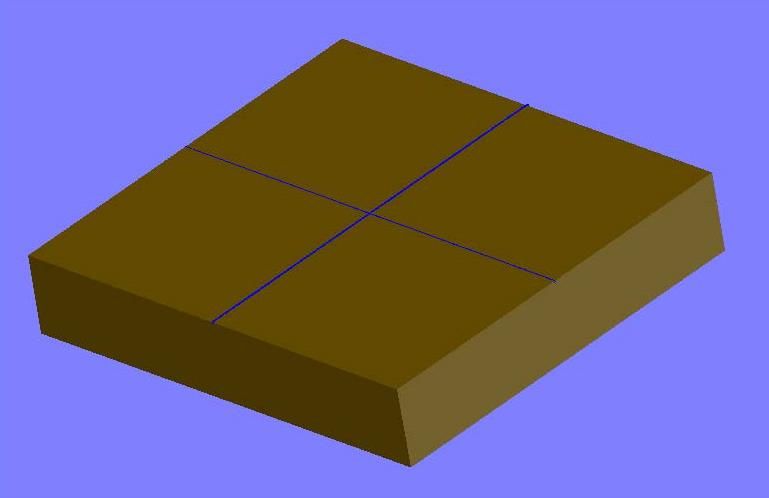 …I will first cut it half in the long direction…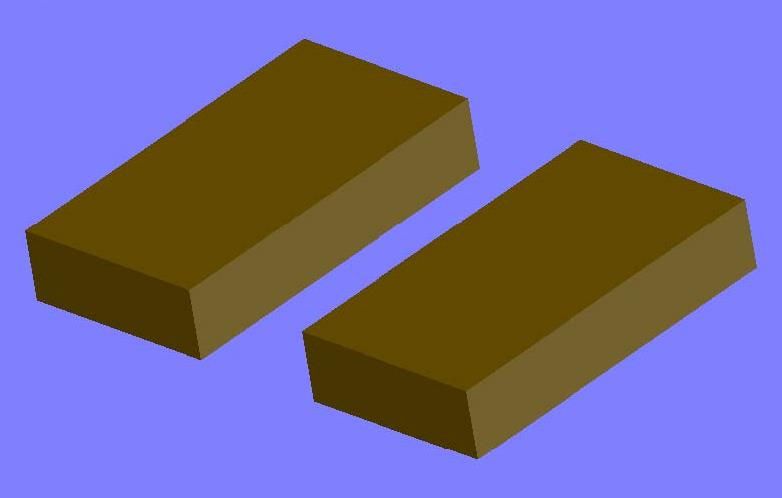 …Then glue the two pieces together.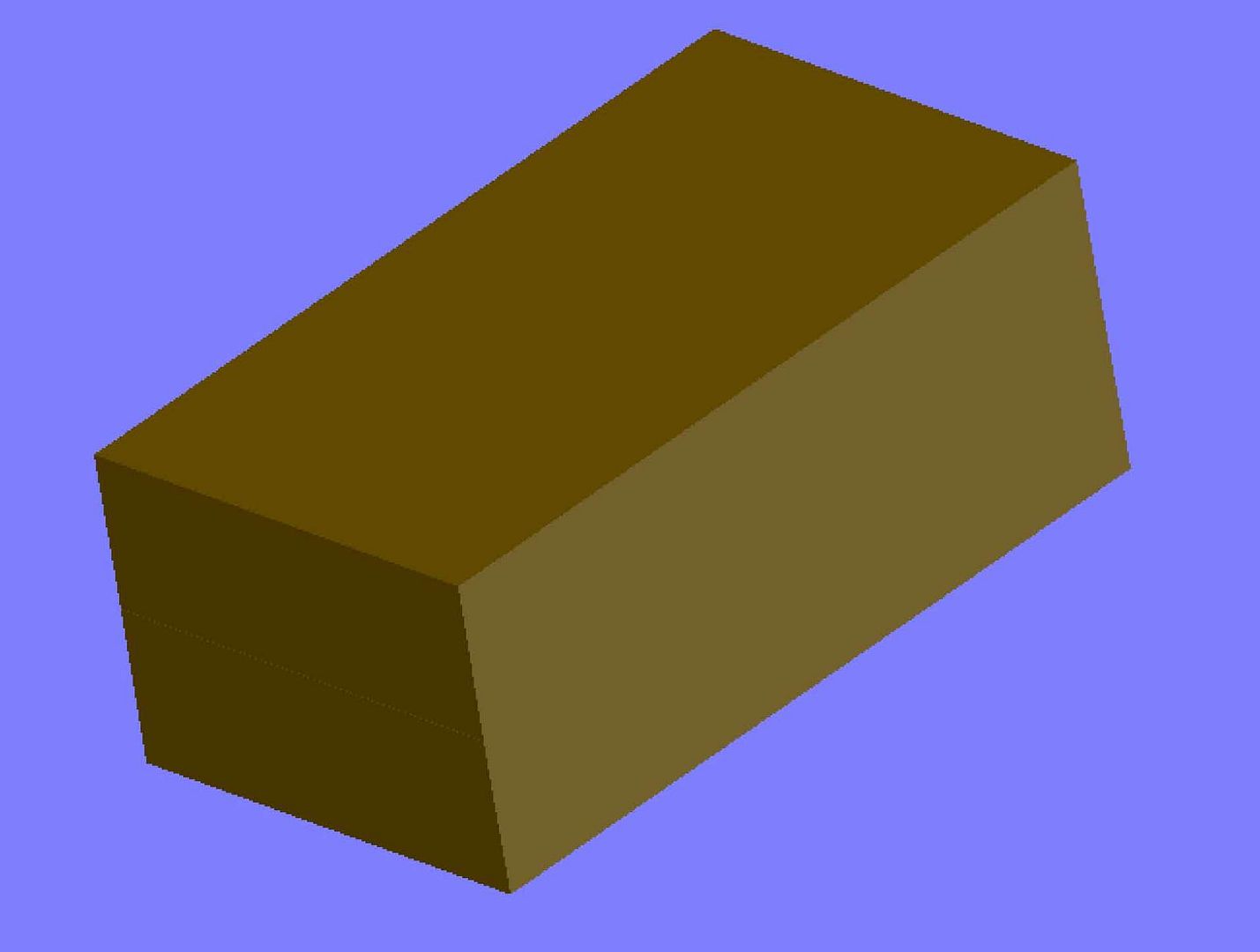 After allowing the glue to dry, I will then drill a 3" hole through the center of it.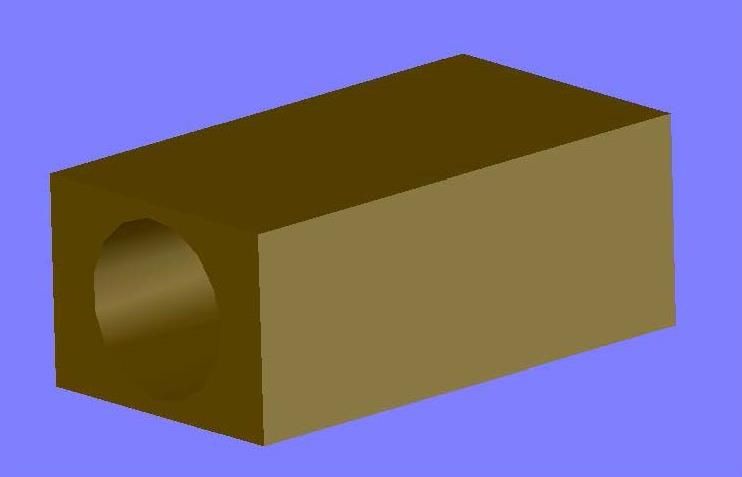 I only want the stand to be 1.5" tall, so the next step will be to cut it to size. Because I plan to, at some point, make the detailed model too, I will make two of them.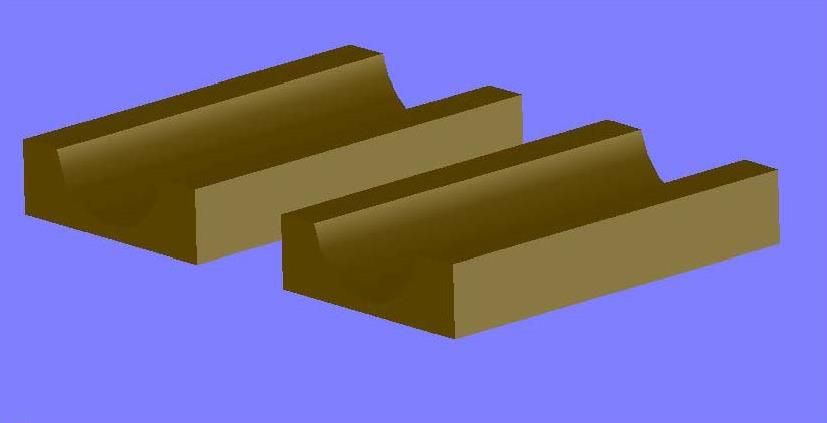 I will then cut the sides at a 70 degree angle, and after sanding and painting with MinWax Polycrylic apply a 1/16" thick piece of felt to both bases.
I will then go to the local trophy store and have a couple of plaques made. I'll make the plaques for the detailed model when I get to build it. As I said in a previous post, I do not intend to mount the boat to the stand so that it can be picked up and held.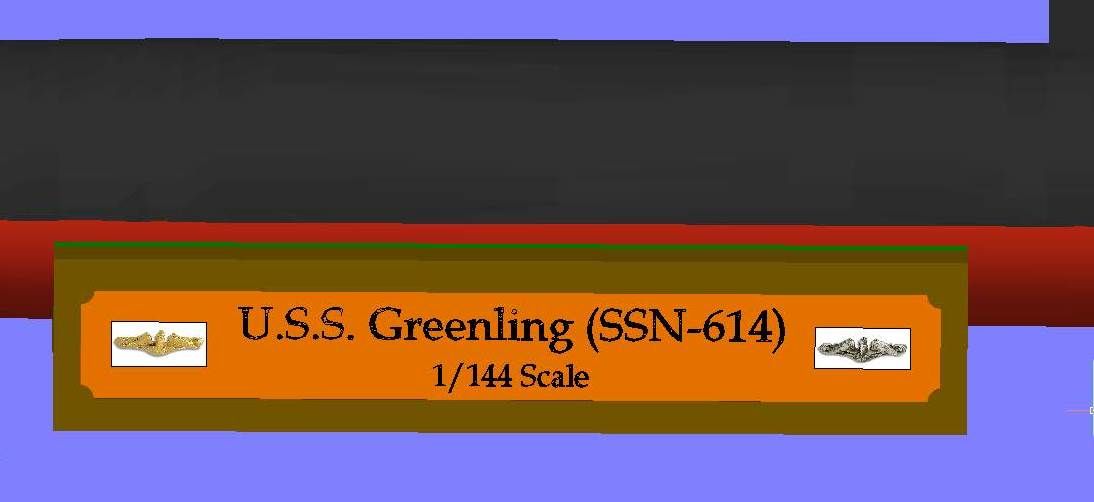 I should have some time to start on it tomorrow. Other than that, it's time to do some more on Batfish.