UPDATE 57
Having changed the periscope hoist cylinders so that I am reasonably satisfied with them, I decided to add whatever the object is at the top of the forward side of the forward shear. This object is shown in the pictures below (from Tom and Scott). Does anybody know what it is?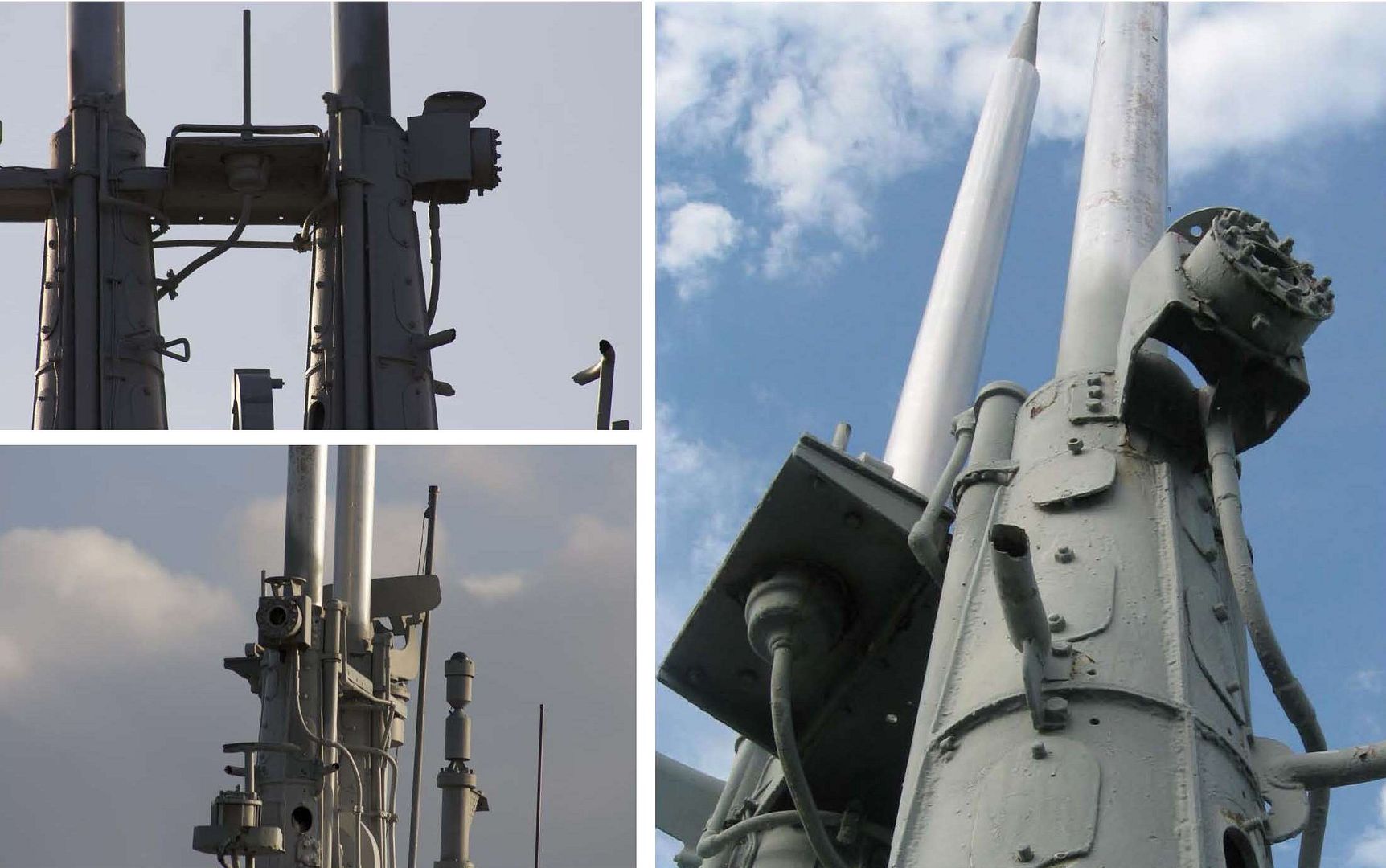 To make this object, whatever it is, I started by using the pictures to approximate the size and shape of the object.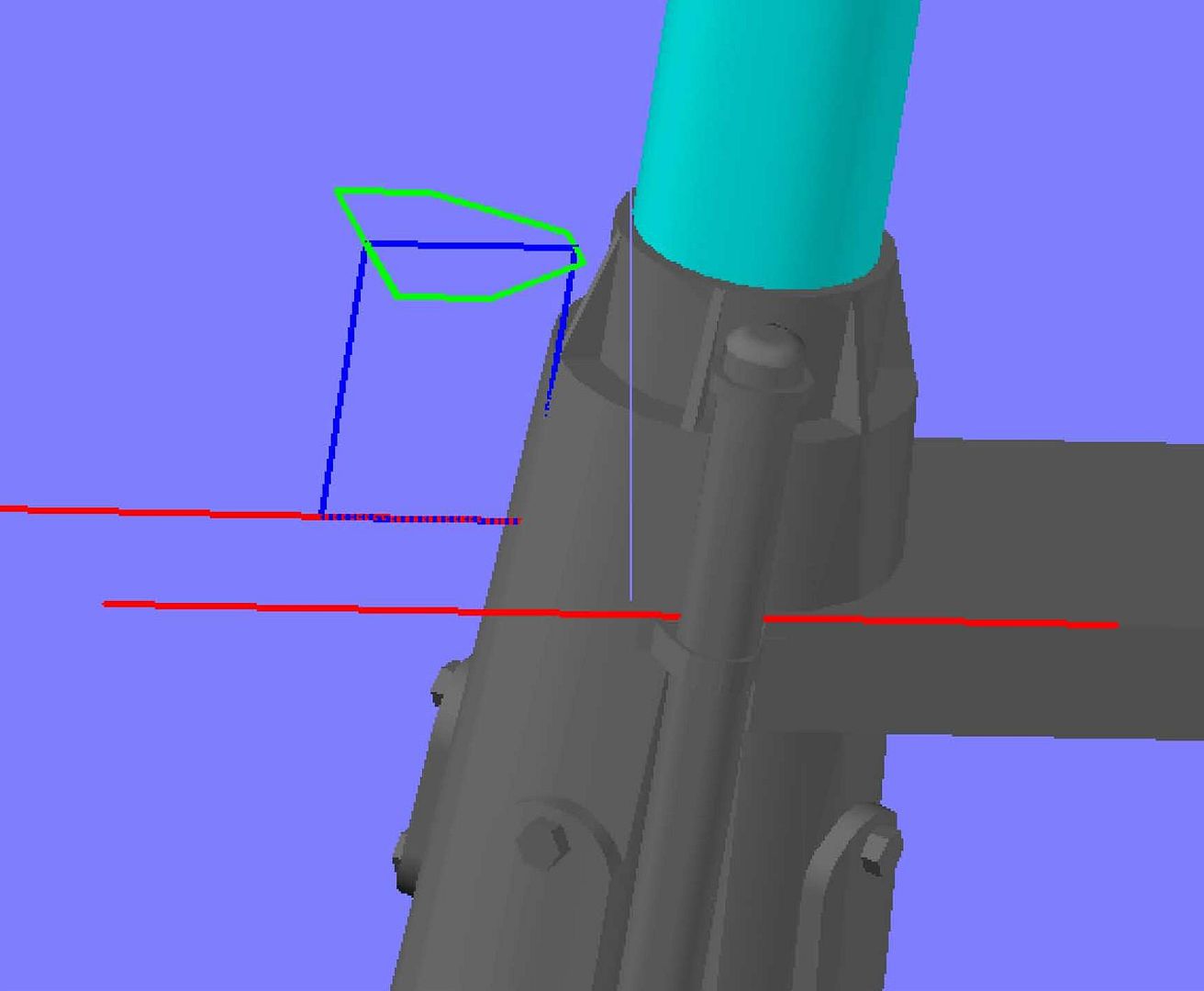 I then extruded the shape that I thought looked about right.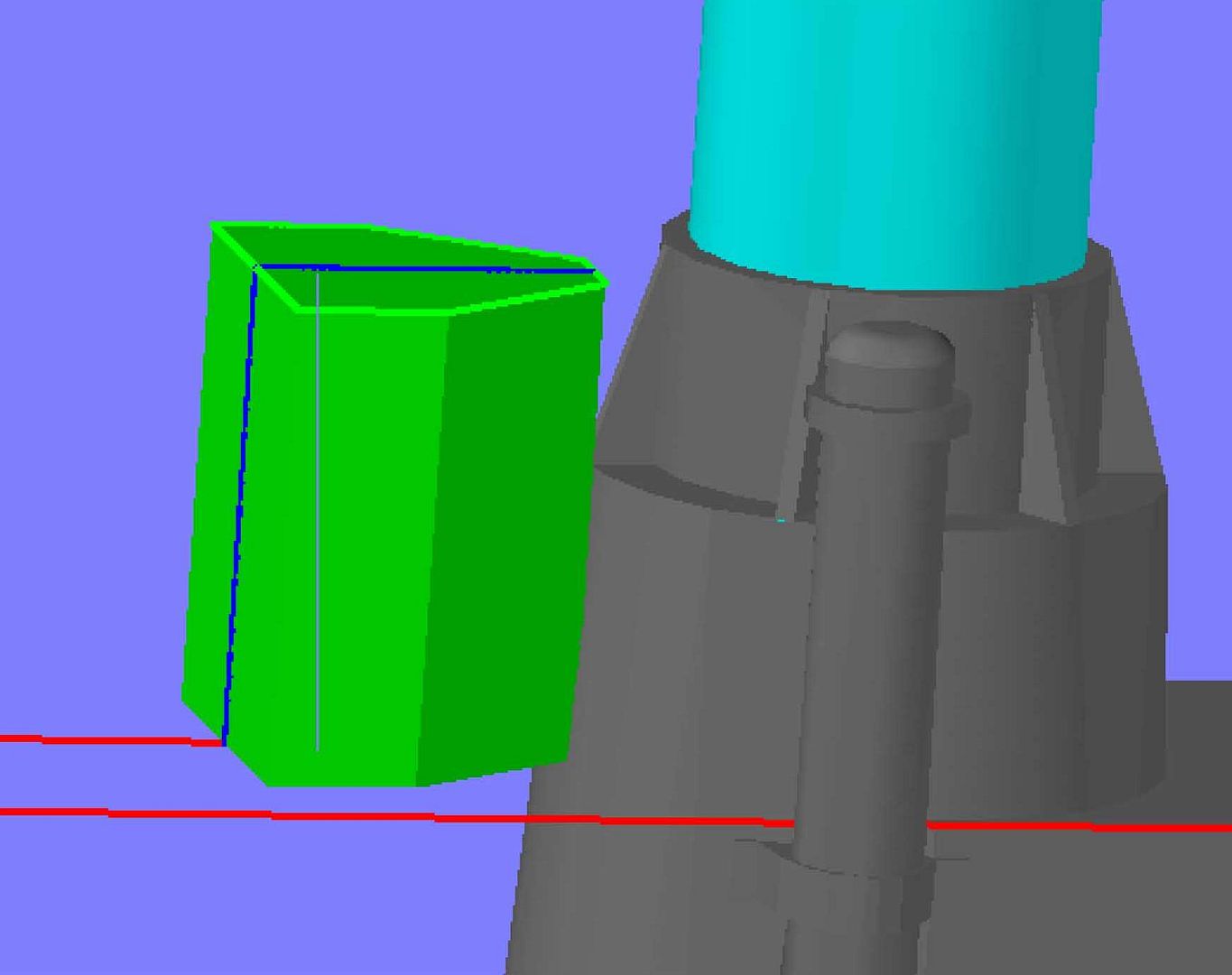 The forward face of the object has a round protrusion, that appears to be open on the inside, so I extruded a circle for the protrusion…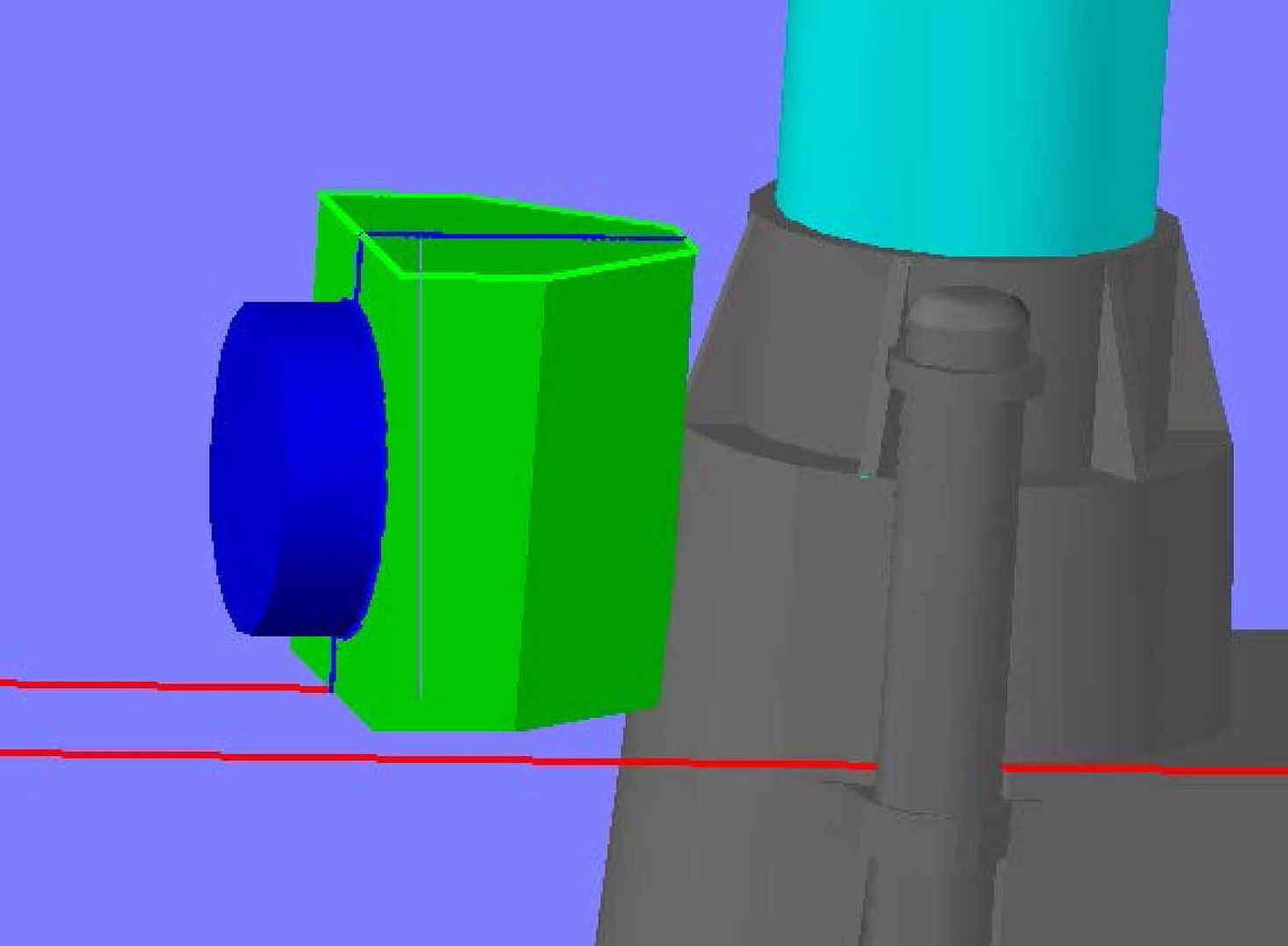 …And then subtracted a smaller protruded circle from it.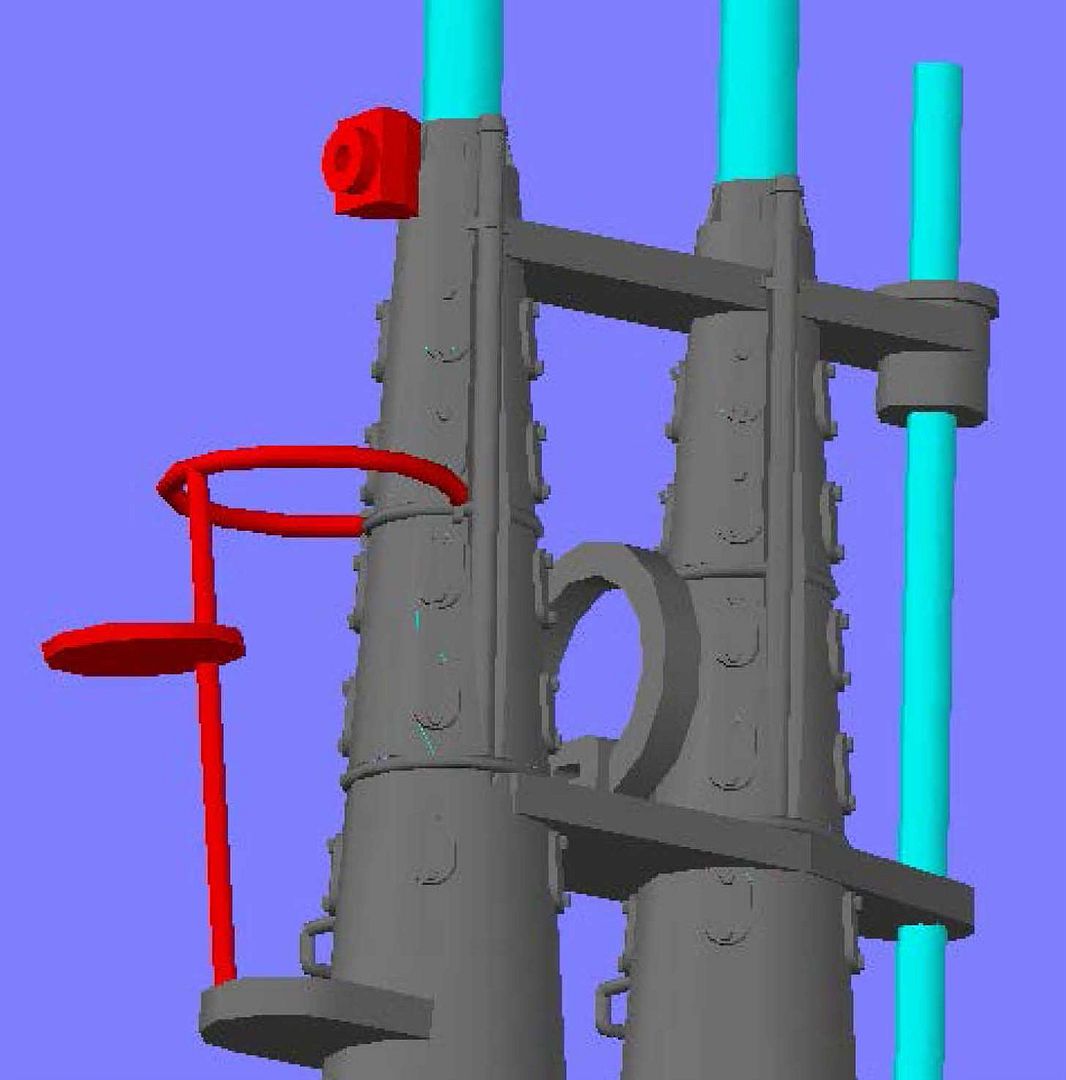 The pictures show an open top so I duplicated as close as possible, using an extruded circle and polylines.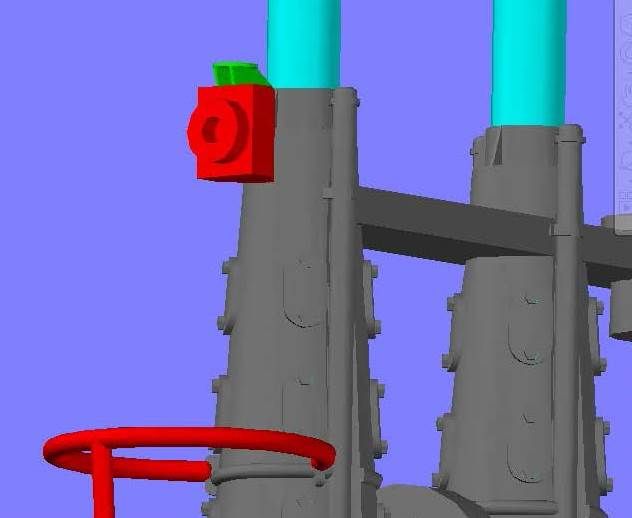 I am still undecided as to whether I should make it part of the piece or keep it separate, and maybe make it out of PE, so I am leaving it red for the time being.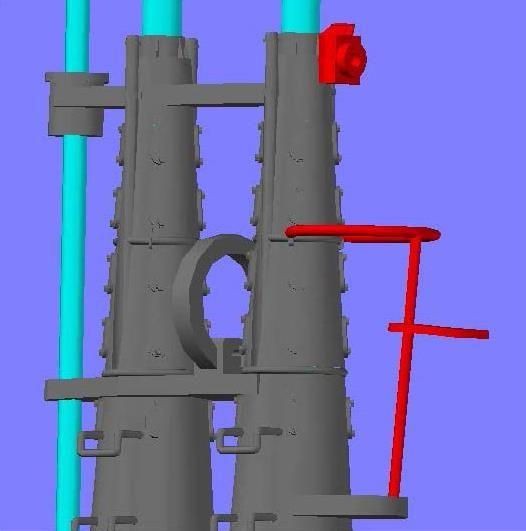 CHEERS!!!