UPDATE 6
Ola Mi Amigos! The journey continues…
Before starting the sternpost, I realized that I needed to drill a shaft hole in the rudder. I did this by aligning a circle in the proper position and extruding it.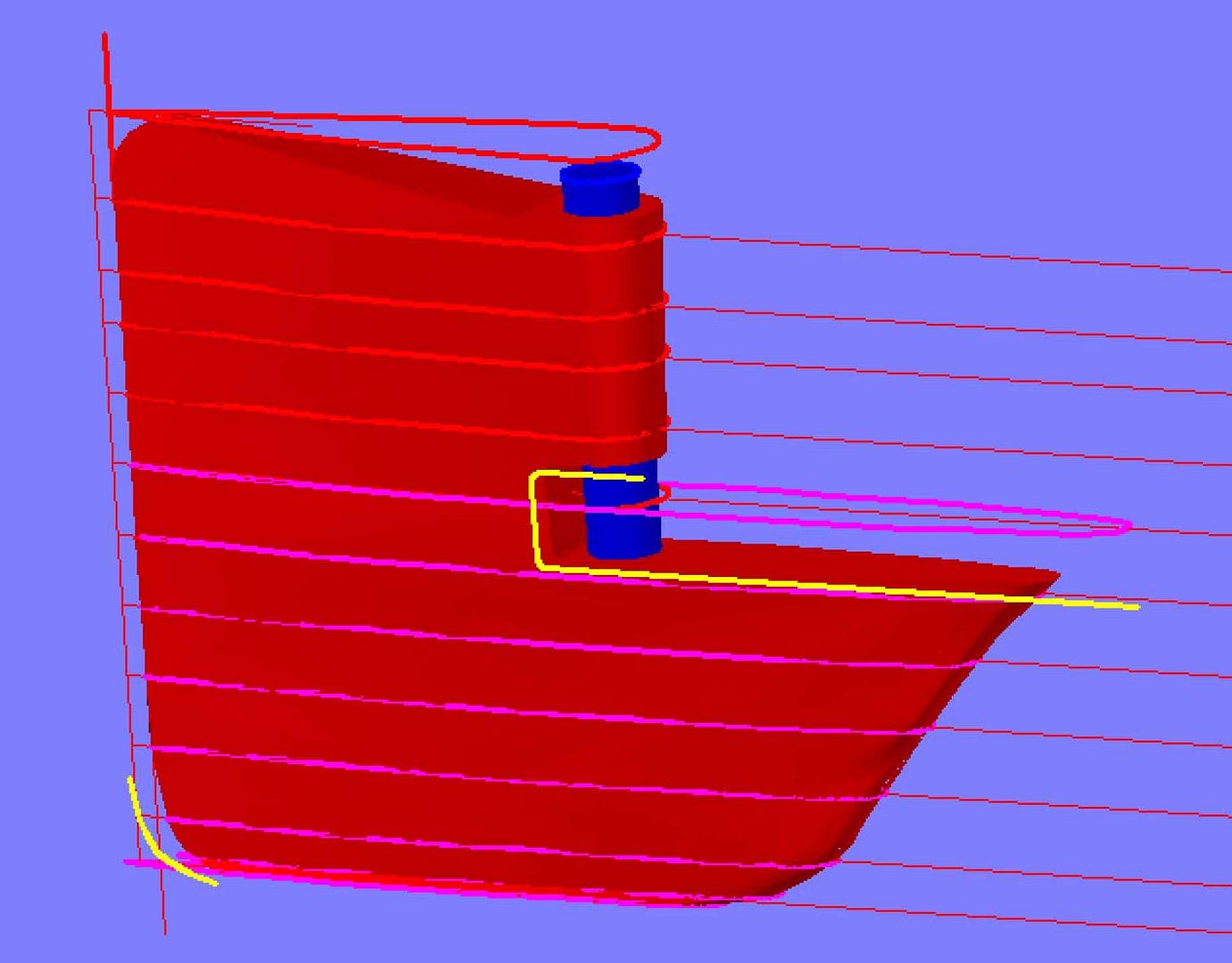 I then subtracted the cylinder from the rudder. Note that I didn't "drill" too far into the lower rudder, leaving only a shallow hole for the shaft to sit in.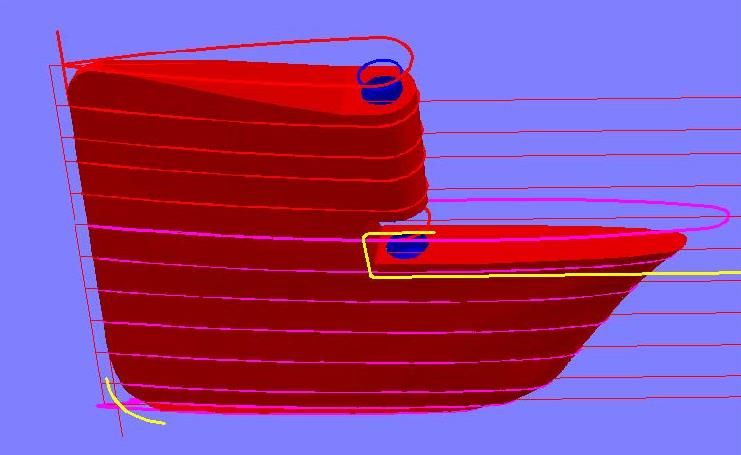 Before I started on the sternpost, I copied the rudder to the Batfish drawing to see what it looked like and to make sure the dimensions were good.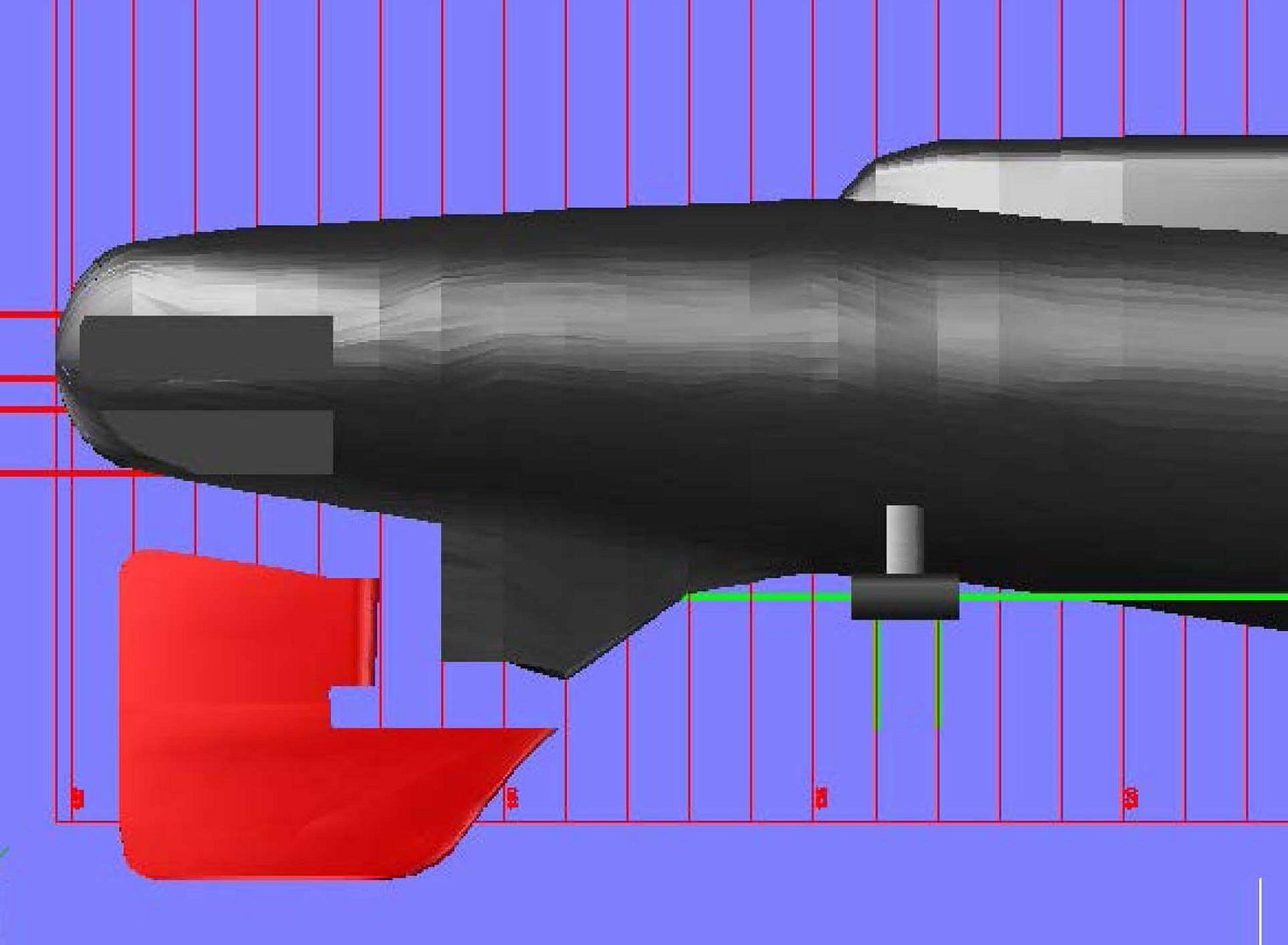 I liked what I saw, except that the sternpost on the model was too long, so I sliced it off fairly close to the hull.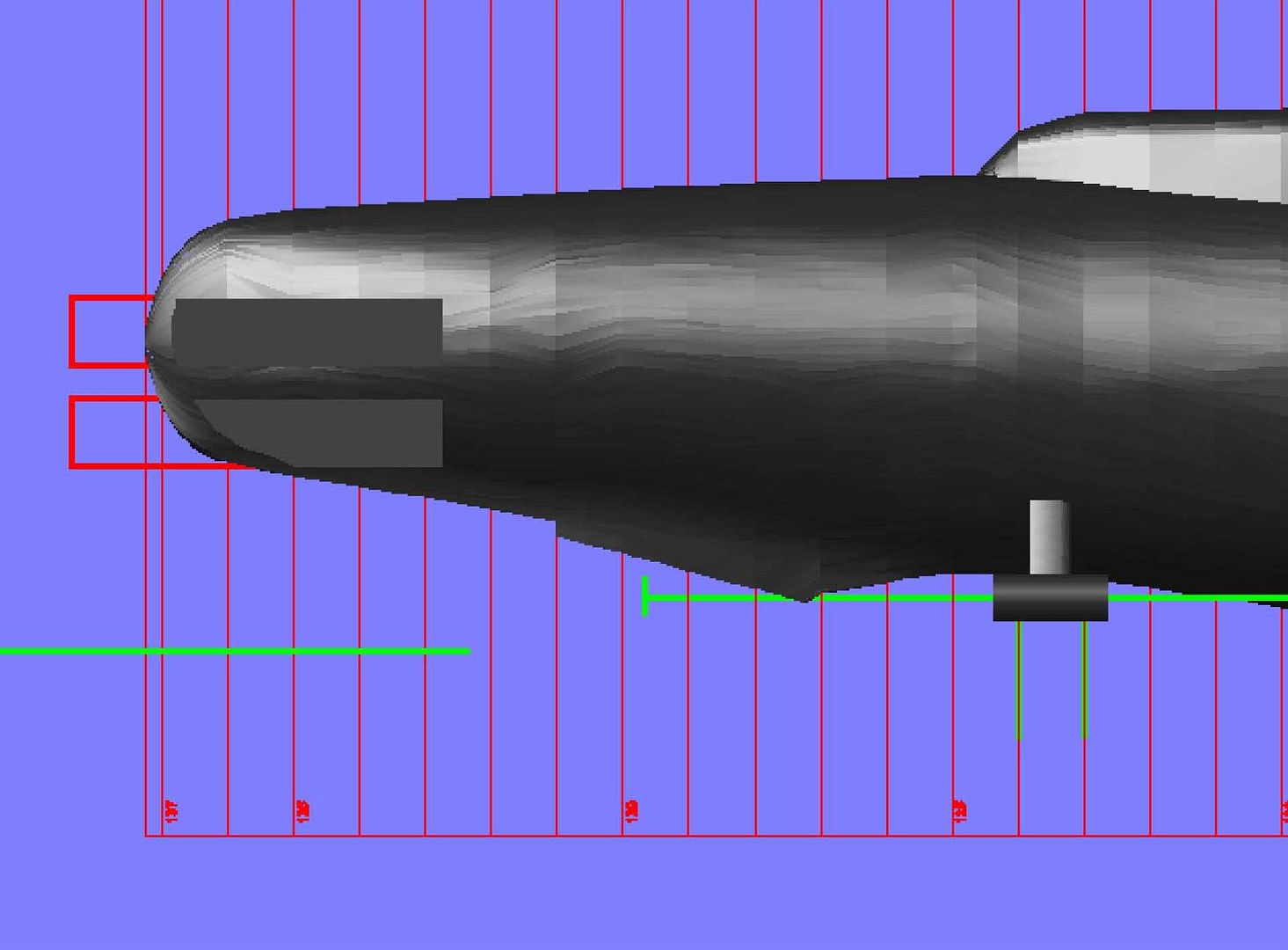 I did the sternpost in much the same manner as I did the rudder. I began by tracing the sections…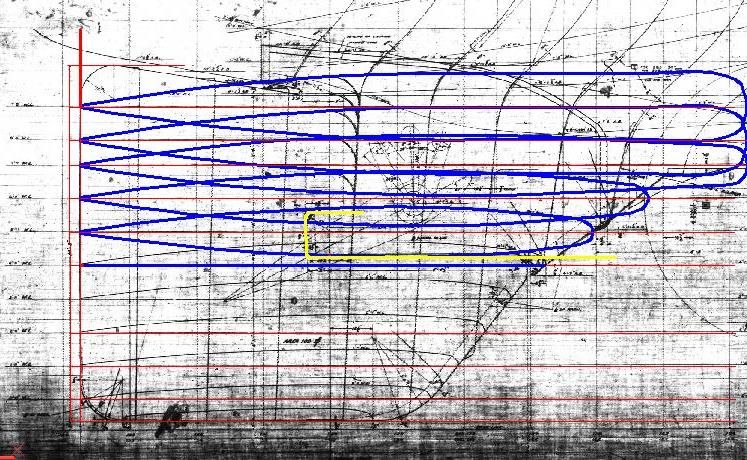 …Then rotating and lofting them.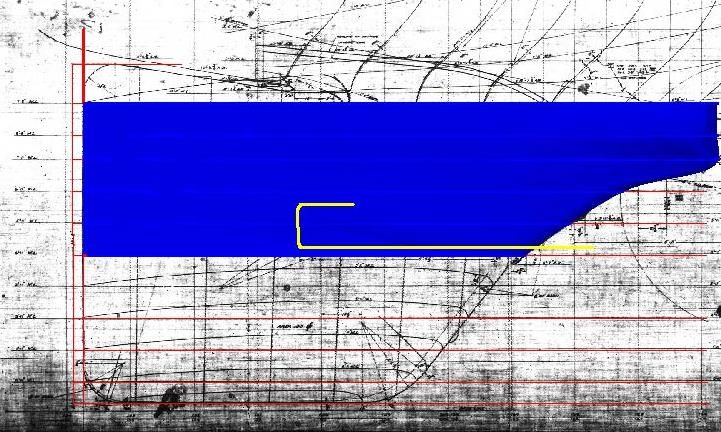 The next step was to slice it to the proper shape.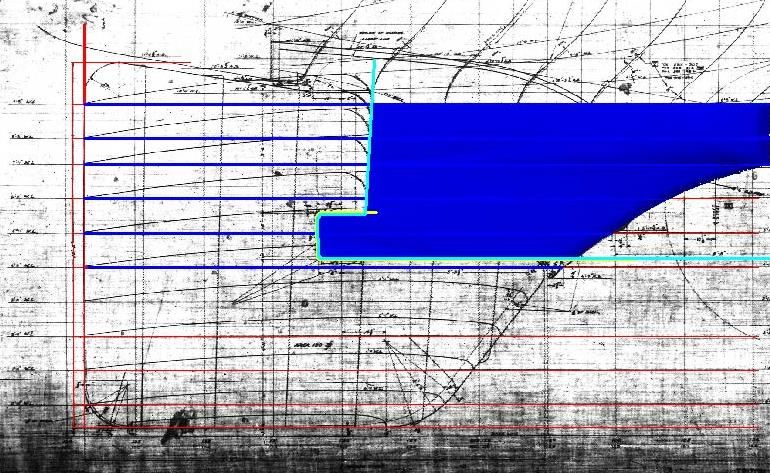 To this point, I had the rudder layer turned off. Turning it back on revels that the alignment looked good…
… So, using the same circle as I did with the rudder, I extruded a cylinder through the sternpost and subtracted it.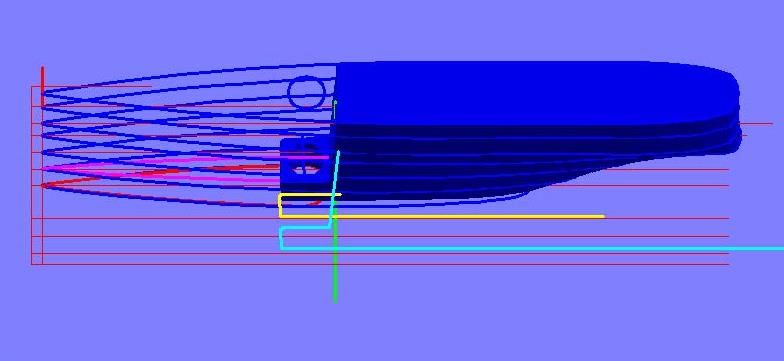 The completed assembly is shown below.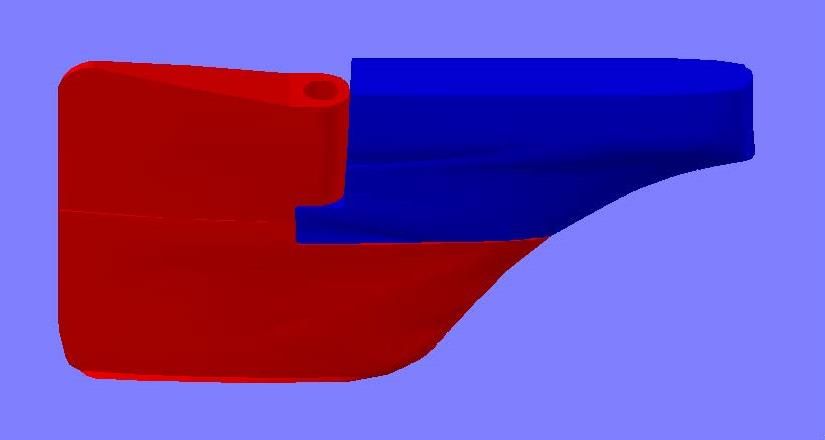 With the assembly completed, the next step was to copy and paste it into the Batfish drawing. I knew, more or less, what the horizontal positioning was, so I started by positioning the assembly at that point, but, in the end, the final positioning was done by eyeball. As you can see, this resulted in good alignment, and the two objects blend nicely into one another.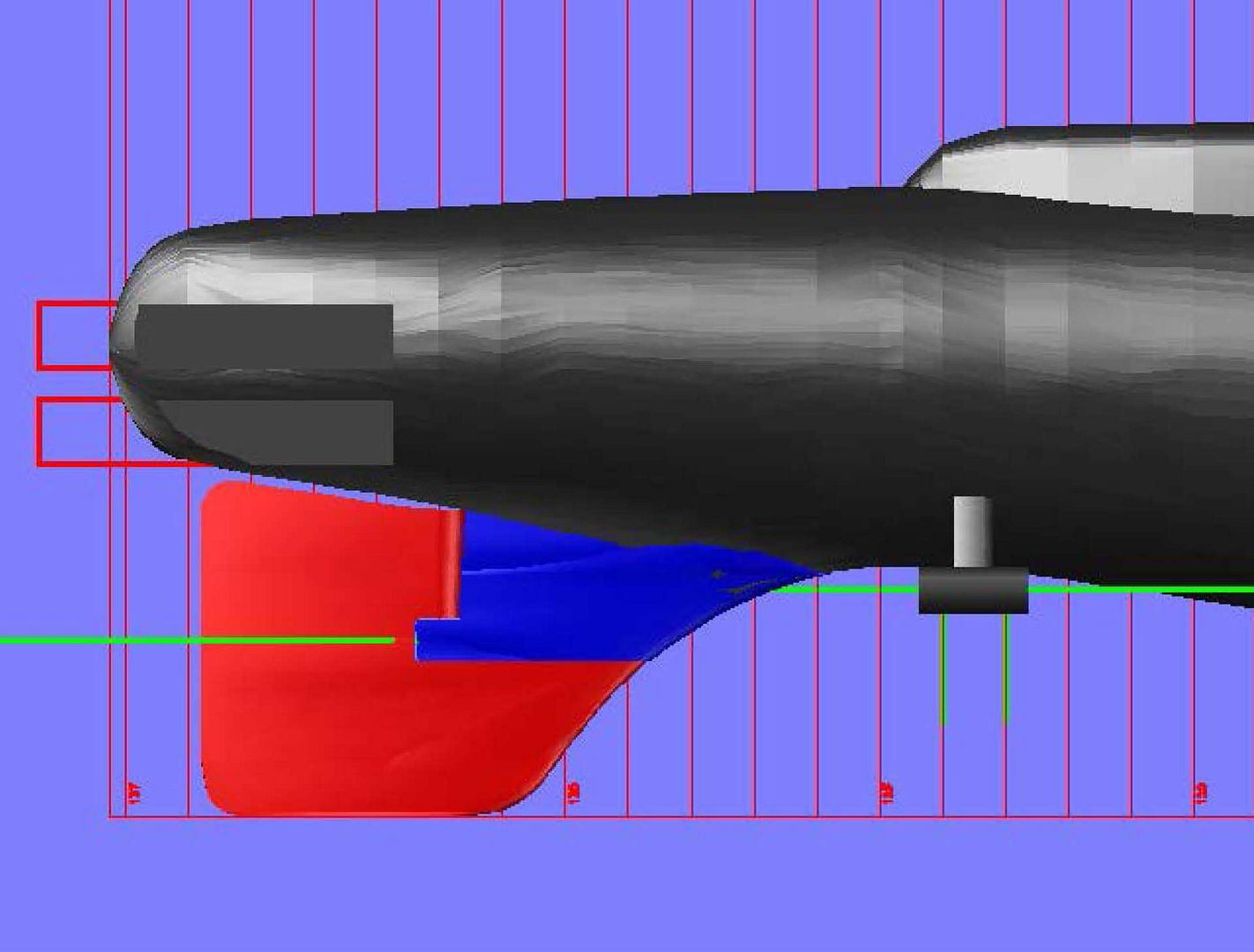 The final step was to attach the sternpost to the hull, and recolor it. In the process, I experimented with colors and decided to switch to a more "silvery" color. I left the rudder red at this point because it will be a separate piece. In fact, with the SLA, I could build it in place, and still have it be moveable, although it may be too small for this option.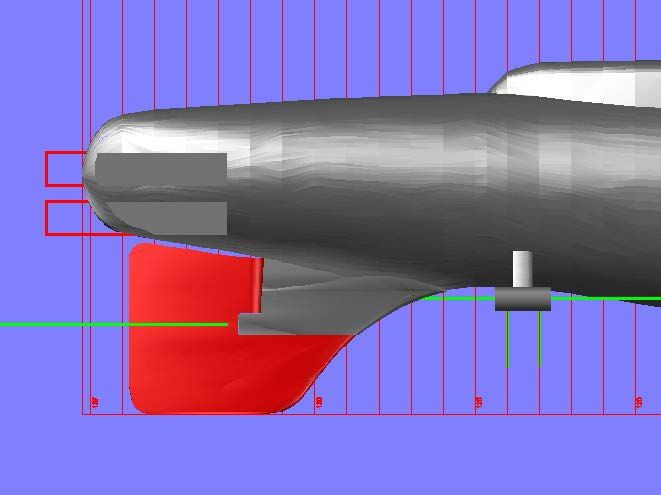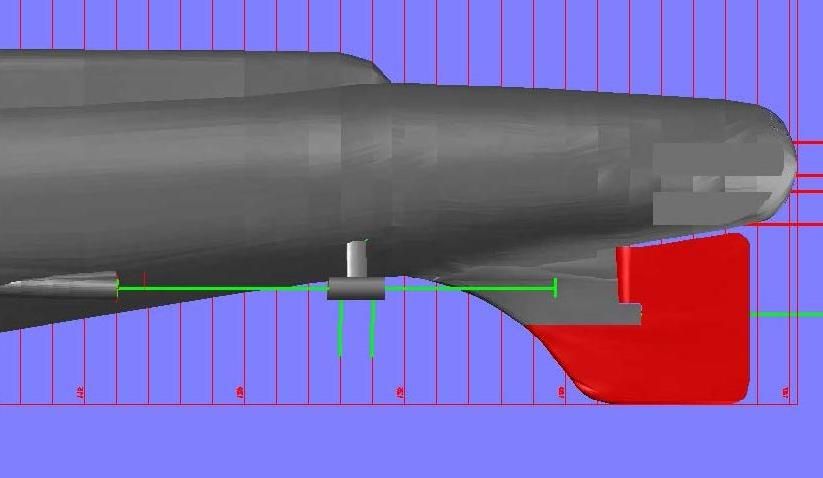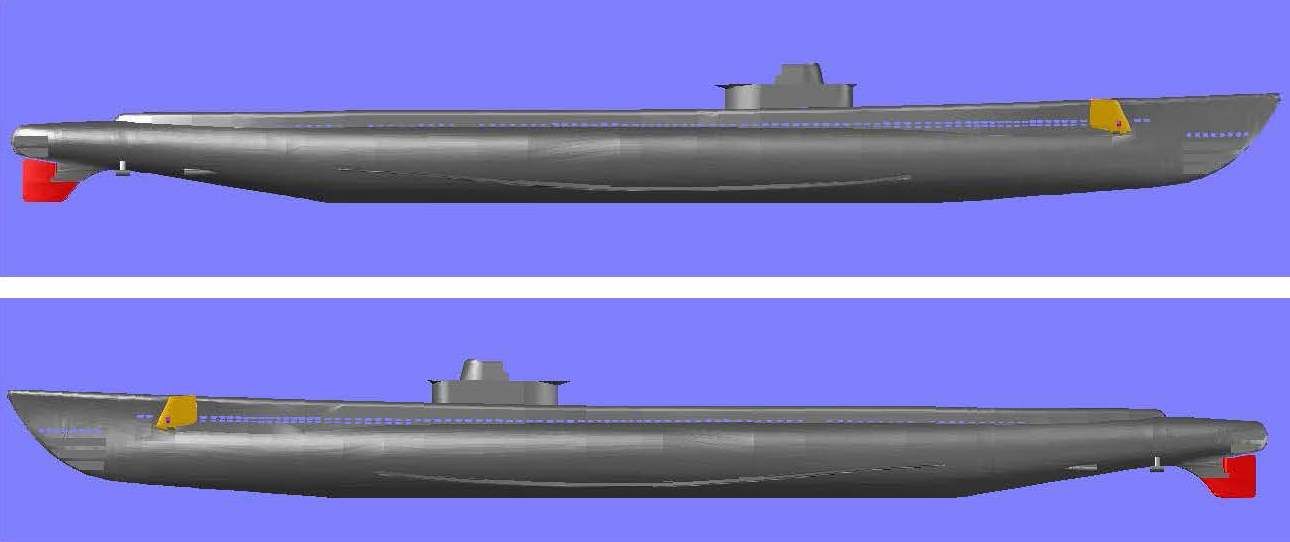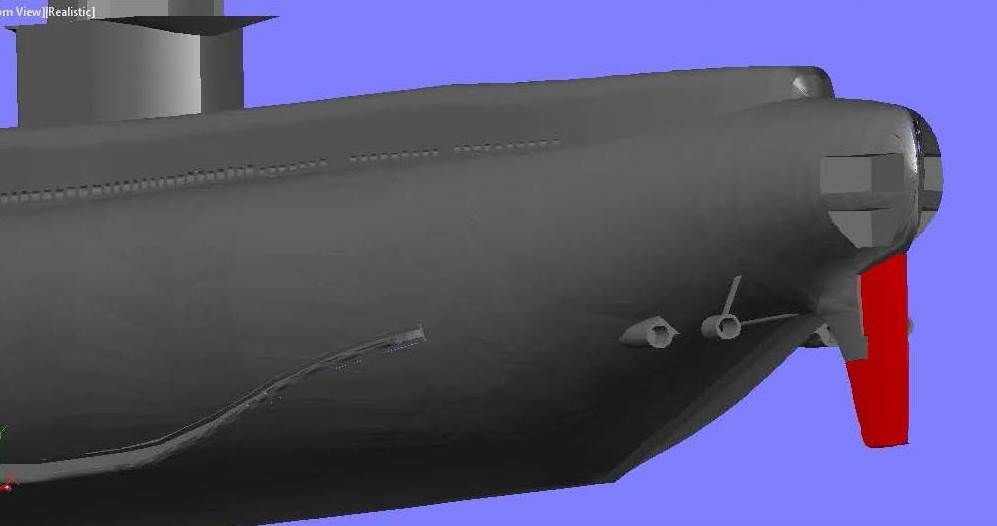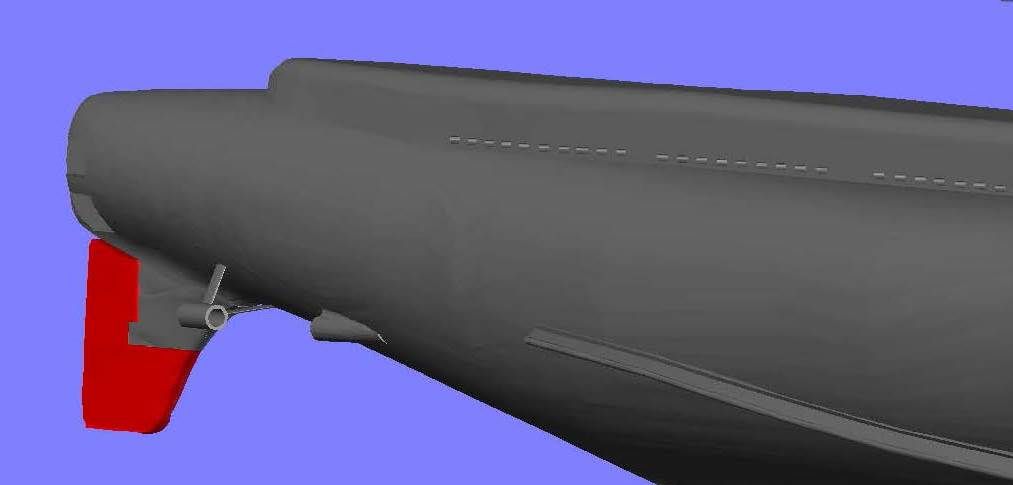 Now, it's on to the stern planes.