And the
Cetacean
?
Someone just did a great scratchbuild of that boat.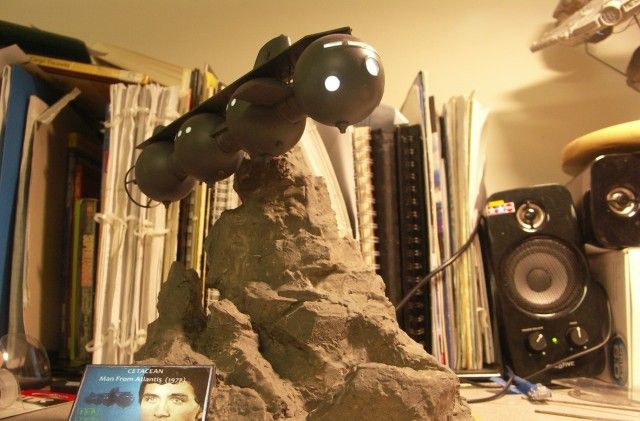 Here is the thread:
http://www.therpf.com/f11/cetacean-man-atlantis-submarine-completed-130800/
Got me thinking. She might not be that hard to build in 72nd scale. She looks to be about 184 feet long (25.8 meters.) That would make for a 30.7 inch (78 cm) long model. Four 6 cm Christmas ornaments would get the ball rolling.
Someone here could probably even take her RC.
I just ordered the complete series on DVD from Amazon. Who knows?
- Leelan