Hello everyone !
First of all, I will notice you that you can follow my building thread from the start here on TK-17's Captain log :
http://www.wis-nha-tenebris.com/index.p ... ut=default
And here for recent input :
http://www.scalesub.com/viewtopic.php?f=63&t=37
I'm apologize about my bad english, Still a froggies after all, and I will try to keep you inform about my TK-17's project in futur, here and on Scalesub forum with english subtitle when it need the most.
When I started this project, wooow 2007, I wish to achieved the most accurate models from Engels Kit inspire by Ramesh work on TK-20. This was a long road to gather informations, pictures materials, and a lot of headache to proceed proper modifications without compromise integrity of the hull. I wish to thank Wayne of course, Ramesh and some friends to support me during this years !
Actually, I almost finish the hard part of this achievment. I still need to add a lot of details like tiny grid, doors on the hull and finishing to get a smooth surface for painting. Recently I've detected some leaks who need my attention, no big deal but time waste. I need also add some lead ballast to get proper waterline (upper waterline) and then she will put to see this summer if I have time to complete last structurals modifications. Final painting will be come later I think !
I also barely finish the new vectorised plan for TK-17. And then I will work on TK-208 after her recent 941UM refit (bulava modification etc...). Recently I have new information about TK-17 and I'm still perplexe about what I've learn. I'm waiting pictures to confirm, and will discuss about this later.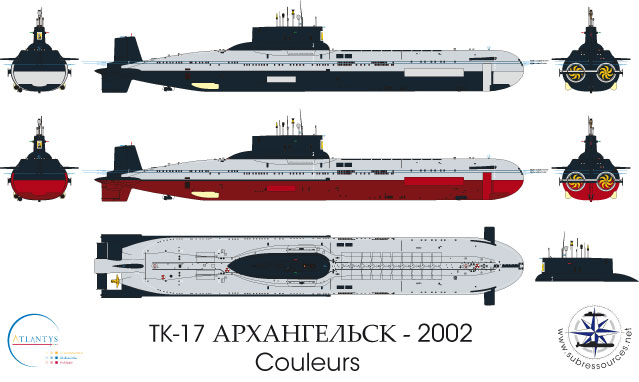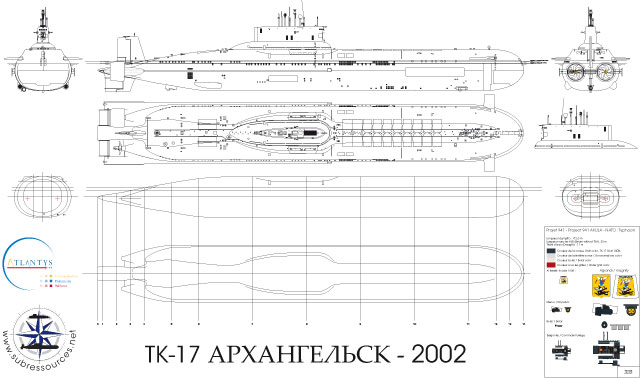 I have no plan yet for "batch two" TK-12, TK-13 and TK-202
Here is some pictures extract from captain's log :