I just heard from Al Bass - an old time SC member and close friend of Steve Jensen - that Steve passed away last night. As you probably remember - Steve has been the main guy - along with Tom Wise in the radio impound at the SubRegatta. Steve recently started building sheet metal sub cases and they were promoted in the SCR a couple of months ago.
Steve was a Viet Nam vet and drove semi trucks for a number of years - including a stint as the semi driver for the band CHICAGO. Steve was a background singer on one of their albums.
Later - he took over his father's sheet metal roofing business in Chicago and retired from that a couple of years ago and moved full time to Mineral Point Wisconsin where he did part time sheet metal work for the locals and also was an accomplished sculptor with copper art in a number of local galleries in Wisconsin. All his SubRon6 buddies will miss him terribly.
Tim Smalley
Past SC president.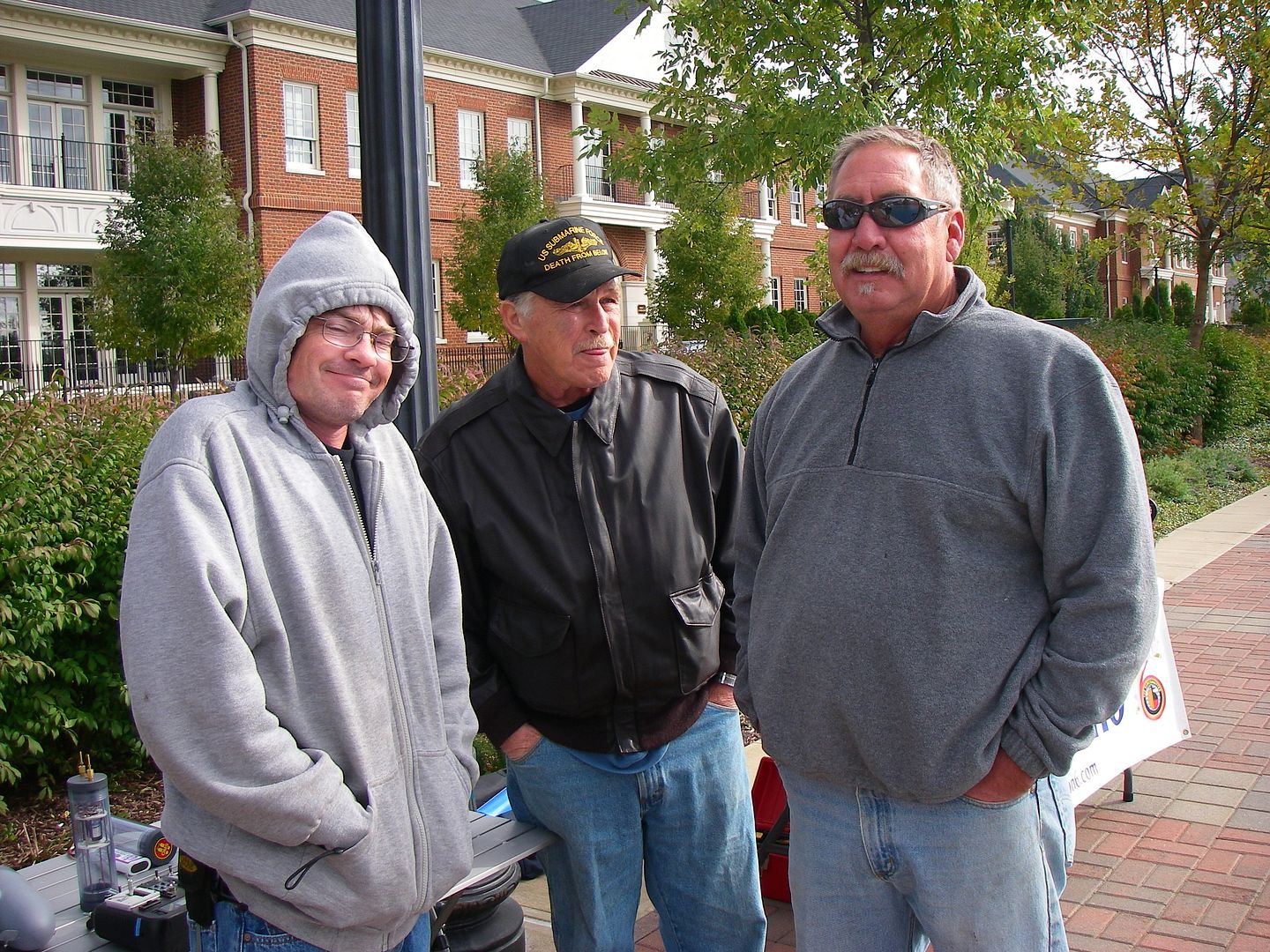 Matt Munger, Virgil Brown and Steve Jensen at a recent SubRon6 meet.