Hello,
Let me start by saying, what follows is the main reason my husband and I joined the site as full members.
He purchased a 1/32nd scale 32nd Parallel Gato/Balao sub! He purchased everything for it. This was some 20 years ago?
In the beginning all started well. using the supplied wood and plans the build commenced. Slowly things began to take shape, the deck and the conn started to look like pretty good. The "Formers" were installed in the hull and prop shaft/stuffing boxes as well. Then a move into a new home and a job change meant that the sub never made it's way out of it's new home in the extra room of the new house. So there she sits! in her cradle waiting.
Fast forward 11 years... We now want to finish her! Times have changed, technology is better. And most important this forum!
Help and information was scarce back when the build began. Magazines were about the only thing out there. Skip Assay's model was a good read for information.
So here we are, ready to pull her out of storage and gather up all the pieces.
The game plan is to get the holidays out of the way. and to get a R/C air plane off the build table so we have room to to take a look at what needs to be done. changed, fixed or replaced.
So bear with us...we will have a lot of questions.
Here's the Conn...That's the Revell 1/72nd scale scale conning tower on top!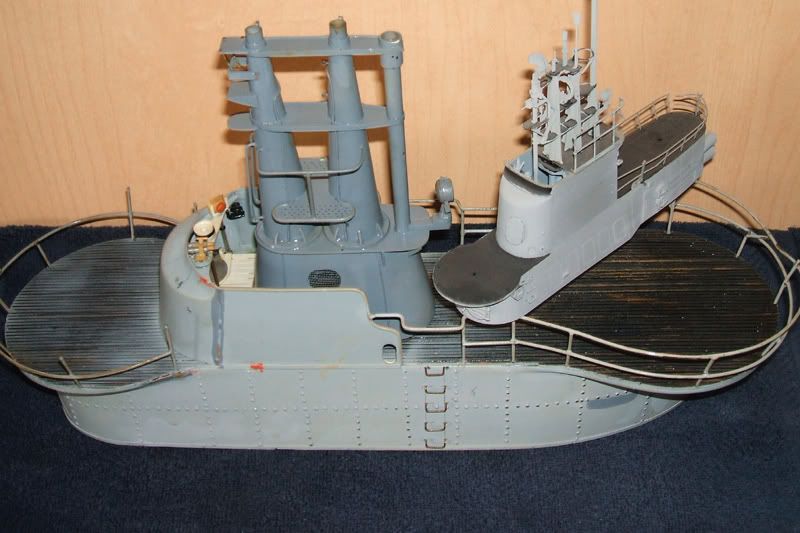 Sharon