Hello guys,
I'm looking to sell an OTW twin motor dive module (823mm in length and 110mm in diameter). The module includes –
• Futaba R136F 6-channel radio receiver (FM, 40MHz)
• Three Futaba S3003 servos
• Two drive motors
• Speed controller, BEC and pitch controller
• Four brand new O-rings
The module has never been used on a working submarine model – the servos have not been connected to the control rods.
Along with the dive module I'd like to sell the following items –
• Ripmax 12V 4200mAh Nickel-Metal Hydride battery (10 X 1.2V batteries) – this powers the module

• Irvine Delta-peak charger 12V DC – allows you to charge Ripmax from a 12V battery at home or at the pond
• Graupner 6435 battery charger 0.6A (2V/6V/12V) – charges a 12V battery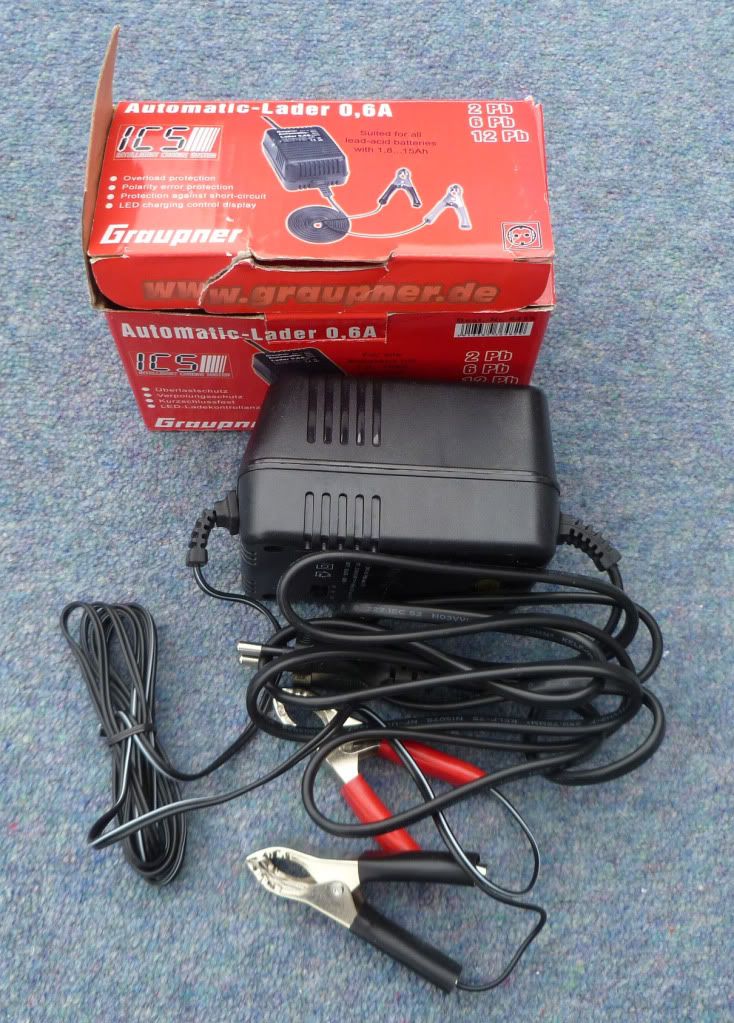 • Futaba 6EX-PCM 6 channel radio controlled transmitter 40.685MHz
• Battery pack for radio controlled transmitter (pack of eight) Ni-Cd 9.6V 700mAh
• Futaba Ripmax mains charger MB82C03 (charges the Ni-Cd battery pack above)
I am looking for $725 for the dive module and all the items above.
The buyer would pay for shipping. I live in Scotland and have been quoted the following shipping costs –
US $150
Europe $109
UK £22
Payment would be by Paypal only. If you are interested or require any more information please send me a PM.
Cheers,
Dougie Martindale
Accurate Model Parts
http://amp.rokket.biz/