gotcha! im not sure what kind of resin i bought.. i will test it on a piece of foam first.
well, roughed in the bow and stern today. tomarrow i will finish smoothing out the plug. plan on getting some glass on this thing by monday (i hope). i would like to have the glassing done before the new year at the latest.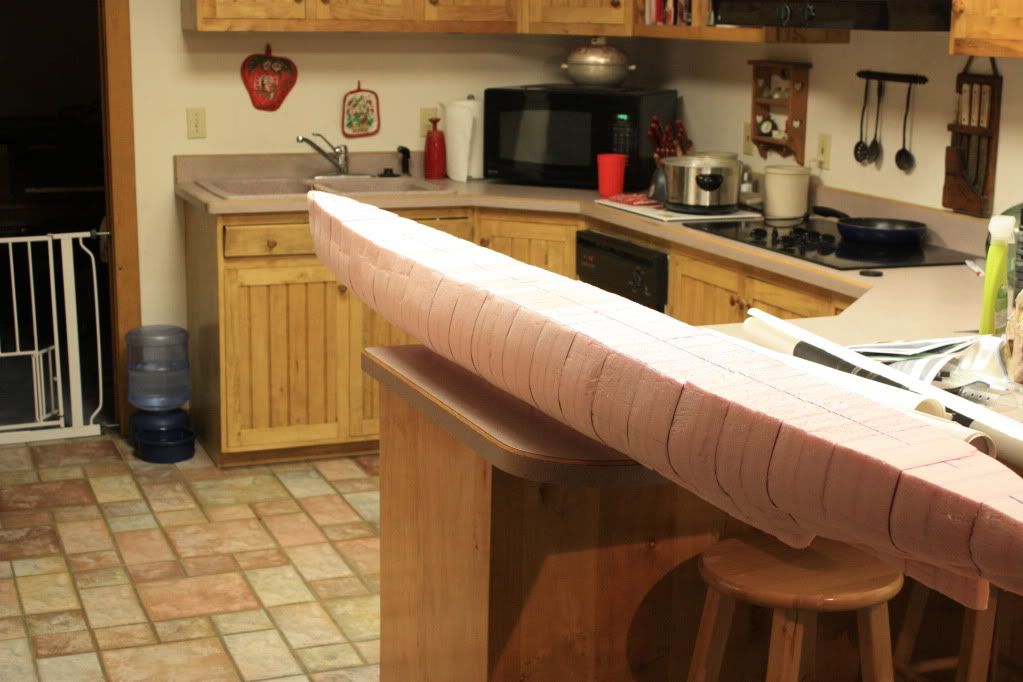 i must admit, its a little bigger than what i had in my minds eye, but its ok! i like the way this is shaping up so far!