SOLD!!!
Approximately 44" long scratchbuilt model of the German Seehund mini-submarine. The model will come complete with a D&E 3.5" WTC, ESC, pitch controller, 7.2V 4.5A NiMh battery pack. Everything you need except your radio and receiver! It is fully completed including paint and weathering.
I recently had it out on its maiden voyage at the Devil's Den down here in Florida, and I was
very
impressed with how it handled. Operation is very simple and predictable. She will hold periscope depth perfectly without user input.
Asking $1000 with shipping in the domestic US included! Payment via PayPal, please! Email me with any questions:
bob@rc-sub.com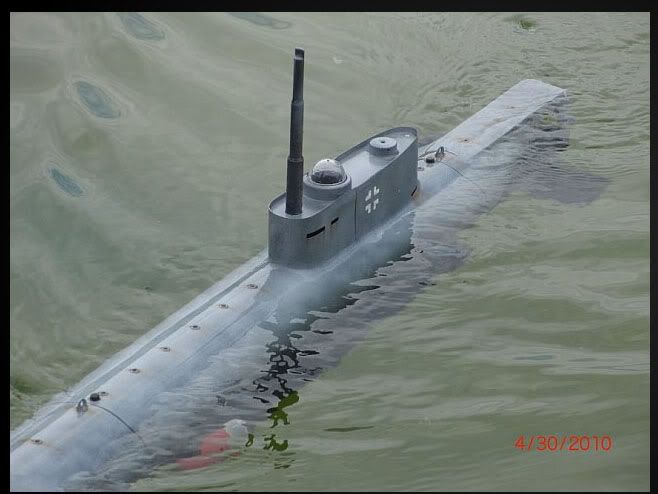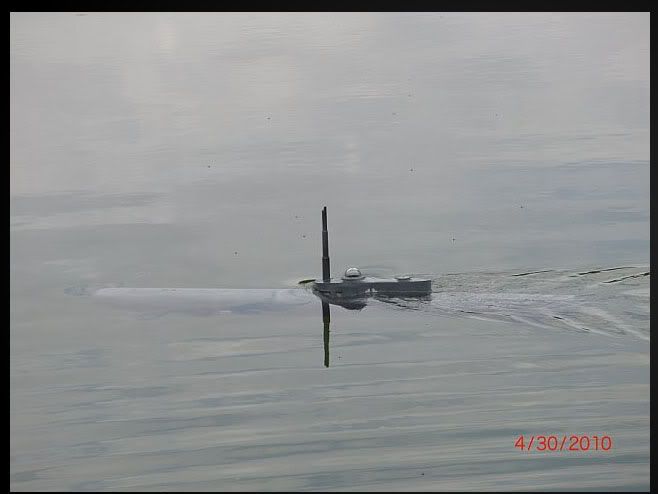 Submerged Operation: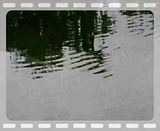 Cruising at Periscope Depth: