So, for the final aspect of the new Permit hull mould, one last task was remaining to make it a real mould, just like turning Pinocchio into a real boy. It is good to do a post cure on the surface coat to bake in the details and take the epoxy to its maximum strength and set the release wax into all the microscopic pours of the new green mould. Instead of making a makeshift oven and by oven, I only mean to have a constant temp of around 60 degrees Celsius (140 F). I did this the easy way and killed two birds with one stone and that was by doing the first fiberglass lay up inside it. Here's how it went;
My mould was waxed and had a nice coat of PVA applied with my touch up gun. I tried experimenting here because I intend this first hull to go to my sister who is in turn painting the box art for my kit packaging. She doesn't have spray equipment or any of that kind of stuff, so I began her hull by spraying my Ful-Fill easy sand primer into the mould first before lamination. All she will have to do to paint is give the hull a very light wet sanding with 1000 grit. This ended up being really cool because it really made all of the details stand out strikingly and gave me a good chance to inspect my final work.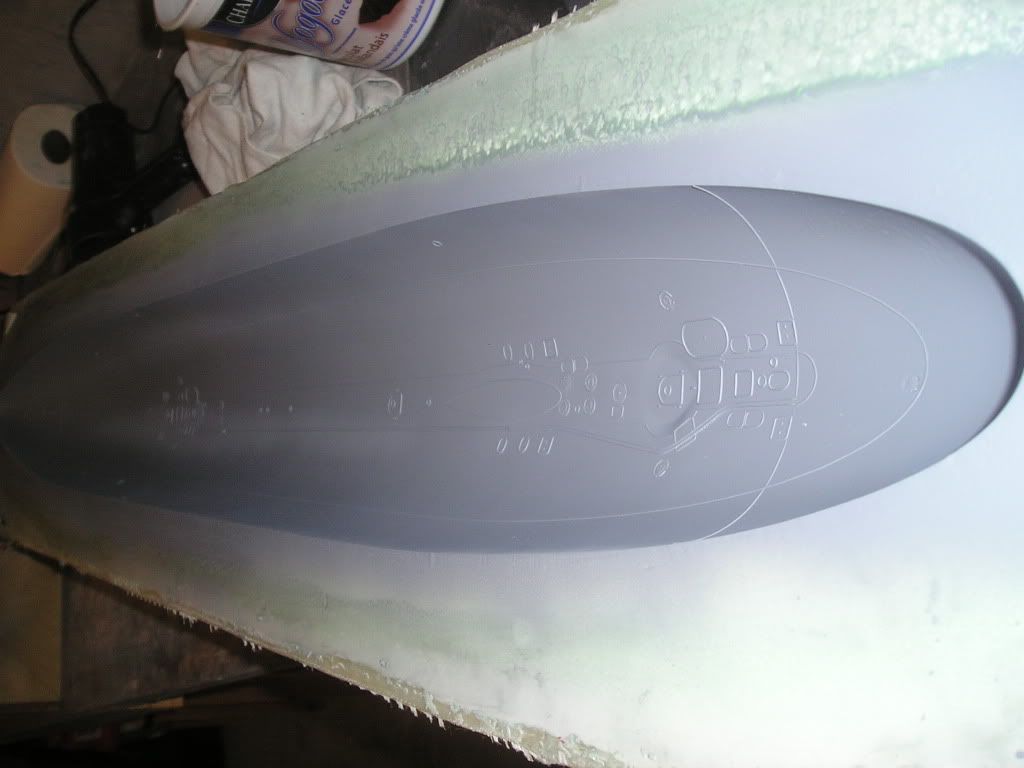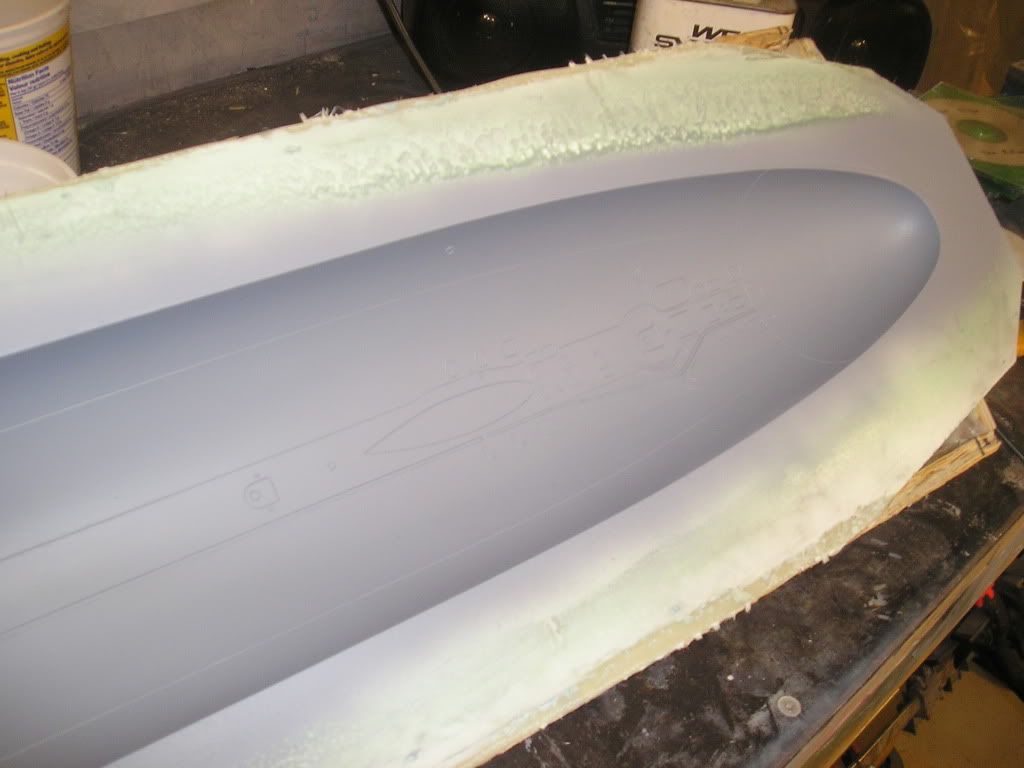 One note here, I sprayed the primer the day before I planned on laminating which apparently wasn't a good idea because it shrank and pull up from the mould along with the PVA. So I ended up doing it all in one shot the next day.
So here are the results. The upcoming pictures aren't of the master but of the actual reproductions; don't be fooled because they are in grey. The thin layer of primer adheres extremely well to the hull, better in fact than if you actually sprayed it on cured epoxy. It captures the texture and detail perfectly. I think it will serve its main mission extremely well by giving the modeler an easily sandable surface that he can get rid of the orange peel left from the PVA application. The only drawback I can see is some minor surface pin holing, which means I have to adjust my spray on technique. If I can fix that then perhaps I'll make this a standard on my boats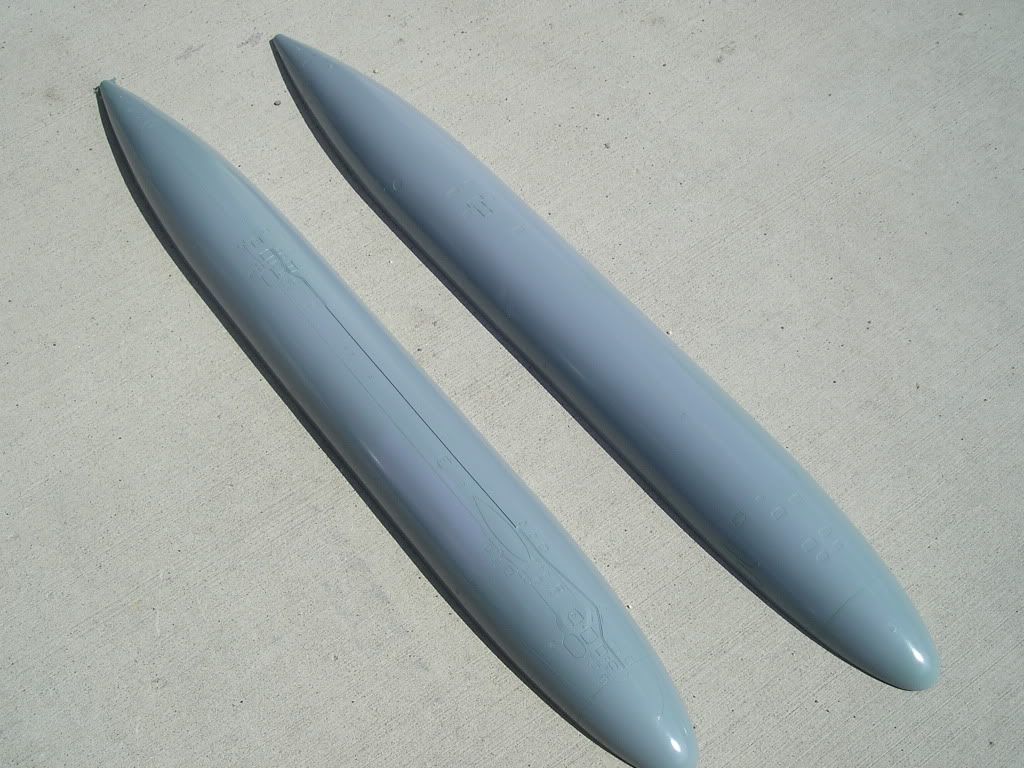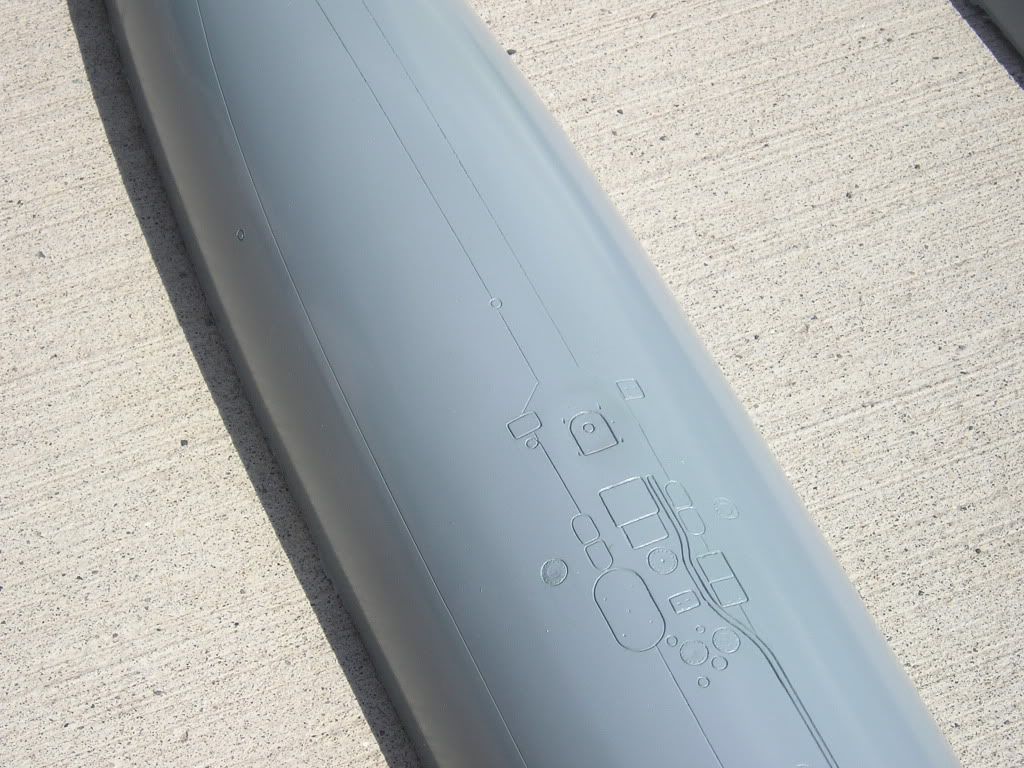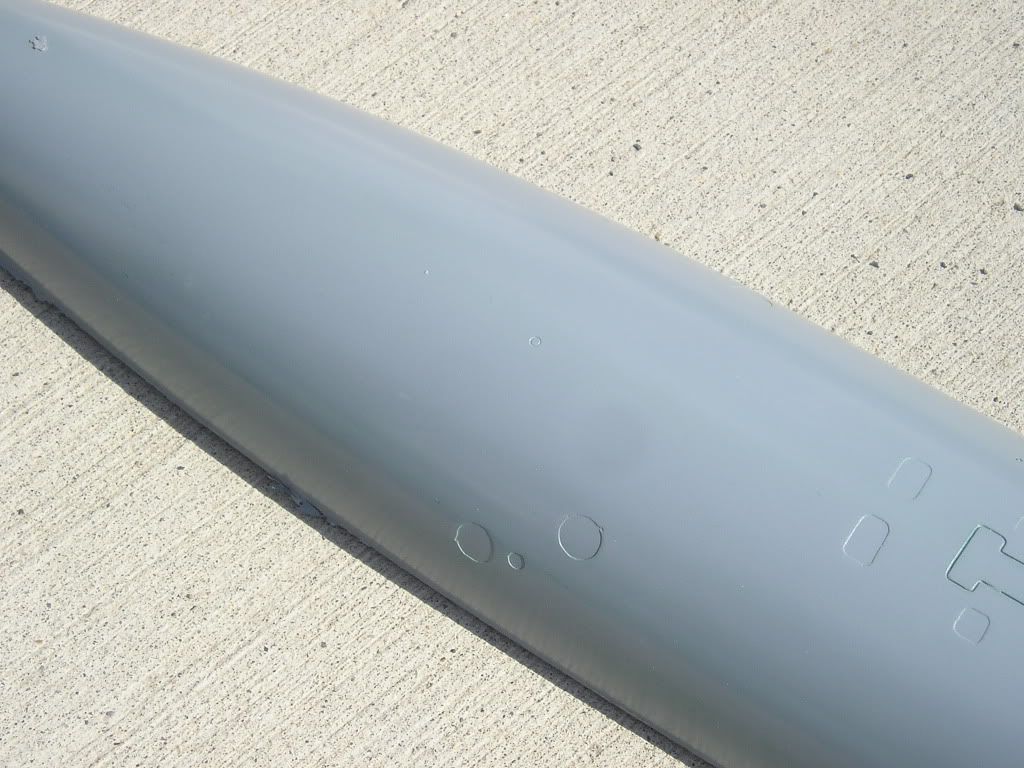 Joel