Well its been a week since the regatta . I picked up three hulls one OTW Hecht ,a type 202 very interesting little sub, and a 32nd Type VII. I started on the type VII right when I got home monday the top of the WTC had split and was coming apart from the hull.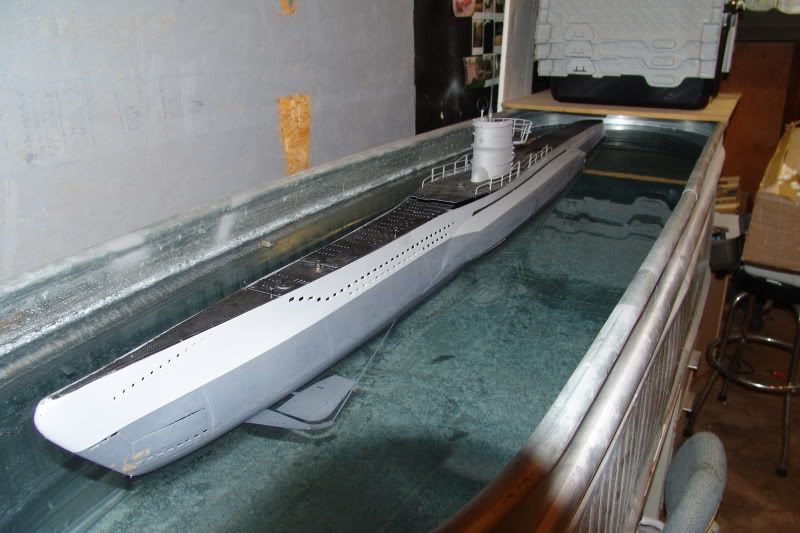 Here is the top striped off and sides cleaned up some.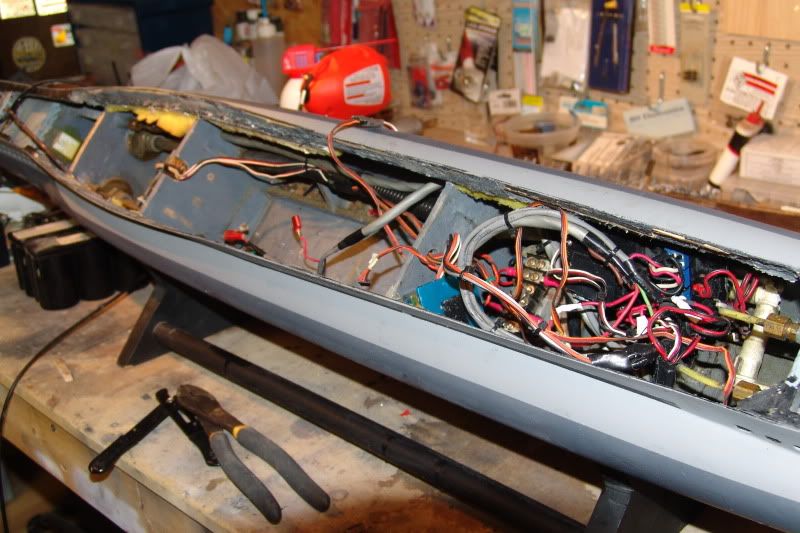 I got a new radio in it today ,took the pumps out and rebuilt them , cut out a new top for wtc and cut out two new clear caps for the wtc. She made a test run tonight in the tank all operations normal and pumps are working great. I will glass in the wtc top tomorrow night and she will be ready for some open water runs soon.
I hope to start on the Hecht later next week .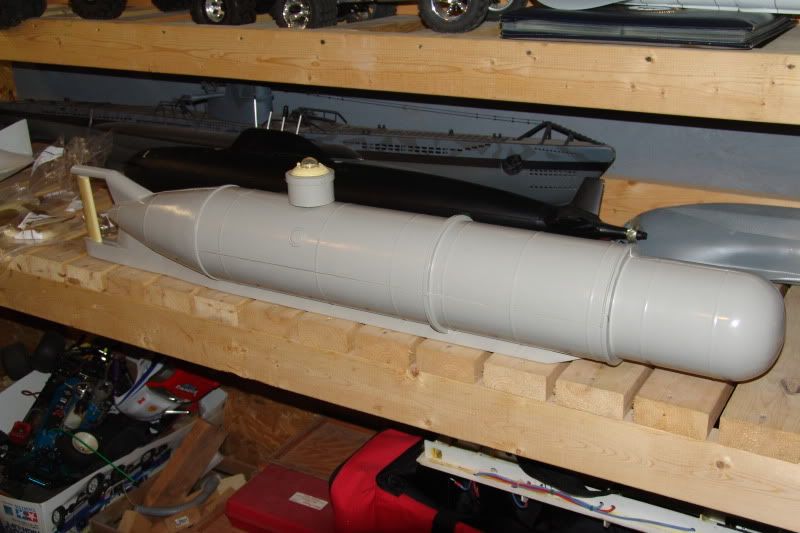 This should be a quick build I have a wtc and radio sitting on the shelf waiting to go in this sub.
The 202 I got from Skip will be a winter project ,I want to add alot of detail to this little sub .
I also got some repairs to do my XXIII and Alfa got crushed after the regatta sunday , I turned in the hotel parking lot and my tool box rolled over on top of both subs. Finally I have one more sub coming , I ordered a T-class last week . I should have a completely new fleet for the regatta next year.
Jim