I've always wanted, ever since I got into this hobby, a large brute of a VIIC. And thanks to Matt Thor, who stumbled over an old eye sore in someone's rafters, I finally have that boat.
Matt sent me this boat back in May of 09. It had been party built and was a bit of a hack job never finished. The top had been cut off and the water tight boxes installed. A few limber holes on one side and that's about it. Lots of ugly bondo and misalignments. I decided to go with the water tight boxes over a WTC this time.
The boat is an old 32 Parallel and she's 83 inches long at 1/32 scale.
I worked on it weekends and evenings for awhile now. BigDave was kind enough to design a ballast system that is a hybrid using RCABS-R and a low pressure pump. He did an excellent job and borrowed from a concept Skip came up with years ago that would allow me to use a single channel to operate the 2 pumps and twp valves. SCHBS. Single Channel Hybrid Ballast System. A BigDave's design concept. And it's nearly finished and it works. And BTW all the parts to build the ballast system came from BD in record time.
To build the hull I had to do a lot of hole drilling and filling. Brass rails. Slot the old original deck and make a lot of missing parts. For the CT, Lyle Price who was restoring and 32 Parallel, was kind enough to send me the old CT because he was using a new OTW CT. It saved me a lot of time over building one from scratch. Although I had to scratch the railings and small parts, scope base and much more. See the before and after pictures.
I'm finishing up the ballast system now. I should finish tomorrow and star trimming the boat next week as soon as I can get some one other here to help me lift it in and out of the pool for trimming.
I want to thank Matt again for sending me this monster, and BD and Lyle for there help!
More on her later,
Steve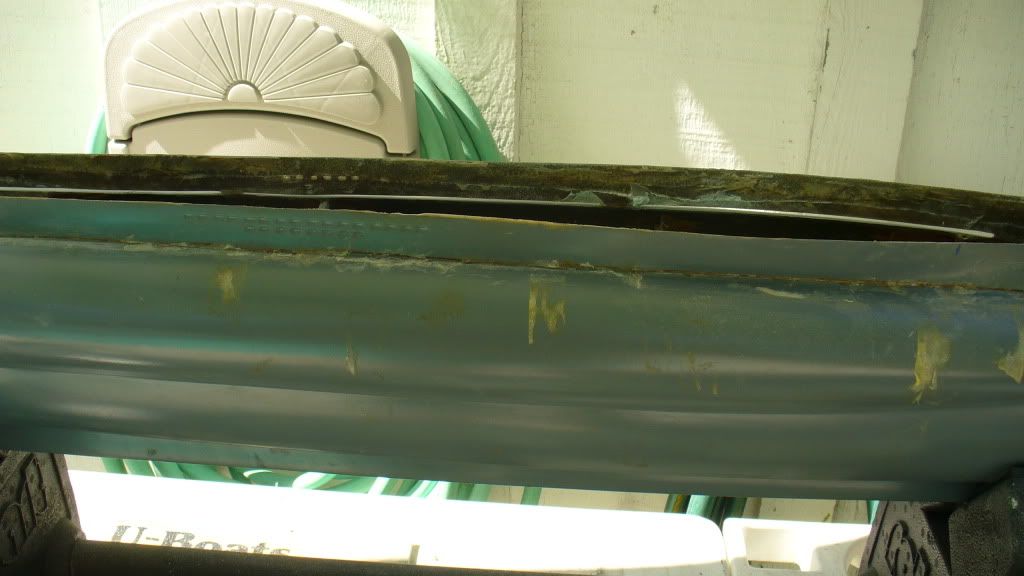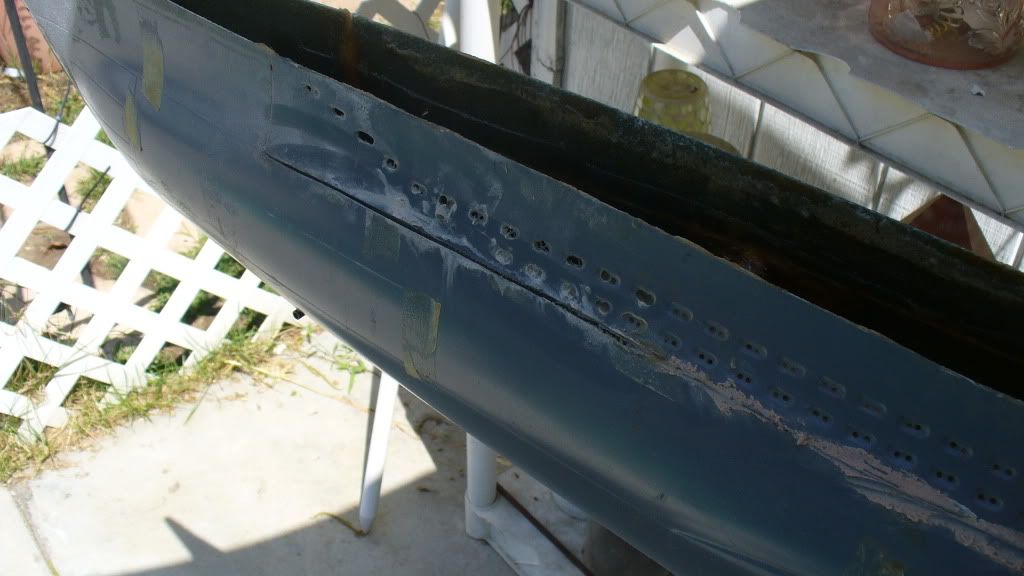 Here's what she looked like when I first got her.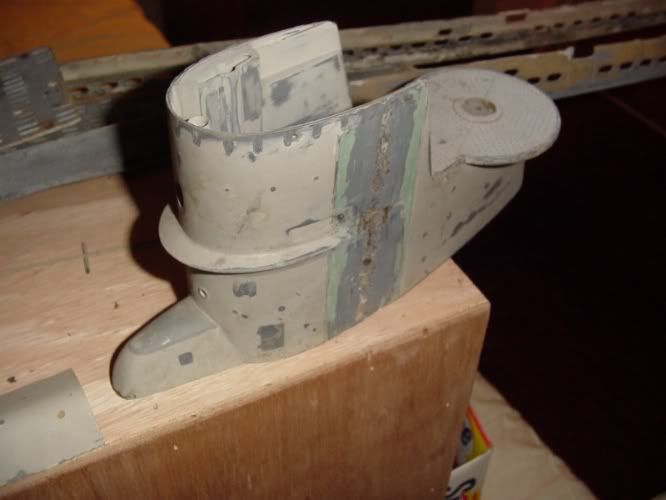 The CT as it looked before.