Well, Hello again everyone!
The time has come to kick off my new mega project; the SSN 21 USS Seawolf – built in 1/72. This is exciting for me as I have worked on nothing save the Permit class boats for long last while. Lots of lessons have been learned, lots of knowledge and new skills have been acquired from that last build. It will be good to have a new modeling subject!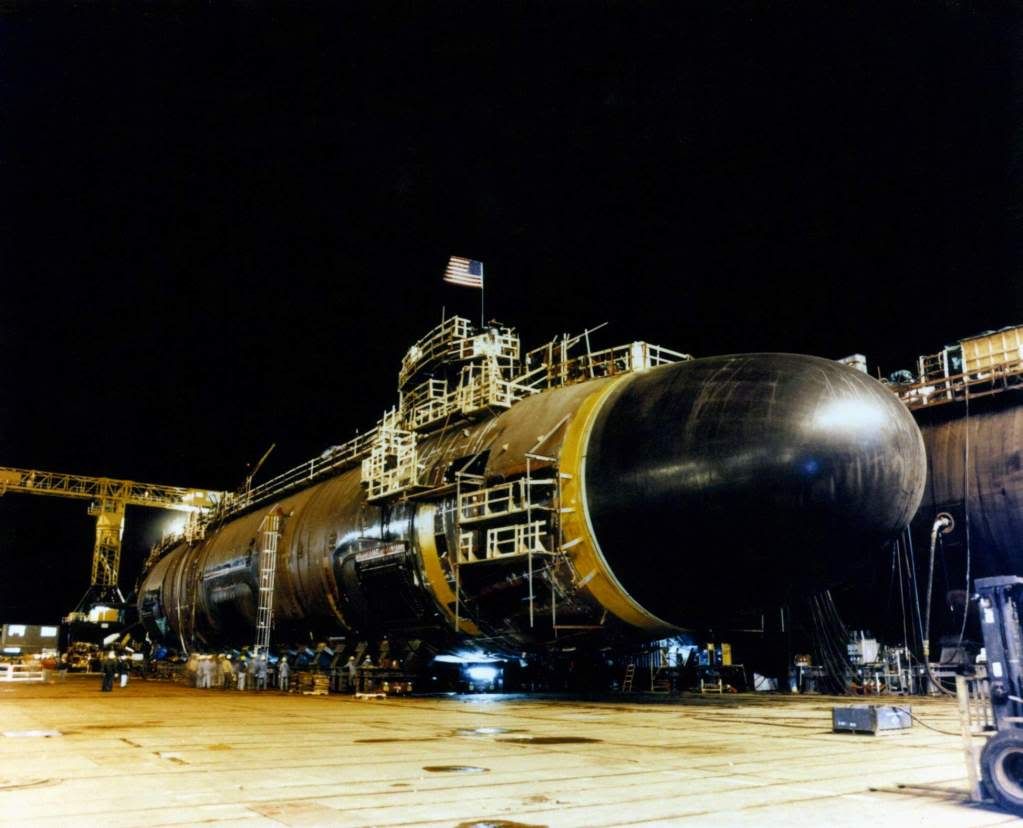 Why did chose the Seawolf for my next build? A couple of reasons I guess. To my knowledge no one has built a 1/72 Seawolf, which means it has to be made. Second, I love the Permit boats with their sleek lines and all that, but the Seawolf is in my opinion the unrivaled king of the sea when it comes to deep water dominance. Finally, it will have presence. This will be big, as it will come in at over 5' long and almost 7" wide there will be no missing this boat when surfaced on the local pond, it will have a wide stature that can only be recognized as of itself, the Seawolf!
I view those boats to be more in the spirit of an underwater battleship than simply an attack submarine. They were made to dominate the front line of battle to deal with the enemy's greatest seafaring threats and multiple targets at a time. The Seawolf is not only fast, it is extremely quiet with its pump jet propulsor. The threats in which the Seawolf were designed to counter disappeared after the cold war, and the American navy opted to build a cheaper , and in my opinion as well as a few others', a less capable submarine in combat roles in the form of the Virginia class.
The plan here is to start relatively slow on this build. I will be building the odd thing here and there for it as finishing the last phases of mould building for the Jack and Permit kits allows. Between those kits subsequent production for customers and summer holidays, I predict going full steam on the Seawolf sometime in August. I plan on spending a fraction of the time that I did with the Permits as hopefully I'll have to do everything only twice compared to 4 or 5 times over…LOL! The Permits ate up most of the high learning curve time required to complete such an endeavor. I will base this build loosely upon the Deep Sea Design prints, but they are old and new revelations have been discovered on this behemoth and what makes it tick. This will be good; there are a few changes and some rather large surprises as far as detailing this monster.
The scope of work:
• Build hull plug mould from white pine
• Appendage and most other masters to be made from white pine
• Build sail and hull moulds using epoxy FRP
• All other moulds to made from RTV rubber
• Build an FRP insert for Jimmy Carter Conversion
• Other than these preceding points, it's all up in the air. I'm not going to kid myself that plans will change or better ideas will come along. We'll play the wind, just like in golf
There she is in all her glory, white pine boards lying on garage floor ready to worked and shaped into a model of one of the most powerful weapons ever made at the hands of mankind. Hopefully you all will enjoy following along in its progress as I will in building it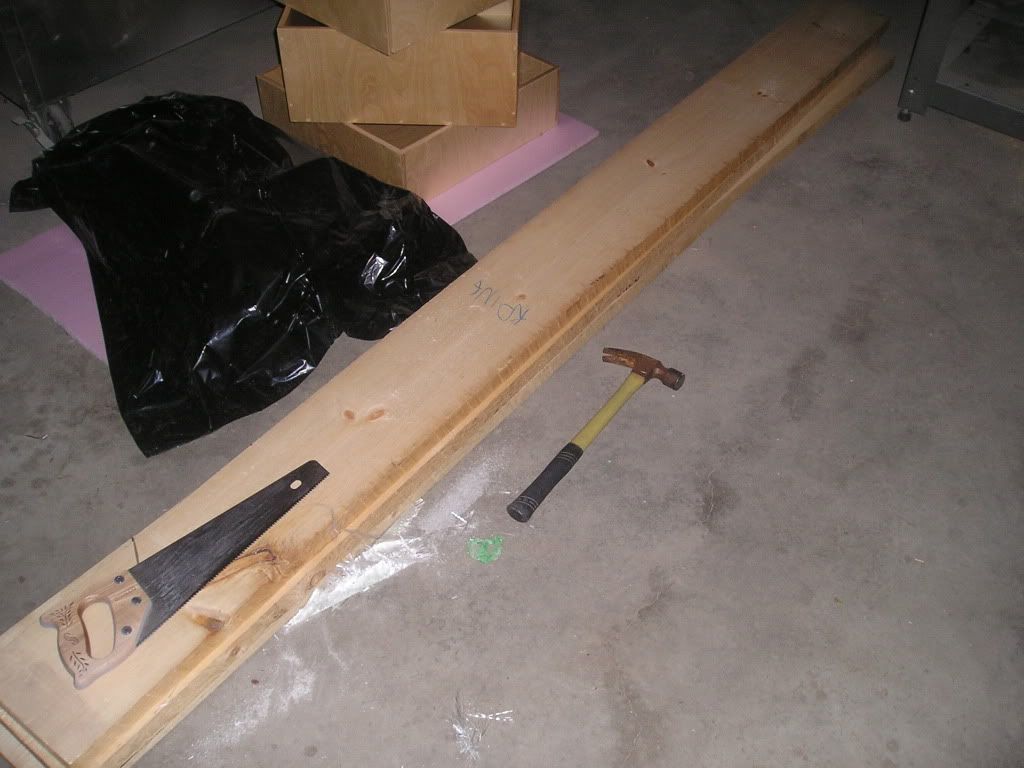 Regards,
Joel