I started this little project as a "dare" by one of my Naval Science instructors who happens to be a submariner. I got most of my pre-build information from other Seawolf builds here and kinda mixed and matched them to my tastes.
These little 1/144 kits from Trumpeter are great as they are fairly well detailed, a decent size, and CHEAP. Good for a college student like me.
The Water Tight Cylinder is from Dave "BigDave" Welch.
http://www.frontiernet.net/~bwelch/
I opted for this design as I'm not a fan of gas systems and would rather just run the ballast off my battery.
To fix some of the inaccuracies of the kit and to make the control surfaces functional, I bought the Caswell fittings kit.
http://www.caswellplating.com/models/seawolf.html
Here was how the WTC came to me: (in many pieces of course)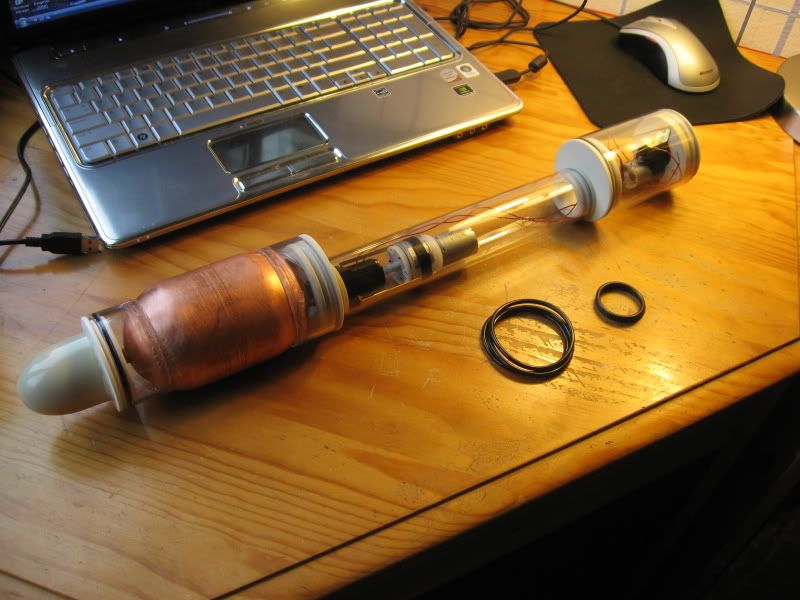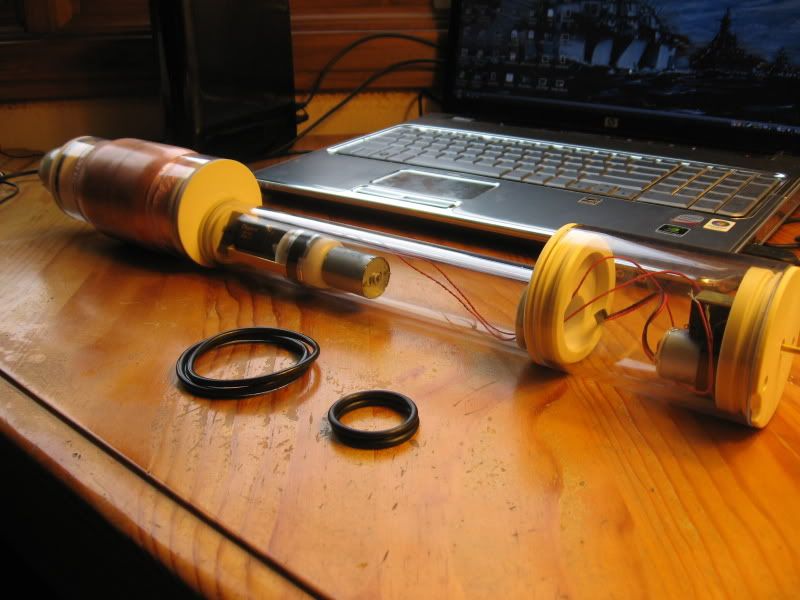 I followed the directions on the CD that Dave included in the kit and just chugged away over Christmas break.
Servo mount out of Plastruct: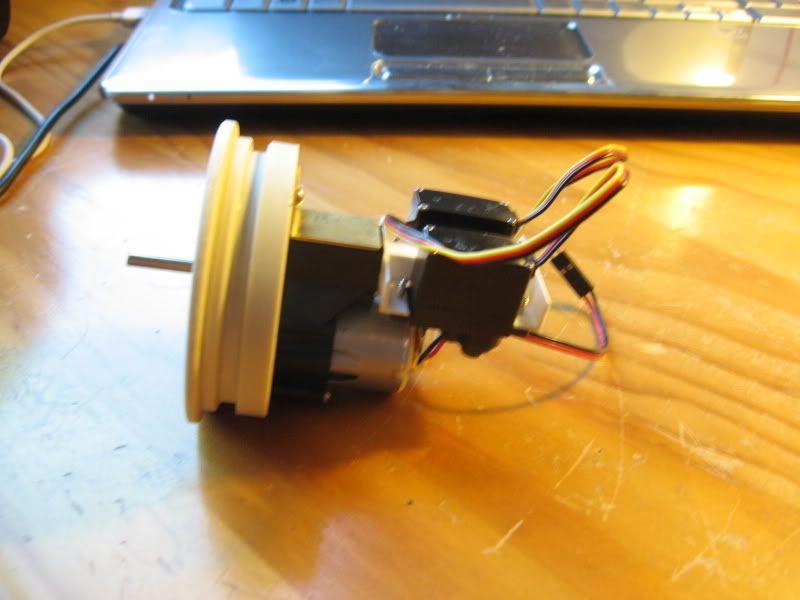 Eventually, I finished the WTC and pressure tested it: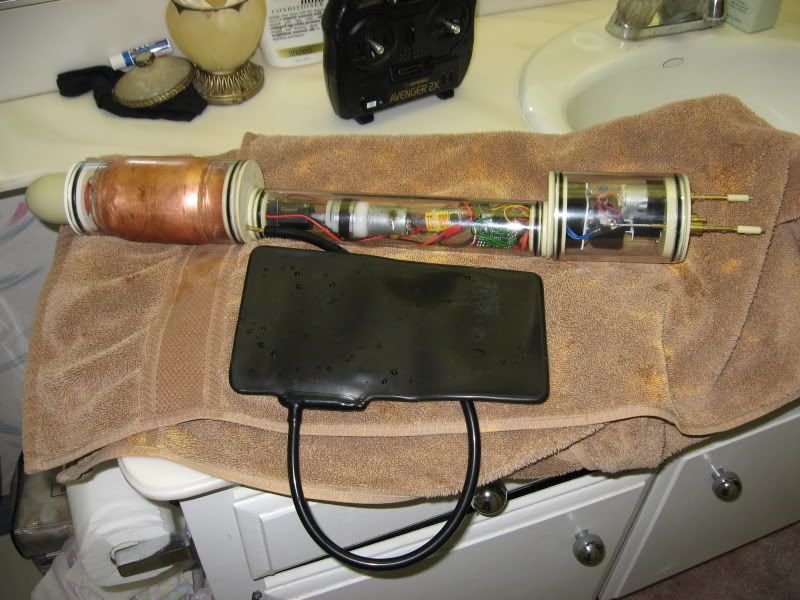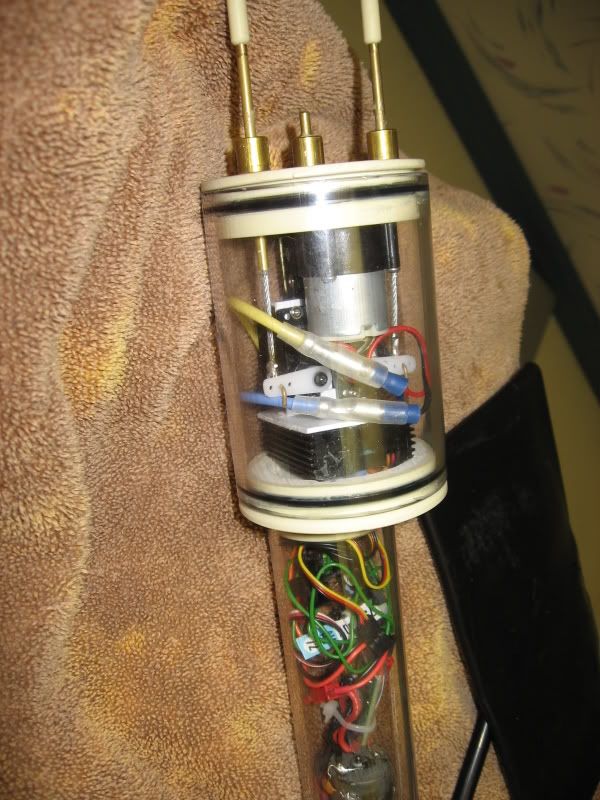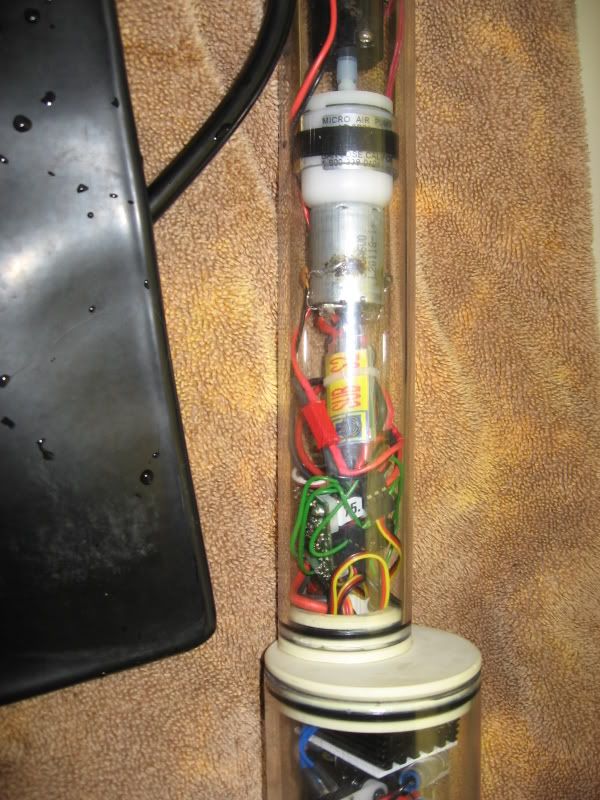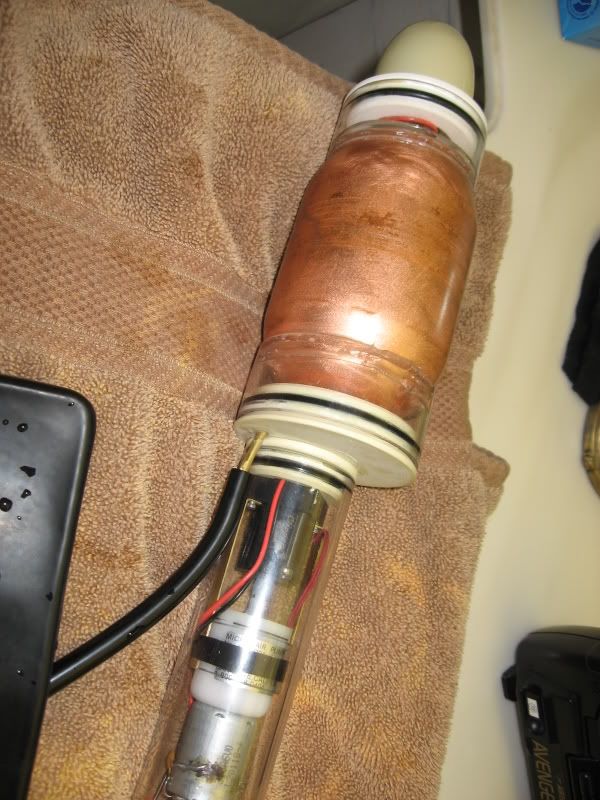 After that, I started on the hull: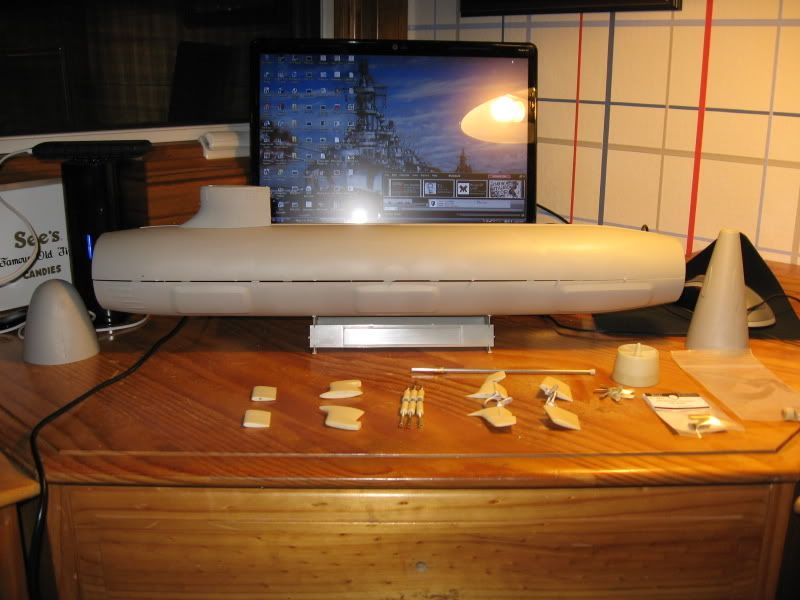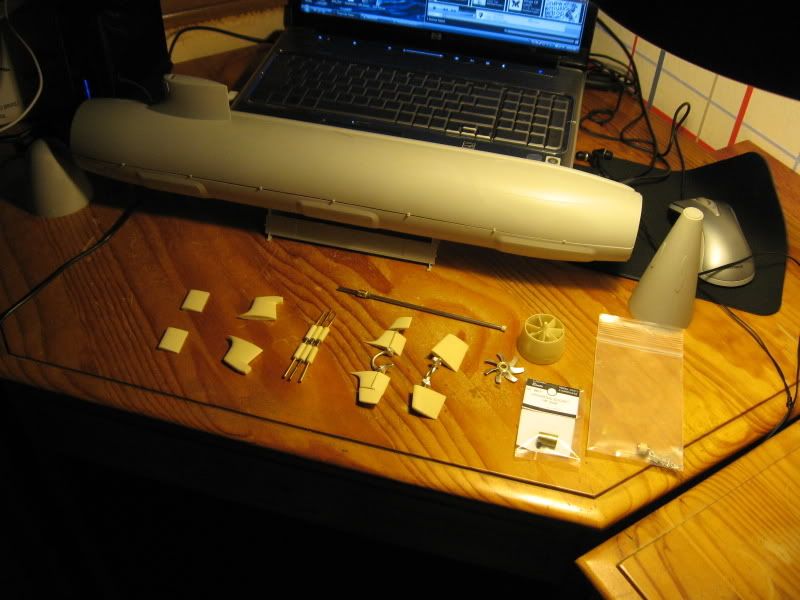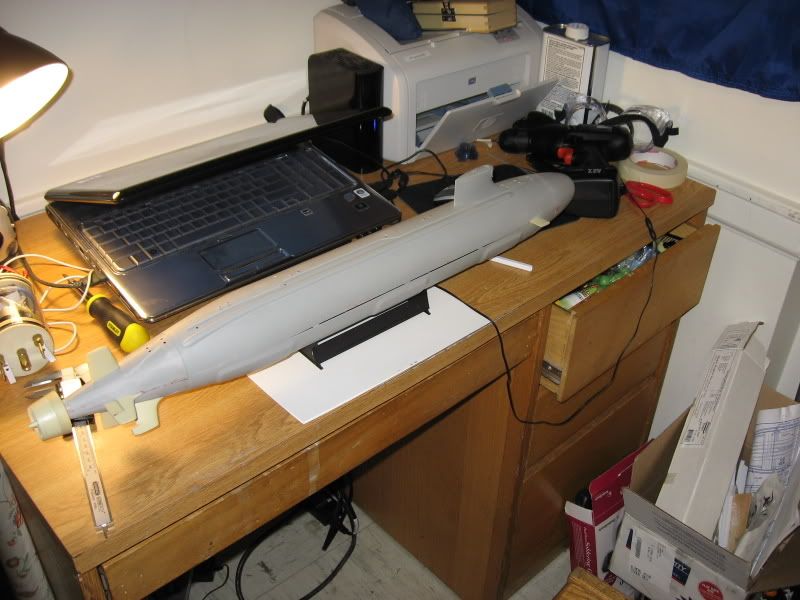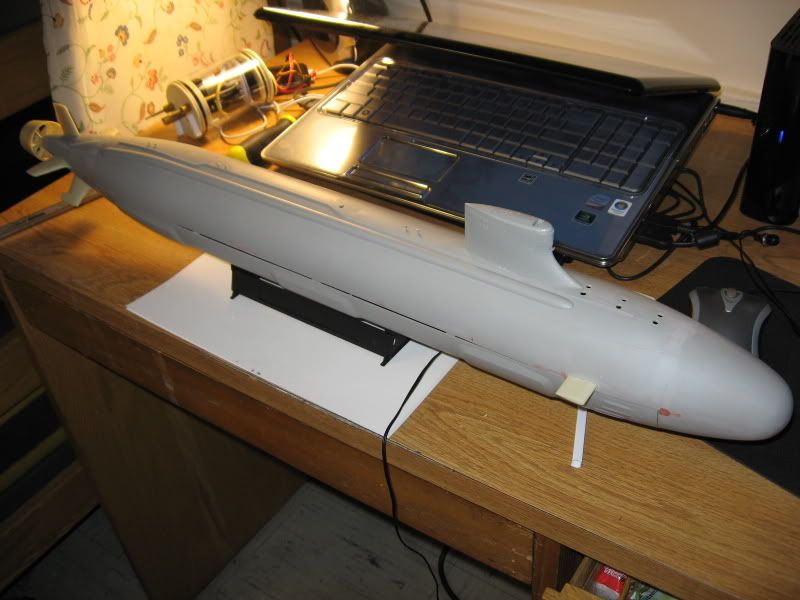 At this moment, I have 5 things left to do.
1. Finish putting in the latch system.
2. Do the forward WTC mounts.
3. Smooth out the hull.
4. Trim her out.
5. Paint away!
With the painting, I noticed on
http://navsource.org/
that with the Seawolf class, they did away with the red anti fouling paint and the underside is gloss black due to the rubber tiles. So, I'm thinking of going with that paint scheme: everything above the waterline is flat black, and everything below is gloss black. I haven't done any serious painting before, so no weathering for me.
I have a question about the ballast though. Right now, I am using lead shot I got from a scuba diver bag weight. This is a total pain in the butt to glue all those suckers in there. Does anyone know where I can find a thin roll of lead and cut out whatever weight I need? Ive seen them on other member's subs, but I just can't seem to find any.