Windy and colder n' heck at our October 25, 2008 Fall Fun Run - but that didn't dissuade the members of SubRon6 from having a great time at the Carmel Indiana reflecting pond - home of the last three SubRegattas. Thirteen guys and 12 subs!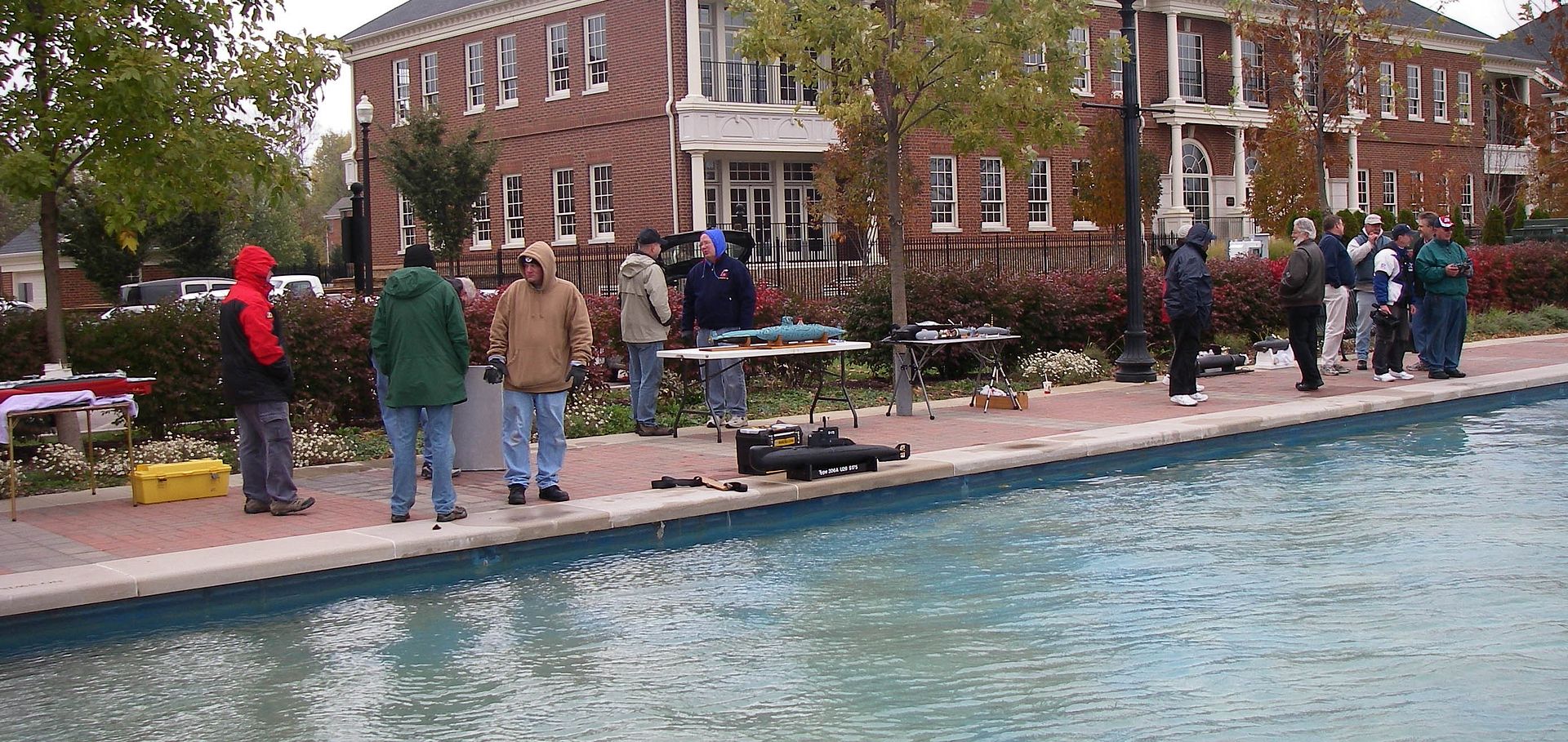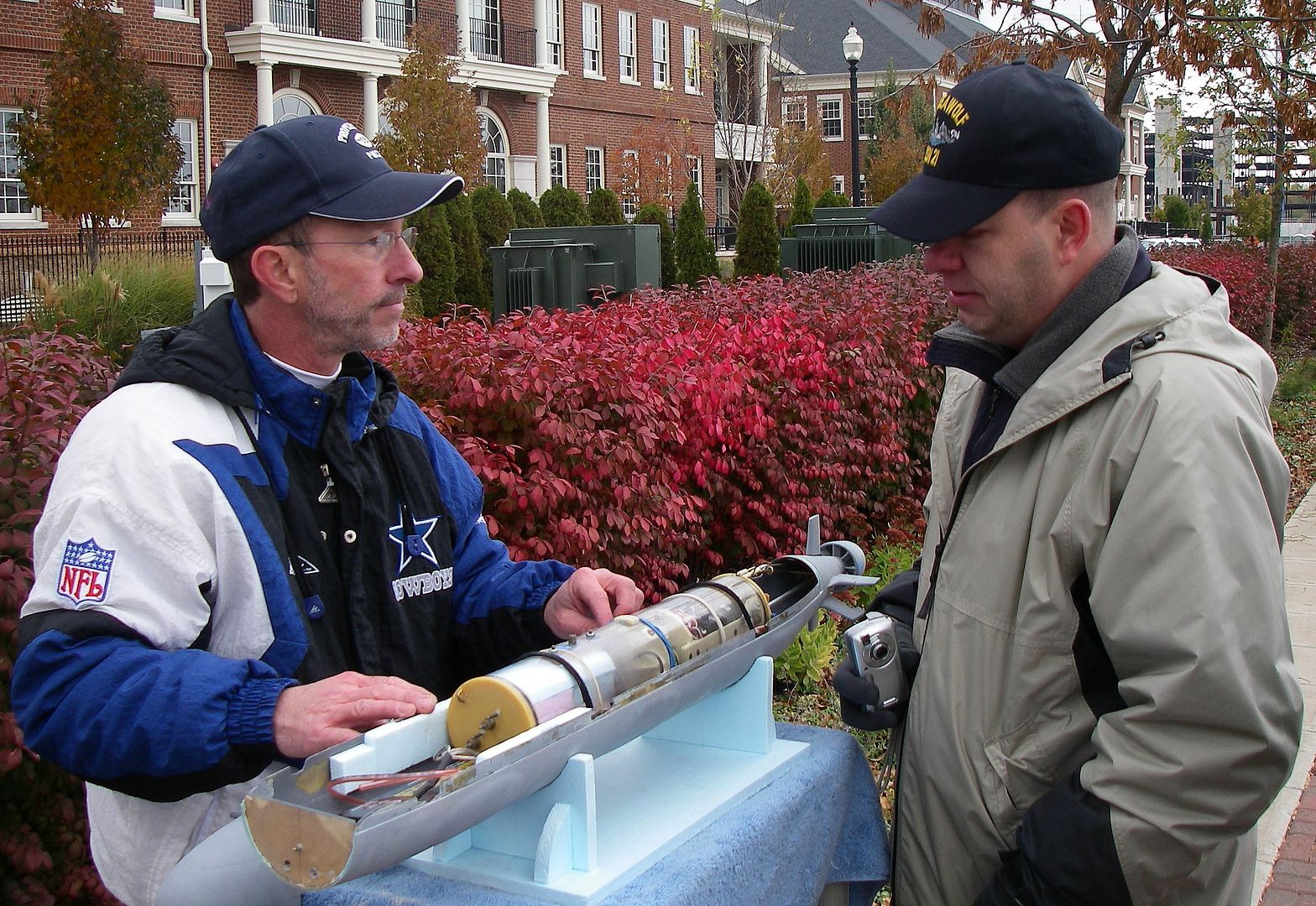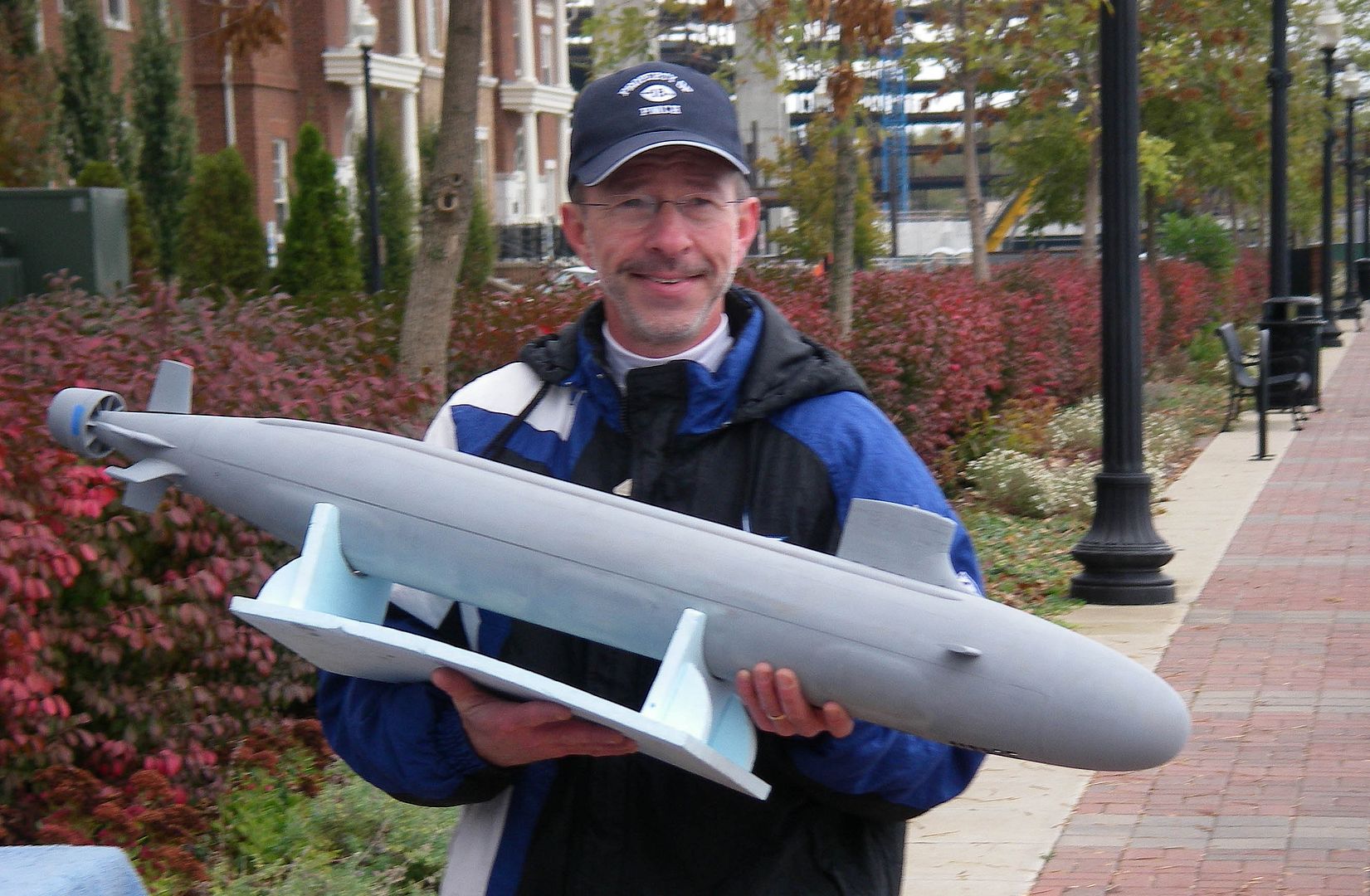 Ace videographer Kerry Addington with his Seawolf.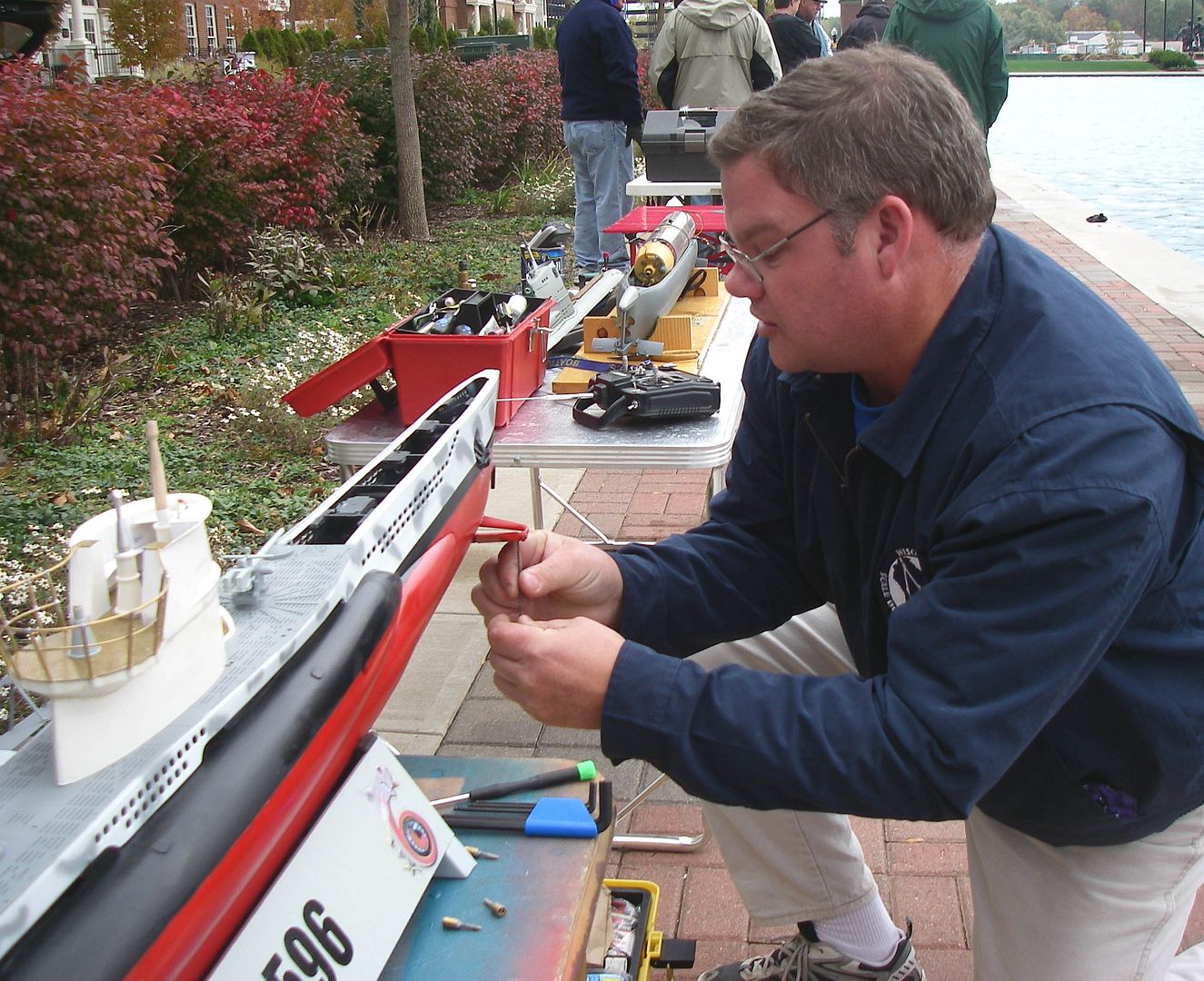 Jim Smith works on his U-boat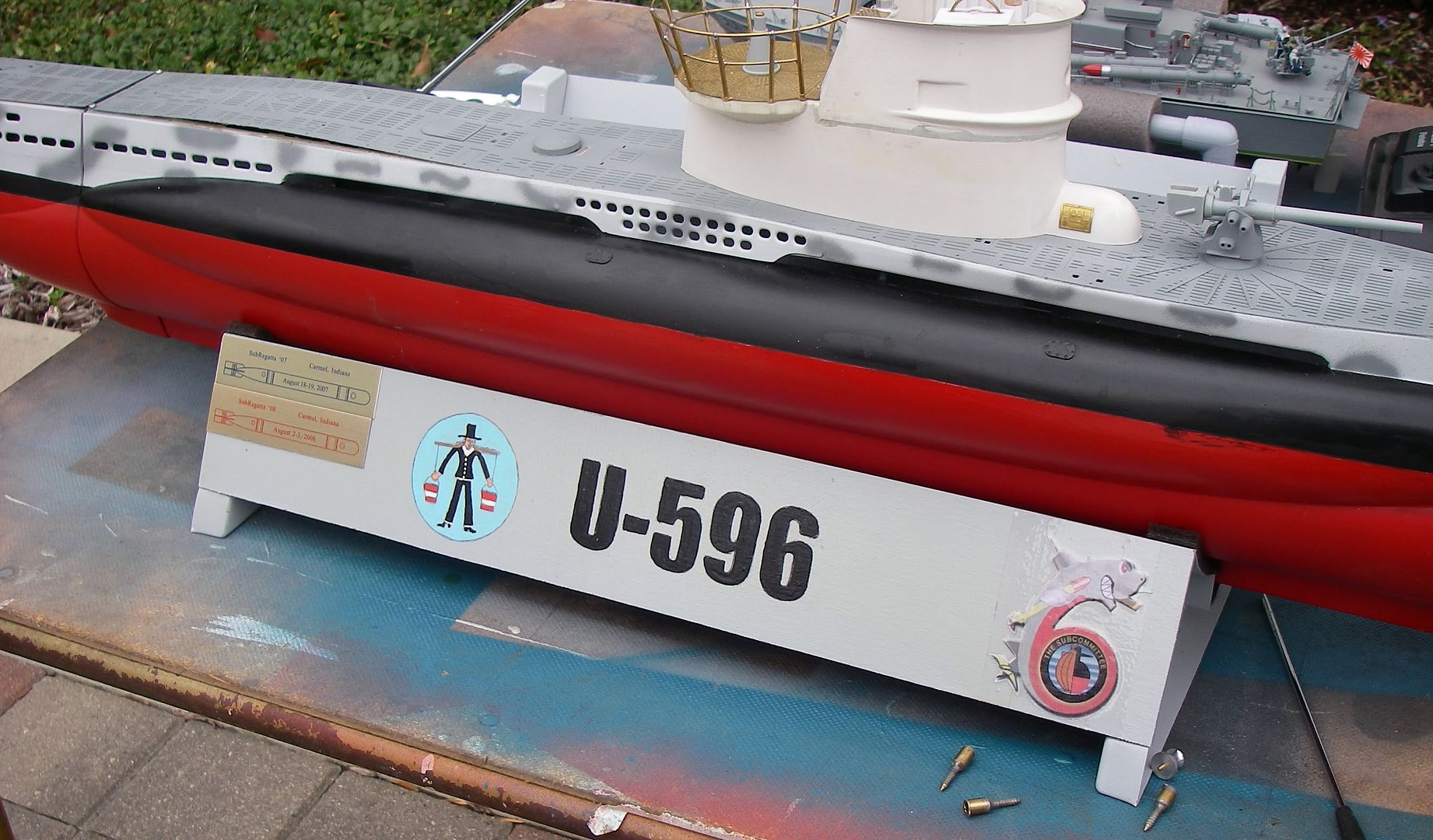 Jim Smith shows his SubRon6 colors!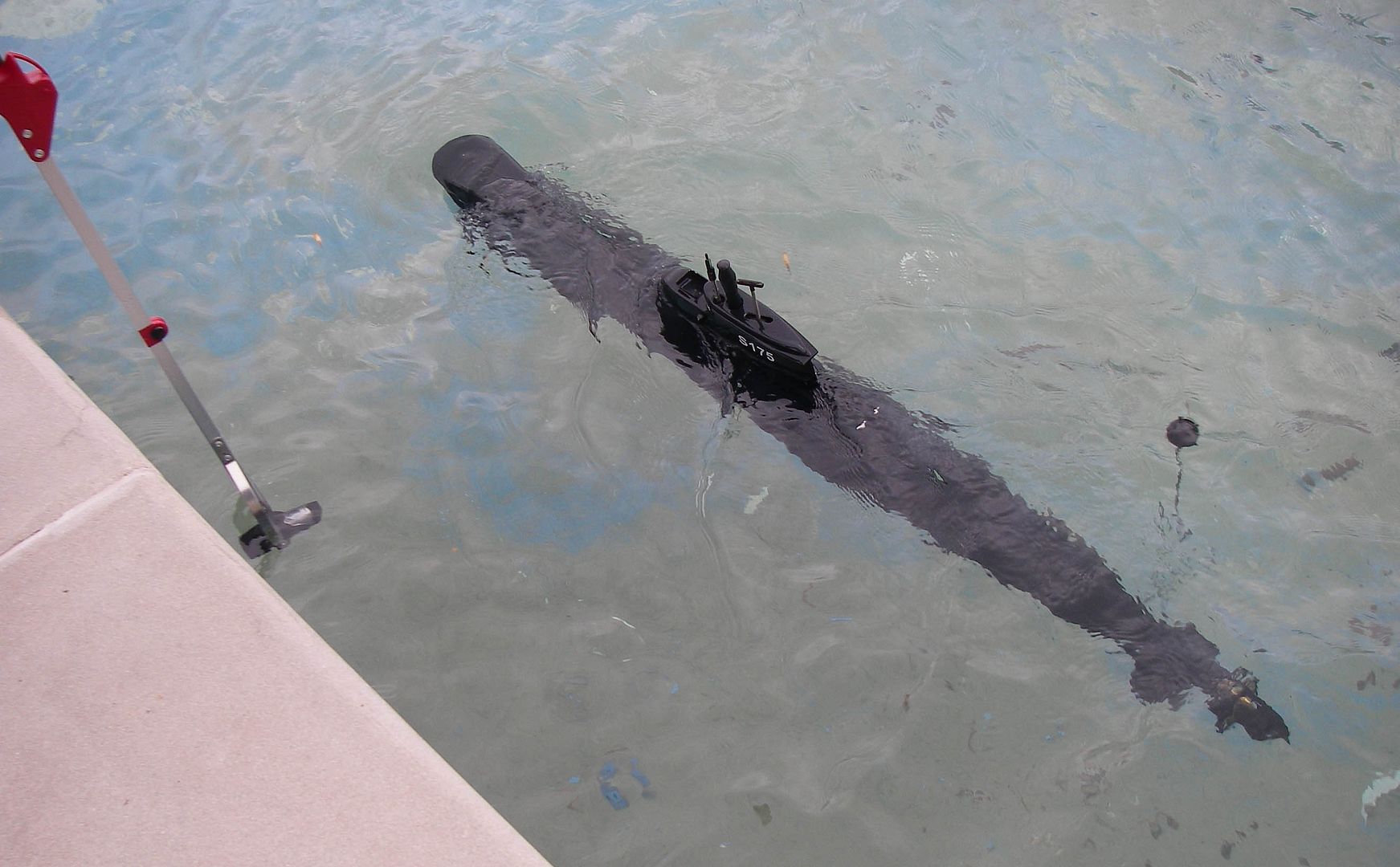 Dave's German U-206 sub. The small device on the left is an Oregon Scientific Action Cam on the end of a gripper pole.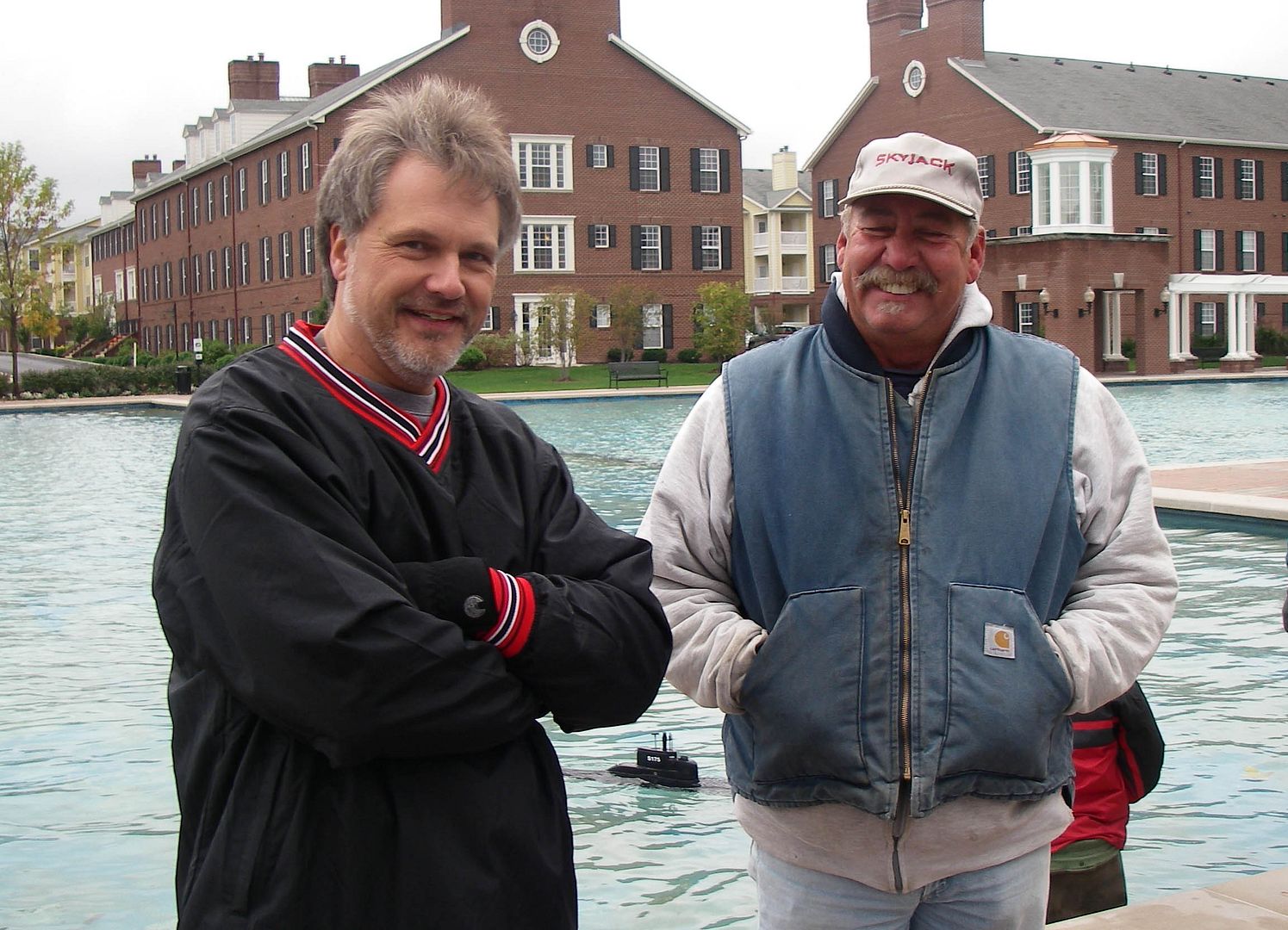 Chris Campbell (L) and Steve Jensen (R).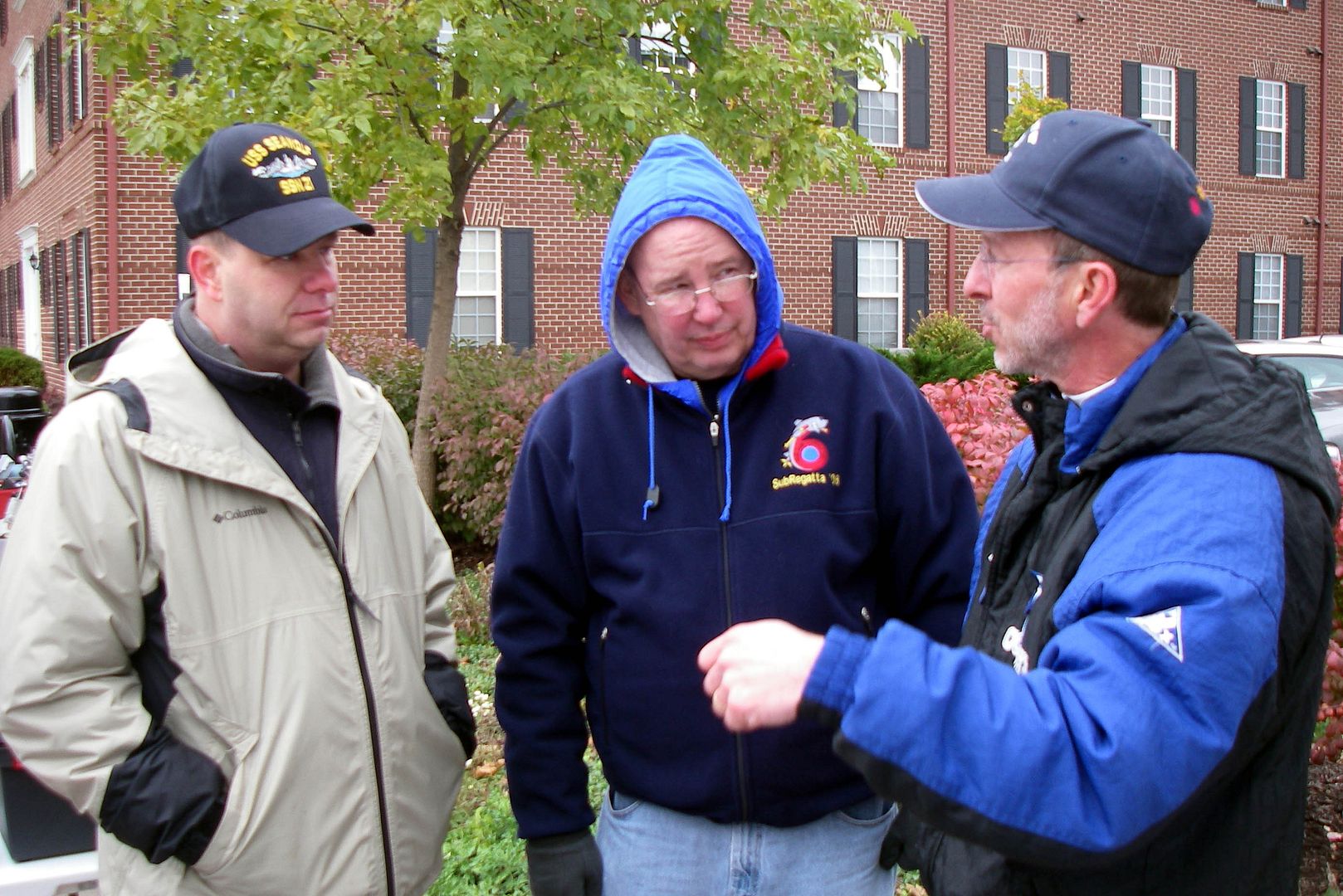 Pete, John and Kerry shootin' the bull about subbin'.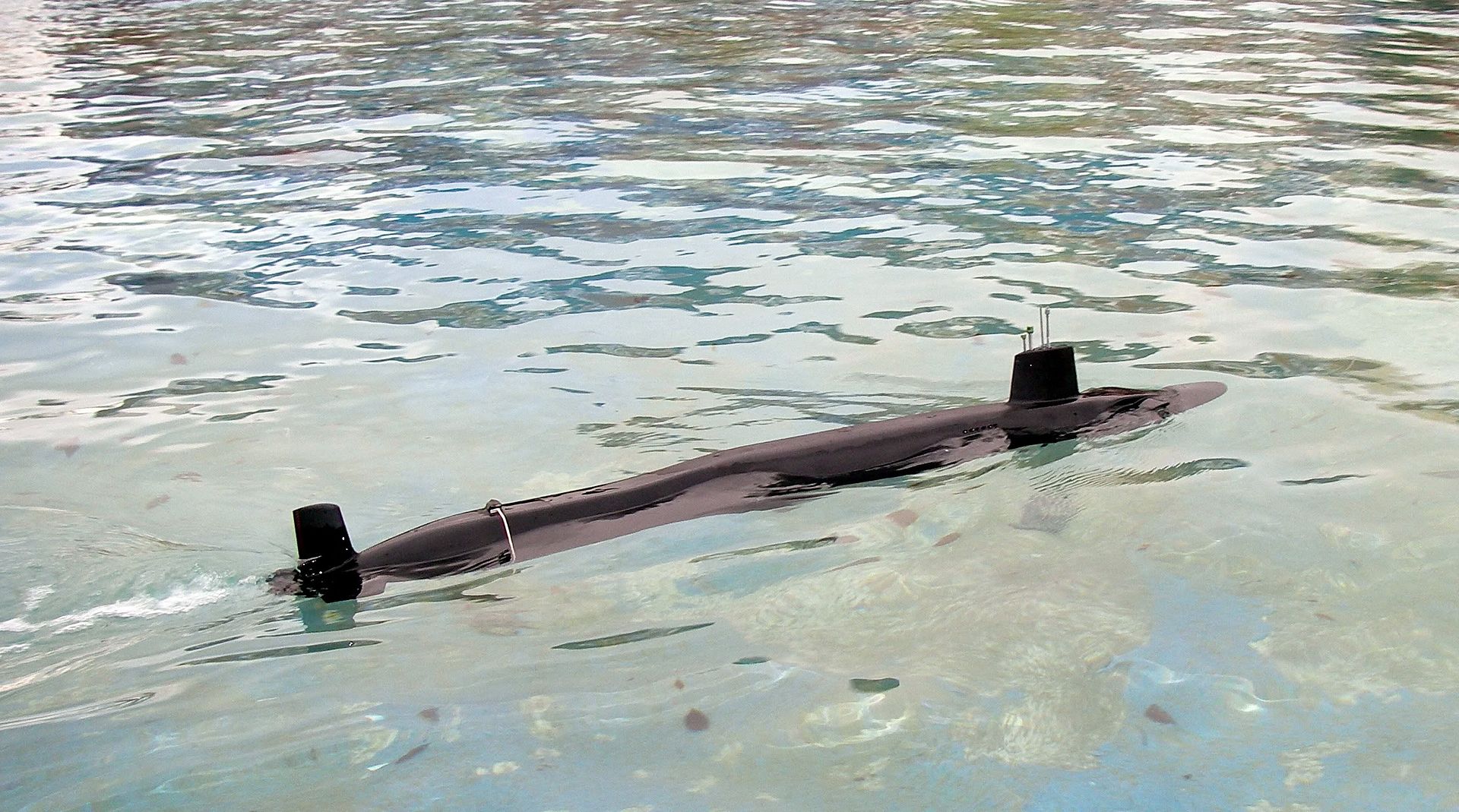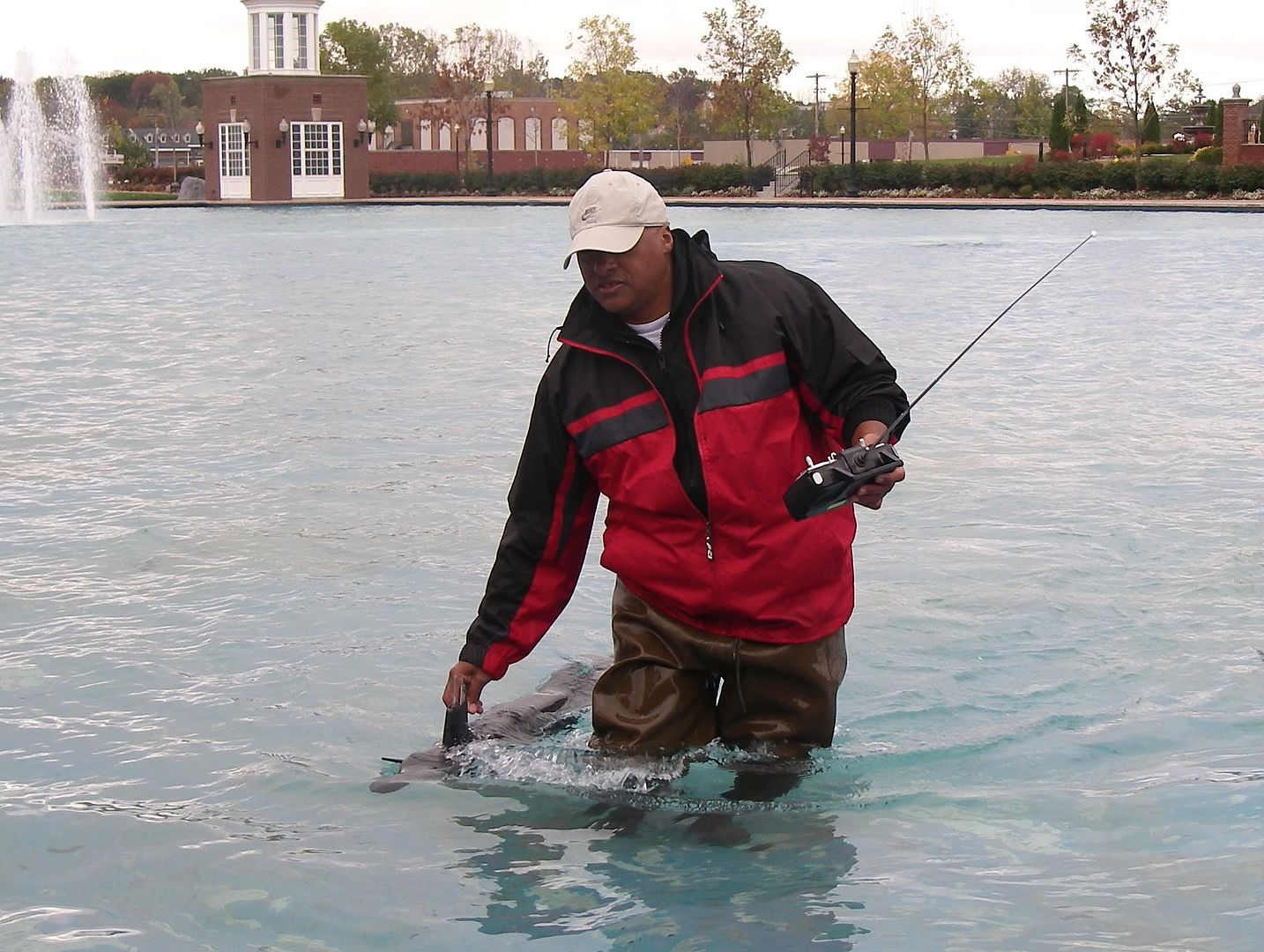 Dave Hampton rescues a member's boat after a suspected ESC failure.