Hello Everyone,
I would like to formally introduce myself. My name is Joel Stadnick and I absolutely love to build things, and lately over the last year and a half or so, those things have been scratch built submarines. I am also the guy who built the HMK USS Permit reviewed in the last SCR by Paul Crozier
My background is a mixed one. I live In Calgary, Alberta, Canada and currently, I supervise the instrumentation technician crew at a natural gas compressor-manufacturing firm where we install and commission all the automation and controls for these units. An interesting note here is that we actually test run some of the same engines that the US navy currently use as auxiliary drivers for their newest attack submarine class. Before getting into this racket though, I have worked at various construction jobs with the majority of them involving cabinet and countertop making. I am married and we have two small boys, and as you can guess, they take quite a bit of my free time, but I like to get out in the shop whenever I can. Hobbies include woodworking, electronics, home theater, and of course, model building.
Getting on to what my purpose is here, I intend to do a build thread highlighting SSN-605 USS Jack done in 1:72 scale based on my Permit class kit that I built over the last year and a half and will utilize many of the same parts used there and modify others, not exactly a true scratch build, as most of the hard work was tackled when doing the Permit from scratch. I will also be offering the Jack as a kit like my 1:72 USS Permit/Thresher sub is. For those interested in reading the full build from the start, it can be found at this link:
http://www.subpirates.com/viewtopic.php?t=2540
I will still update that thread once in awhile, but I think most of what I am going to cover here has already been done over there, plus I would like to make a few new friends over here as well! I definitely invite any questions, comments and constructive criticism that anybody here has to add over the course of the build.
Here's a few pics of the Permit boat and the beginnings of the Jack build: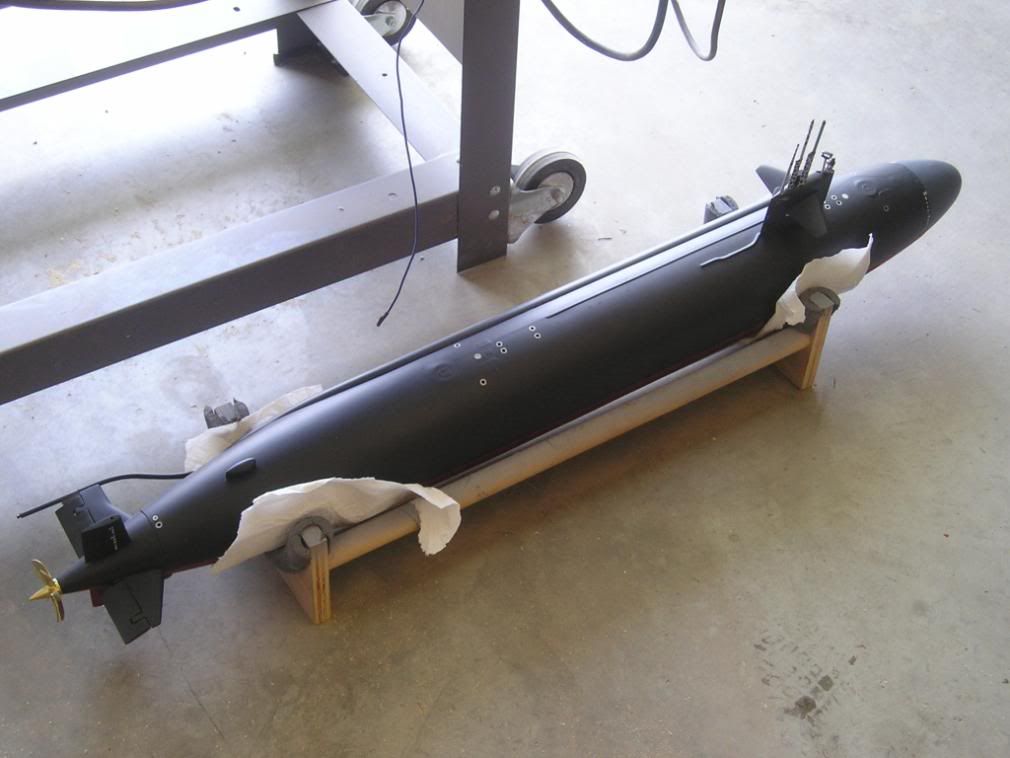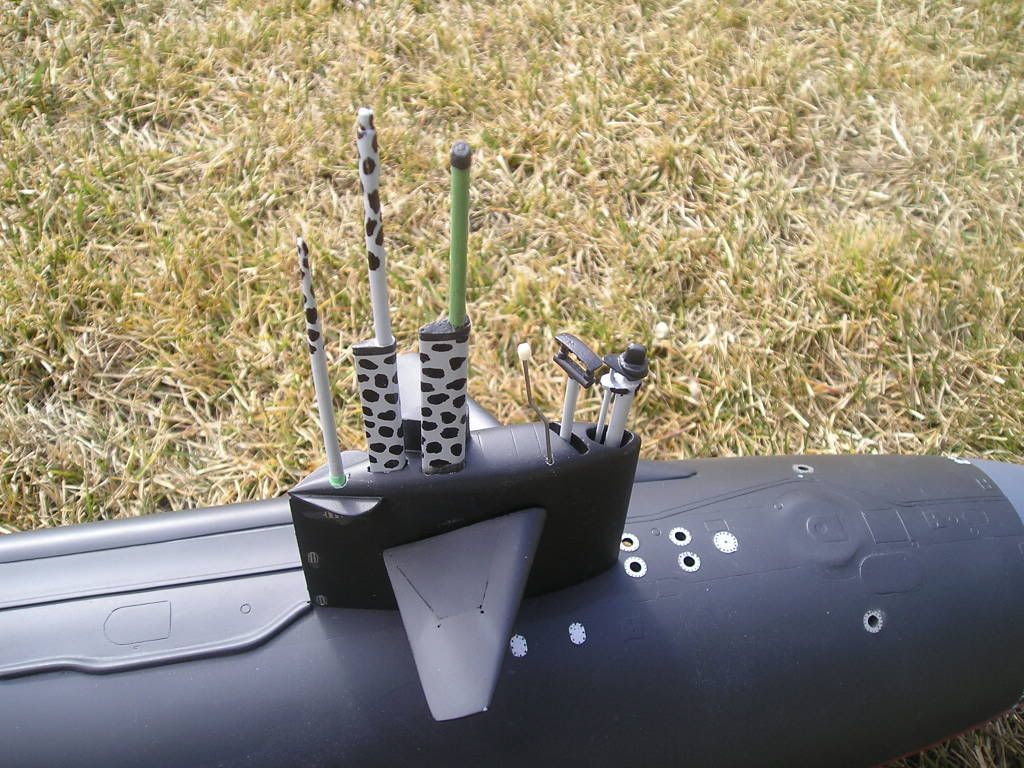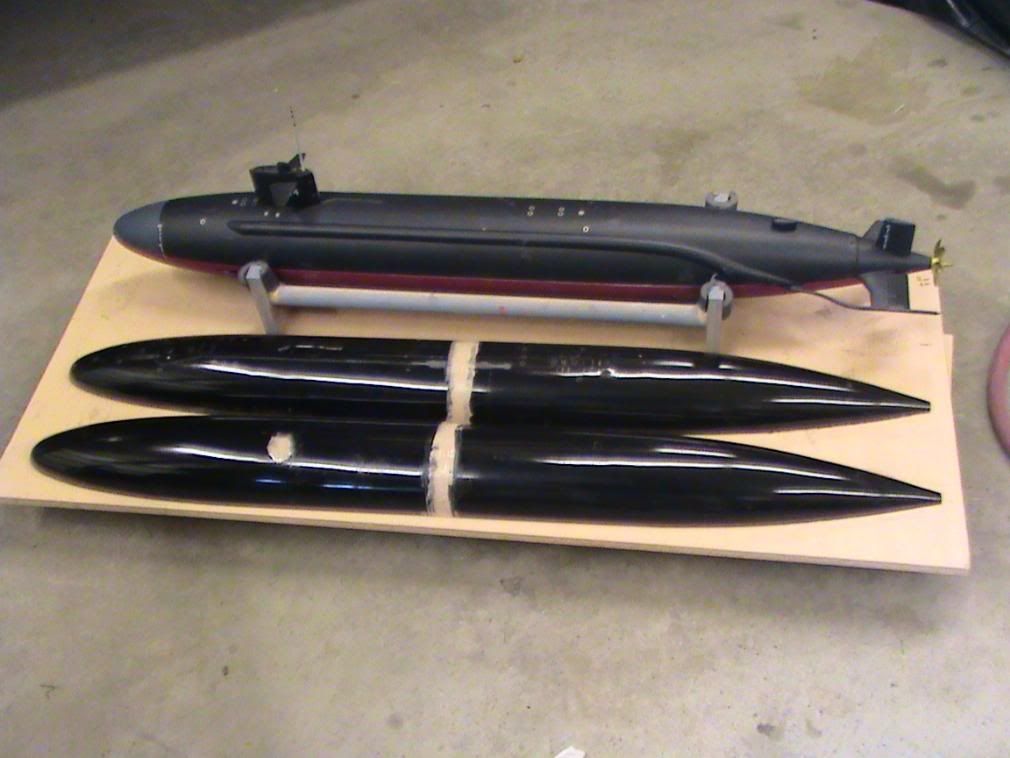 The Jack is part of the Permit class of attack submarines, which were all built in the late 50's and early 60's. It was pretty much a one of a kind boat as it had a very special feature that distinguished it from all other nuclear submarines ever made: It had two propellers that contra rotated on a single shaft. In having this feature the hull was lengthened by 10 extra feet to accommodate the extra machinery that made this system work. The overall length added to a standard Permit was 17' in total. There are conflicting reports as to whether this configuration actually brought any great performance gains, and the fact that this boat was the only one ever built like it probably proves that there weren't, but it sure makes for an interesting and challenging model subject!
To Start, we will begin will the hull transformation from Permit mold to Jack plug mold….
Joel