okay... I finally get to start this Sub I've been yacking about
got my Storm launcher guts the other day... so yesterday I stopped at the LHS picked up a Trumpeter 1/144 Gato 1944 version
some warship gray and sea blue spray paint, adhesives, thin clear plastic and some brass rod and tubing
I'll still have to pick up some material to make the lil water tight box for the electrics, but now it can finally begin!
okay so the start of the build. found out I'm gonna have to go buy a few more things but I got it started
Hey... thats not Sub parts!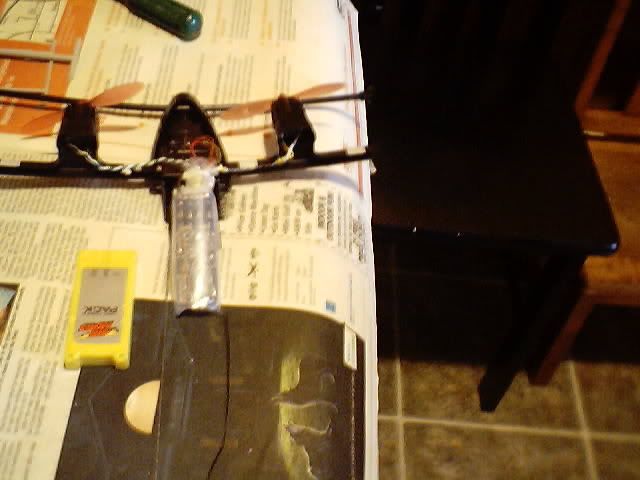 AHA! theres the sub! .. don't mind the tiger stripes.. that's tape holding the 2 hull halves together!
hmmmm now that first picture makes sense... a size comparison before the hull is cut and the fitting can begin! hmmmmm I think it's gonna be just a hair overpowered motor wise... I doubt this thing will ever get over 1/4 throttle!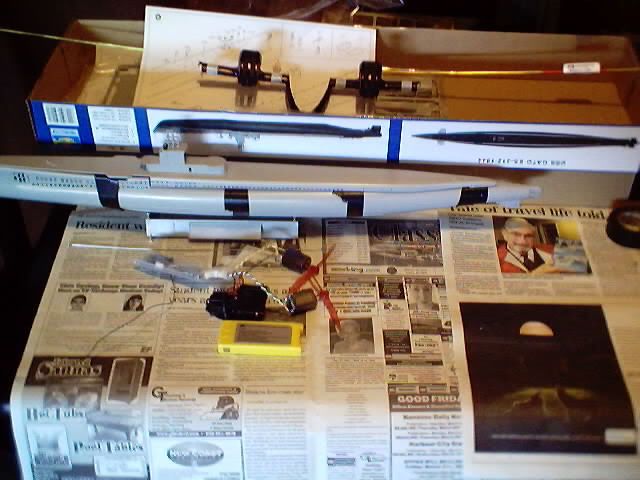 I really like the "stock" split of the top deck .. I need to get a couple mics bits for my dremel including the discs to cut the top off the hull.. once that is marked and cut.. I'll paint and detail the top deck while the hull is getting all the surgery ... weeeeeeeeeeeeeee