Step 84: Bow & Stern upper deck plates.

Time to complete : 3 hours.

Total time to date : 733 hours.
The bow and stern upper deck castings were glued into place. Once dried, some minor sanding was required to flush up the casting with the contour or the hull. Some filler was used to create an invisible transition at the very tip of the bow.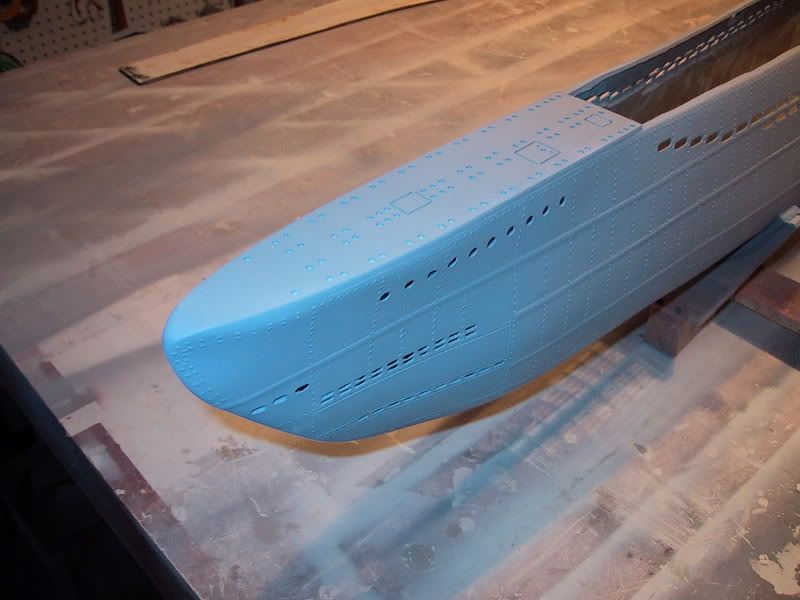 More to come.
Mylo