Friday Night Meet and Greet -
Chris Campbell has made a big score for the Friday Night Meet and Greet!
The hotel was going to charge us an arm and a leg for the use of the room and food this year so Chris pulled some strings and got us free food at the nearby restaurant - The Chipotle Mexican Grill (Chip-oat-lay). Everyone will need to buy their own drinks, sodas, etc (beer and other alcoholic bevs are available) but burritos are free with the coupon we will hand out to SubRegatta attendees (and guests) at the door as you arrive!
Thanks Chris!
~~~ FRIDAY NIGHT MEET AND GREET LOCATION ~~~
Chipotle Mexican Grill - Carmel
1422 Keystone Way
Carmel, IN 46032
317-587-0374 (phone)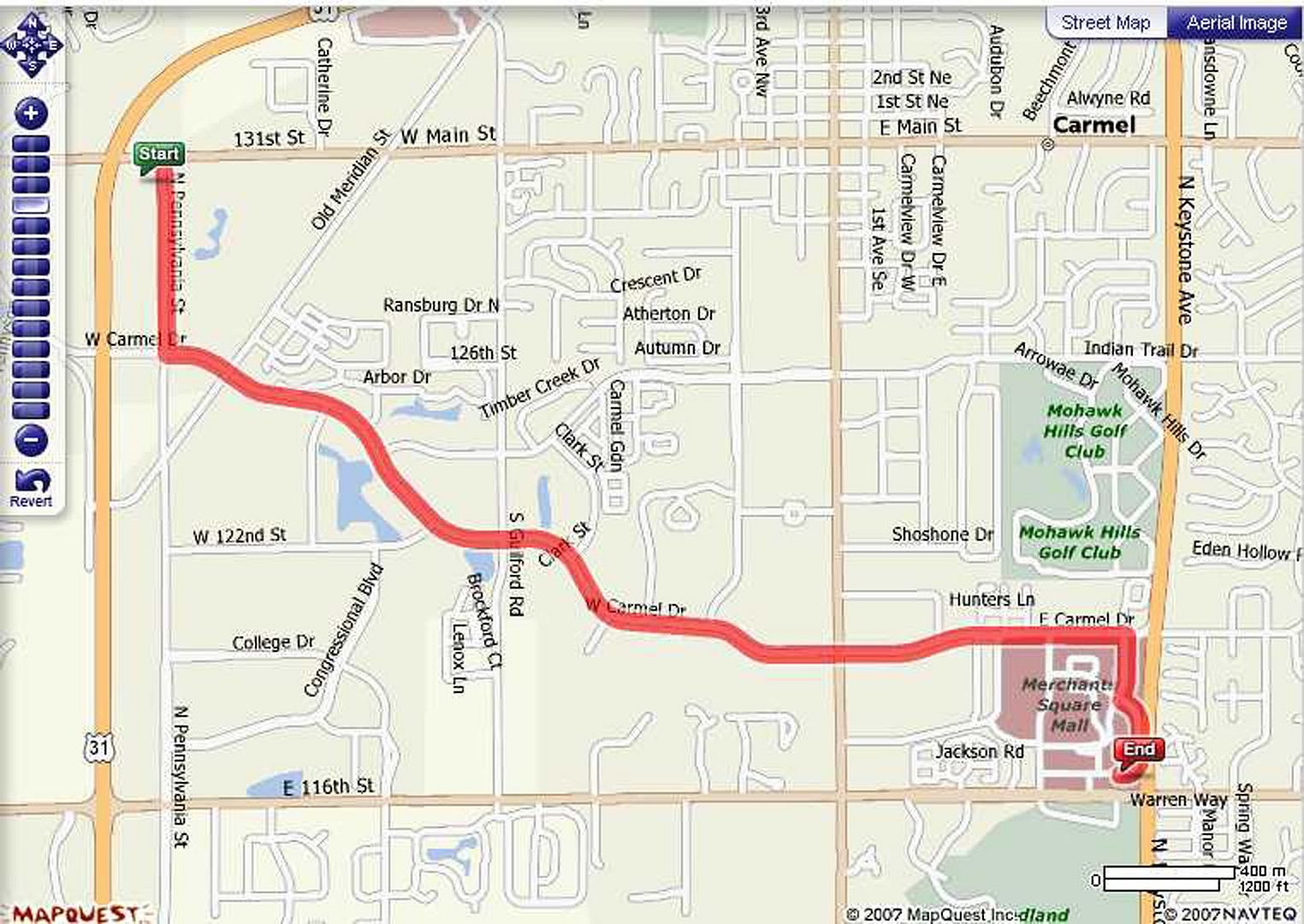 Yes - I know its a fuzzy rendering of the map, but it is just to show you how close to the hotel it is (about 3 miles). You can Mapquest your own map and print it out, or we can give you instructions at the hotel. If you are staying at another hotel, email me (
president@subcommittee.com
) and I will send you the instructions!
For Mapquesting purposes, the Hilton Garden Inn's address is 13090 N. Pennsylvania Street, Carmel, Indiana, United States 46032
++++++++++++++++++++
VERY IMPORTANT!!!
Send us your information!!!
Name badges are required to run boats and check transmitters in and out of the radio impound.
So we have time to prepare your souvenir name badge in advance of the event, please send an email with your name, city, state/country plus your SubRon affiliation (if any) and contact information to:
SubRegatta2007@yahoo.com
no later than August 3, 2007 or "snail mail" to:
John Schagane, 1708 Twain Ridge Drive, Lexington, KY 40514-1841
For tourism information about the Carmel / Indianapolis area, email:
admiralscommander@hotmail.com