Hi guys -
I am pleased to announce that we have set the date and location for SubRegatta 2007. This is just a quick note so you can get your vacation dates set on your calendars.
SubRegatta 2007 will be August 18-19, 2007 in Carmel Indiana. Our base hotel will be the same one (Hilton - Garden Inn) we were at in 2006.
If you didn't go the last couple of years and are curious what it is all about, we have posted a complete copy of the September 2006 SubCommittee
REPORT
that has a SubRegatta 2006 write-up at
http://www.subcommittee.com/scr
.
Please pass the link along to any "fallen" SC members you know so they can see what they are missing with the new look for the SCR!!!
Our man on the ground in Indianapolis, Chris Campbell, will be following up this message with all the details.
Best regards,
Tim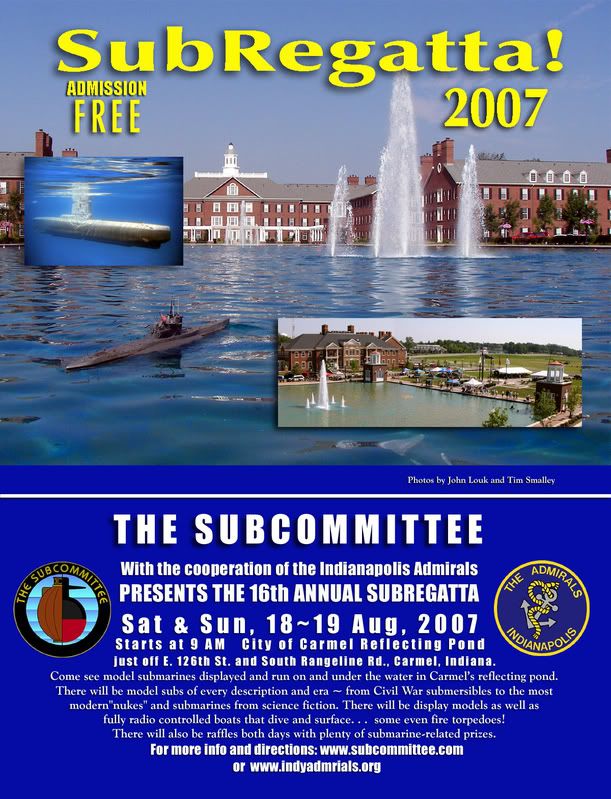 ##