Well, they say the devil is in the details and it proved true at Sun N Fun 2006.

In the past, we have faithfully checked the running site a week or two prior to the event. However, I failed to follow up on that this year. As a result, we got to the river on Friday afternoon and the water was so low, and so overgrown with algae, that it was unusable. We searched for an alternate site but as the Austin area is under drought conditions, all the other places we found were either too shallow, too brackish, or taken.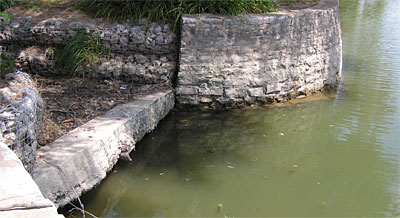 However, we did have a successful meet. We stayed put in the conference room at the Holiday Inn Express and worked on member's projects. Skippers ran the smaller boats in the swimming pool.

The time spent hanging out and discussing build techniques and electronics was wonderful. Plus, Don Baker and Gorden Gregson, two members who do not have running boats, made significant progress on their first projects. By all accounts they seemed fired up and ready to get their boats finished and in the water.

Turnout was good. We even recruited a new SC member: a fellow who had found us on the web and drove up from Houston to check us out!

All in all, it was not what we expected but proved to be an unusually beneficial weekend for the SubRon.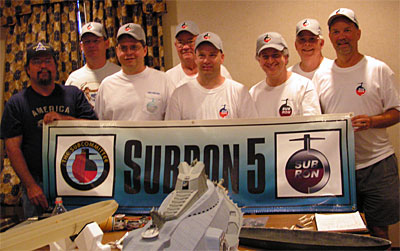 Edited By PaulC on 1156176208