Guys,

In preparation for SubRegatta and Sun N Fun I've put my SSNs into the yard and overhauled their shared reactor.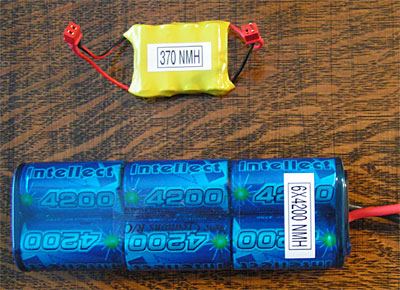 The WTC now runs on a 6 cell 4200 mah NiMH pack. My 1500 mah NiCads are now relegated to emergency propulsion. Can you say run-time upgrade?

The smaller pack is a custom NiMH pack consisting of 3 cells for the new sail mounted LED running lights on my LA and 1 cell for the rudder mounted incandescent stern light.

The officer in charge of this overhaul was Gail Phillips. He took me out to the New Creations R/C yard in Willis, TX where the packs were custom made while we waited.

Thanks, Gail!