Just picked this up at my friendly local hobbyshop, apparently it only arrived a couple of days back.

Anyway thought you guys might be interested to see what's inside: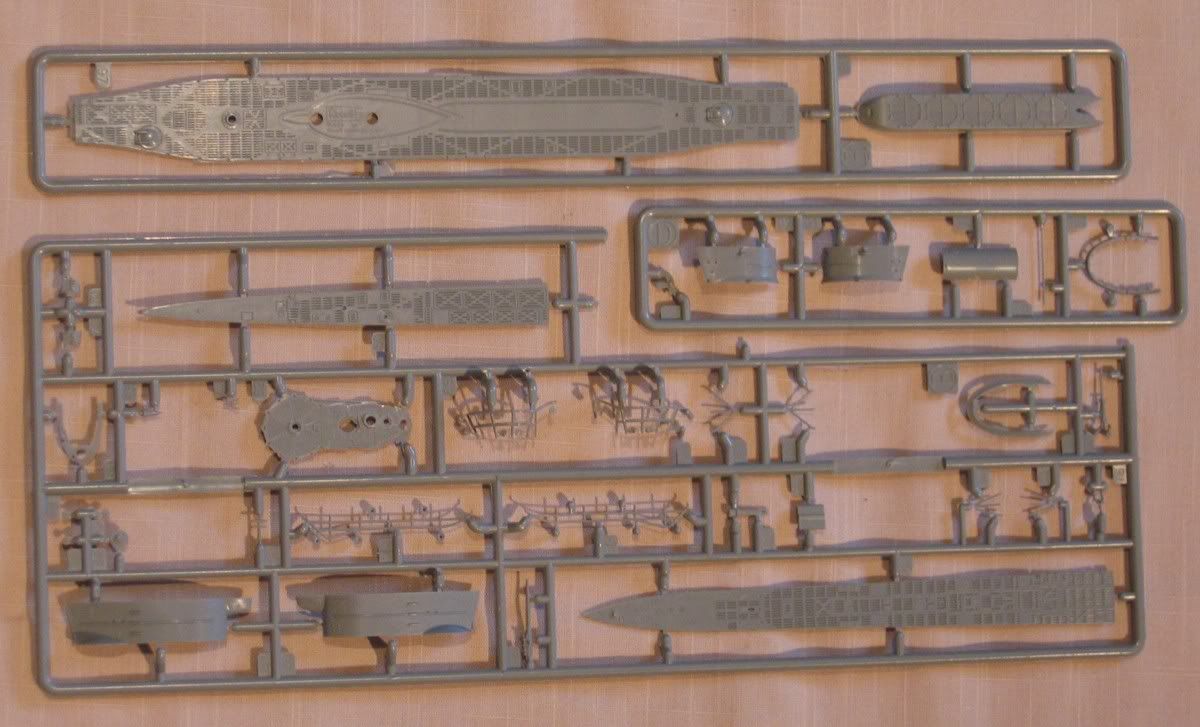 Apoligies for the quality of the pics, if anyone is especially interested I can take some more detailed shots tomorrow.

Overall the kits looks very nice and should hopefully go together nicely. Instructions are very well done, particularly painting wise as they allow for several different boats in a variety of schemes.

Now the VIID MineLayer is a comparatively unsual choice for Revell to choose IMHO, considering only half a dozen were ever completed. However it looks like they are leaving the option open to release an earlier VIIC model because they have removed part of the sprue (though it appears on the instructions as a part not to be used) containing a shorter mid deck section, bearing in mind the VIIDs were essentially stretched VIICs, though therefore a new hull ,amongst other details, would be required also.