Guys,

We're trying to put together an order for "official" SubRon 5 ball caps in time for SubRegatta 06 and Sun N Fun.

Jeff has a vendor who made the EXTREMELY NICE cap he's sporting in the image below: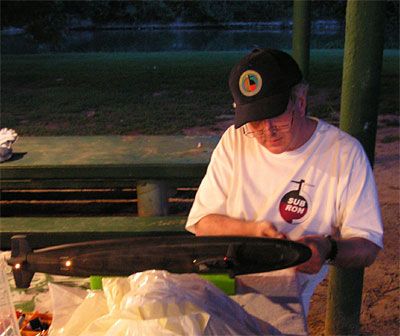 It is a top quality embroidered product built to last. If you wear ballcaps you know the difference. Jeff even had his name embroidered across the back in yellow cursive (which I really like too). I'll work on posting a better image.

Who will want one? The bigger the order the better the price.