Hey there - long time SubCommittee member Gary Phillips from my neck of the woods is trying to sell two sub kits as a favor to an elderly gent in our area who bought them new but is no longer able to work on subs due to failing health. Here is what he sent me - - -
+++++++++++++++++++++++++
Hi Tim -
I went to Leon's house and have his sub stuff. I told him I would try to find someone to buy them for him. This is what he was able to find. He has two complete (unstarted) kits.
Sub kit #1.
Sub-Tech Albacore.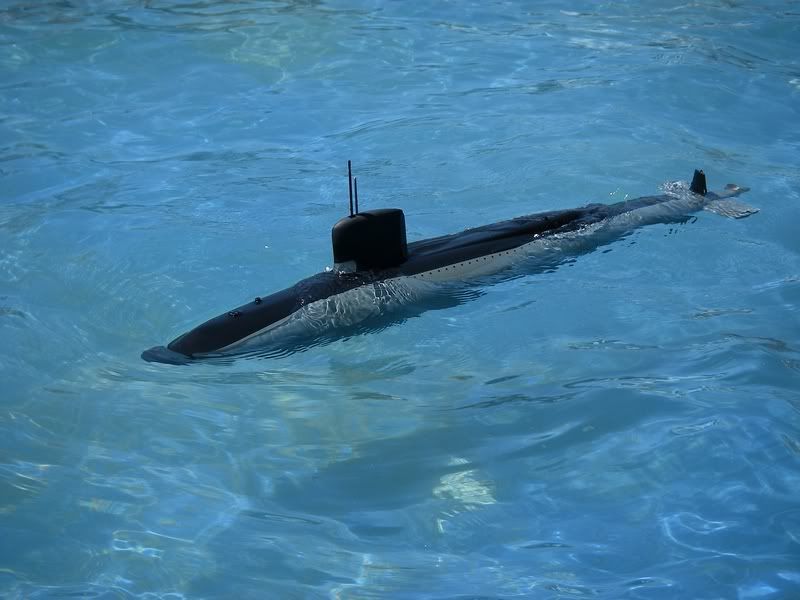 I went on their web site, and he has the basic package plus the APC-4 Auto Leveller. Everything you need to get going.
Using the last exchange rate I had two weeks ago (for Mtroniks speed controllers) less the VAT tax, today's retail should be appox. $497.00 plus shipping.
2. Sub Kit #2 Krick U-Boat from Hobby Lobby.
This is the 44" 1:60 scale ABS hull and polystyrene parts. Which can be either a scale kit or made into a diving sub. He paid $239.00 which is their retail price. Plus shipping.
For a total new value of $736.00 plus shipping
He wants a total of $500.00 for both kits.
Basicly you get the Krick for free by buying the Albacore at regular price.
He does not want to split them up because he could then be stuck with one or the other.
Both boxes were open but I feel that all the parts are there.
Do you know anyone who could be interested in these kits or are do you have any interest? If not any suggestion on where I could post them as for sale.
Gary P
++++++++++++++++++++
If you are interested, contact Gary directly (he does not check here very often so don't leave a message asking for info or photos) His email is gphillips1958 <at sign> msn.com

See you at the SubRegatta!

Tim