I've almost completed the Lionfish project I've been working on. I've used the Revell kit to render the
USS Grouper
, SS-214, as she appeared in July 1945.
One of the subassemblies I had to scratch build was a 5"/25 Cal. Wet Submarine Gun in 1/181 scale as the
Grouper
had one mounted forward of her fairwater. I had to reverse engineer the gun from photographs and a few overall drawings in order to create a set of scale drawings that I could build from. I wound up with 23 sheets of 8 1/2" x 11" quadril pad drawings. The gun is an assembly of 172 individual parts, mostly plastic but a few brass.
One thing I've noticed is that photographing this close in on a subject almost shows the paint molecules! So, keep in mind that the finished product looks cleaner when viewed by a Mk. 1, Mod. 0 Eyeball.
Comments are appreciated.
Port Side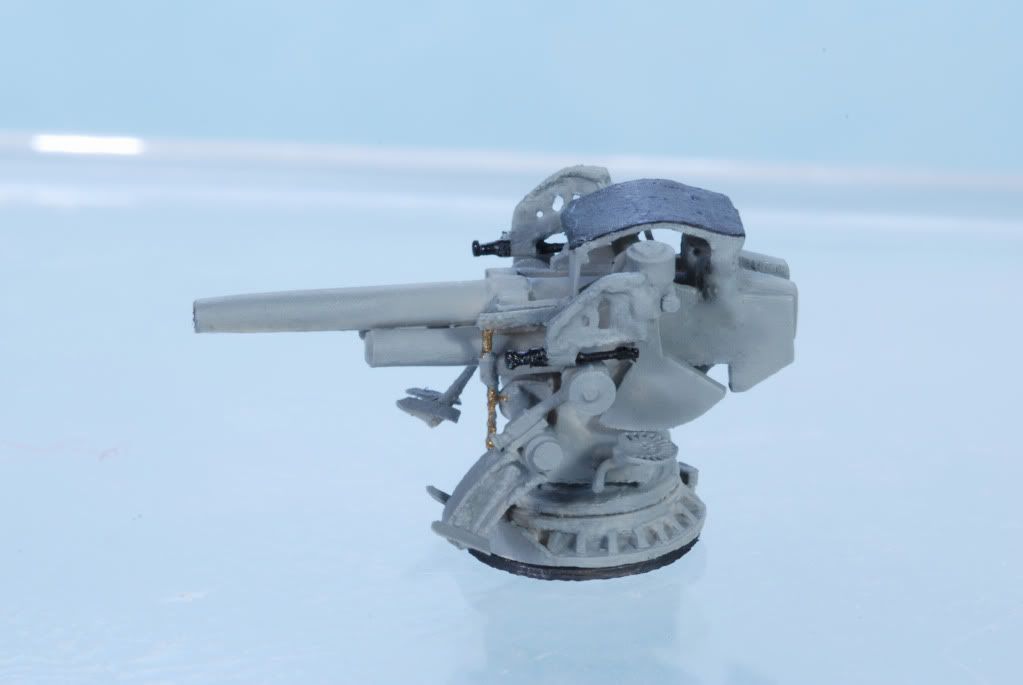 Front
Rear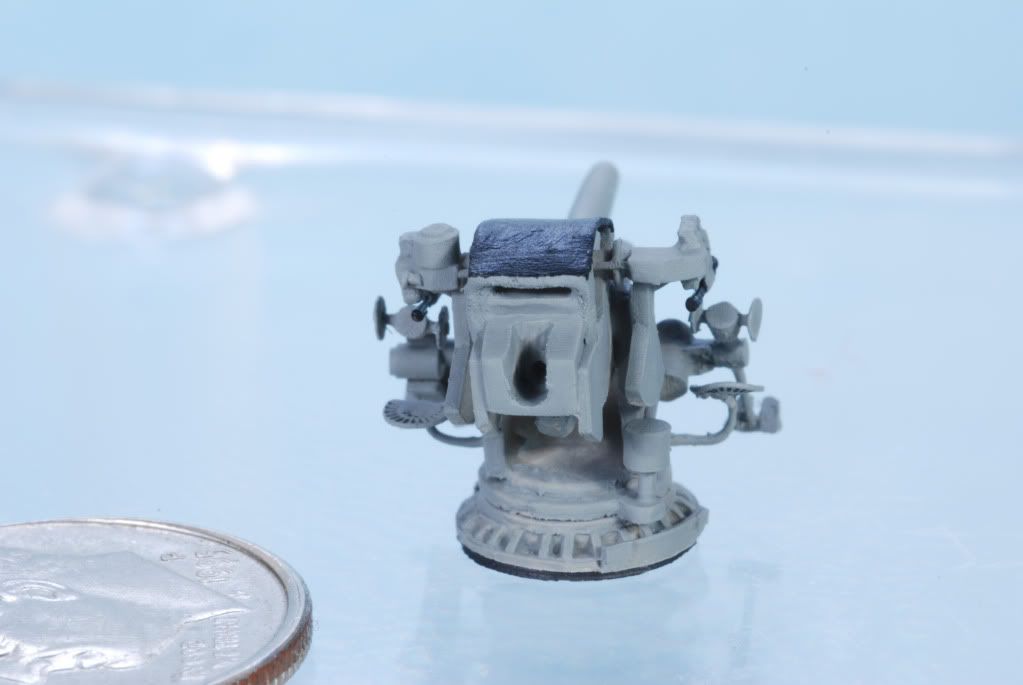 Example Drawing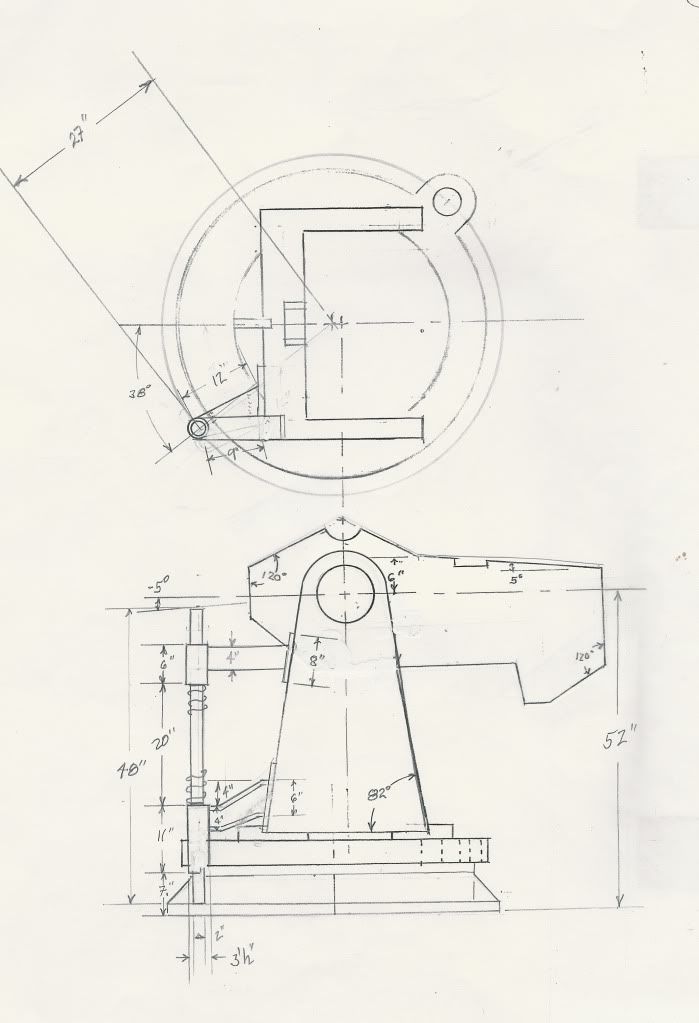 Subassemblies