Well after fussing all week with the sanding and filling,I finally got a fit and finish I was happy with.
As per Daved's gato I to decided to install .020 wire instead of the kit supplied thread. Drilled out the stantions while on the tree, cut them free and then attached them to the conning tower, threded the wire through all of them and into the front of the conning tower than applied ca at all joints. Turns out great and really strong. Incidently this wire came from a pull-pull assembly from a rc airplane.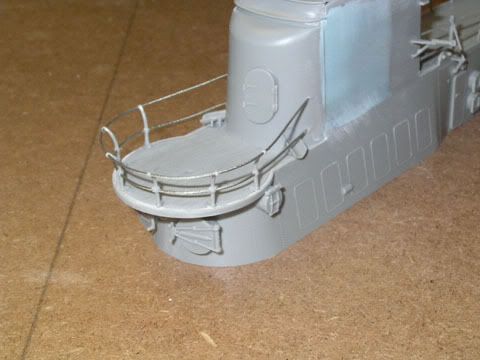 Installation of the servos,pushrods speed control ,apc,failsafe etc.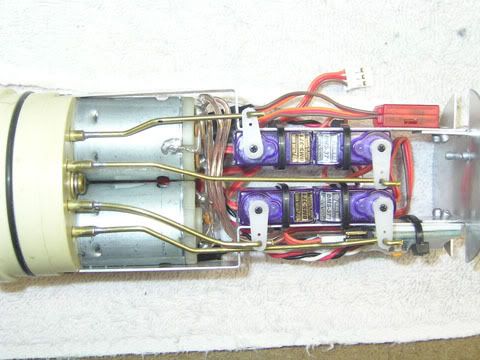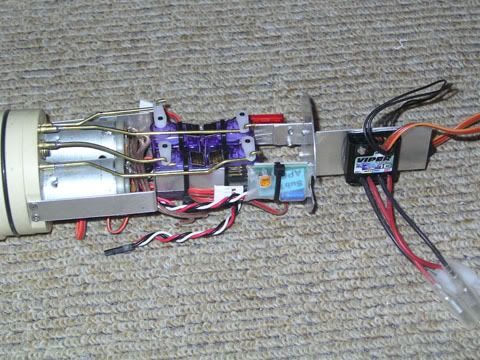 Rear prop gaurds installed.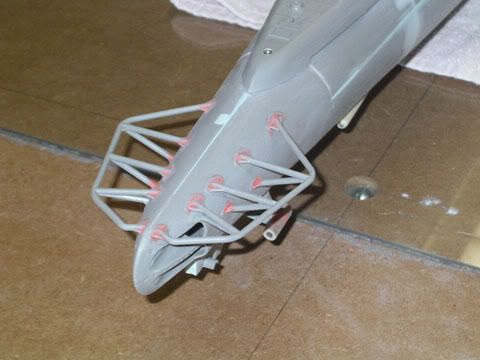 Finally able to shoot the primer. and Its actually starting to look like a boat.