Posting some images of my latest build. The main problem with my previous boat was trying to get the wtc together once inside the hull,I would compare it with a one arm man wrestling a 40 lb catfish. And of course during the build the wtc gets taken apart just a few times.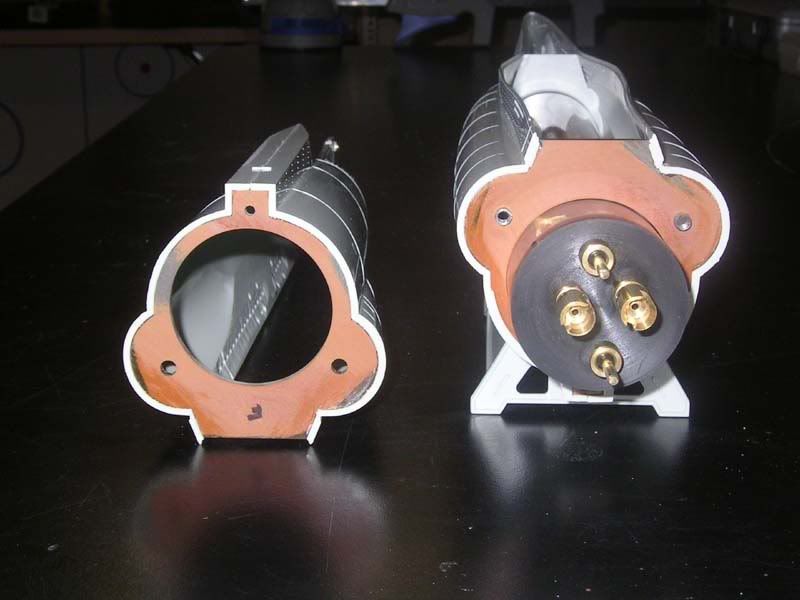 Hull was cut at the rear bulkhead with a zona saw using the weld line as a guide. then new bulkheads that were made and drilled together to establish a good fit and location were glued into the hull parts.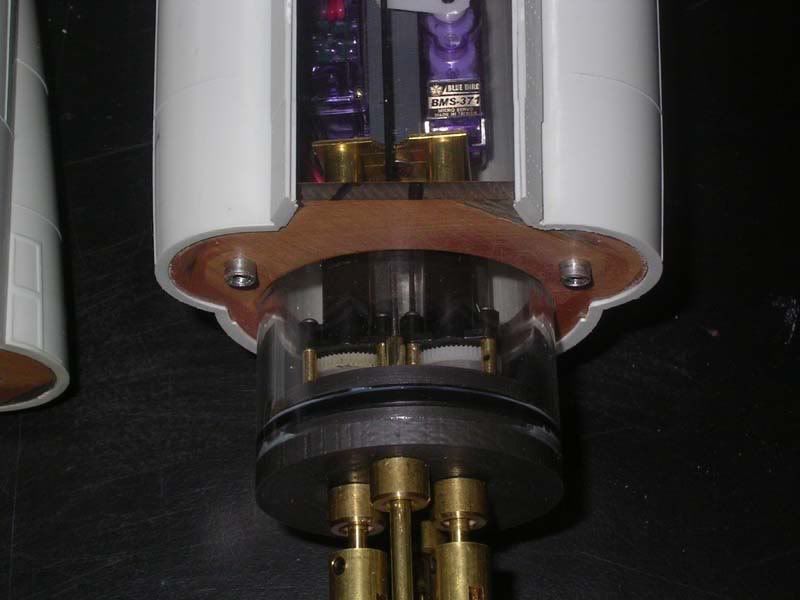 6-32 Flange nuts and one 1/8 rod are used to align and secure the two parts together,using an extra long hex wrench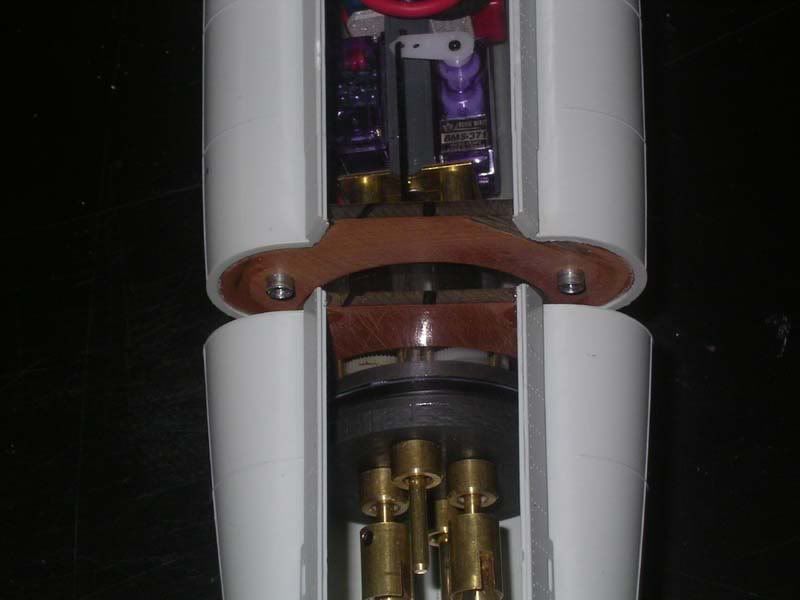 Assembly as follows.
1.wtc slides into front of hull
2. back hull in aligned and placed over wtc
3. screws are secured
4. drive shafts are put in place and wtc is slide back approx . 3/8" to engage shafts
5.wtc lock is screwed to front bulkhead
6.pushrods are fixed onto servo shafts. and no more trying to get the wtc and o-rings together inside the hull.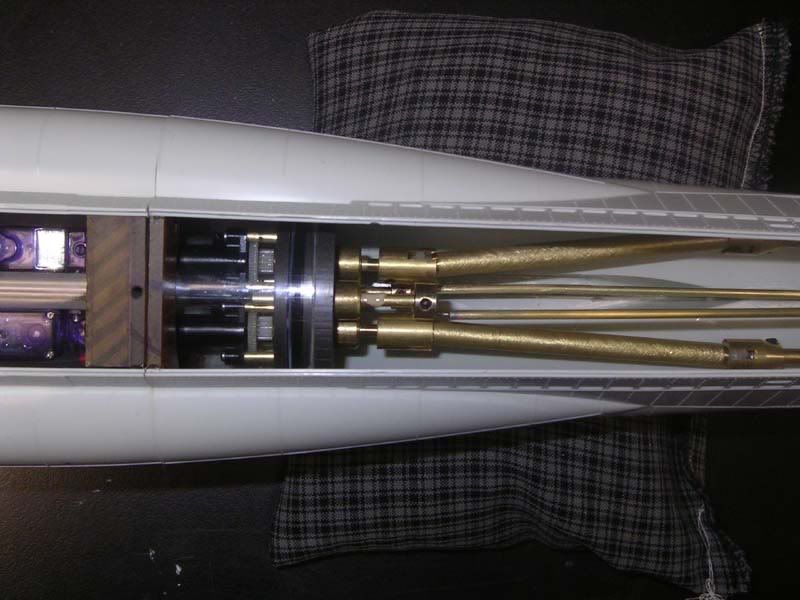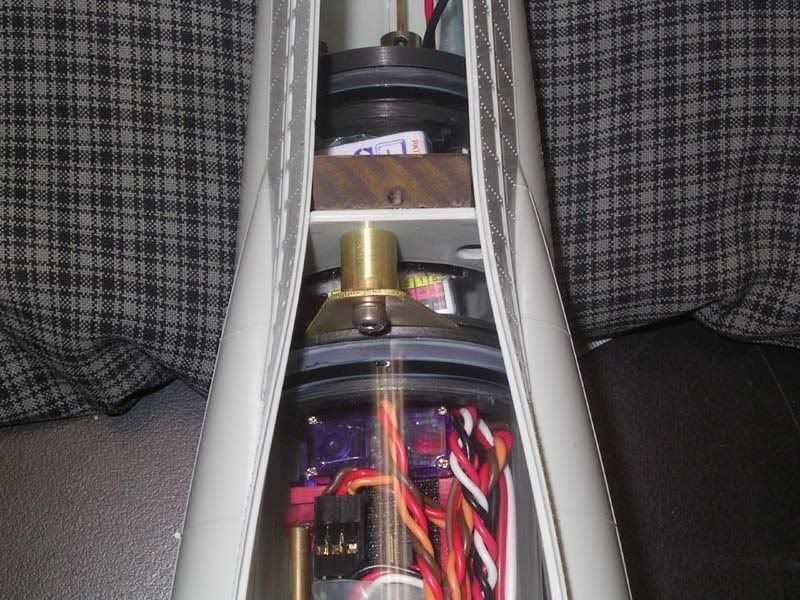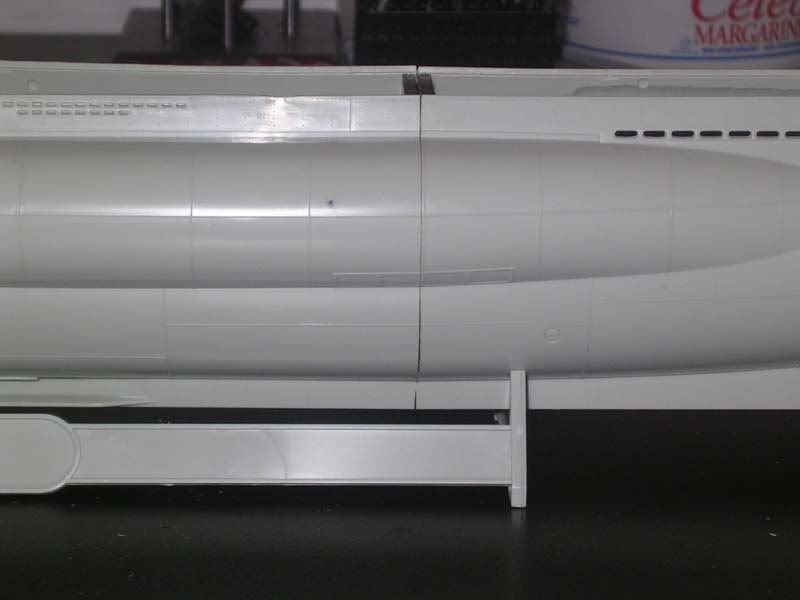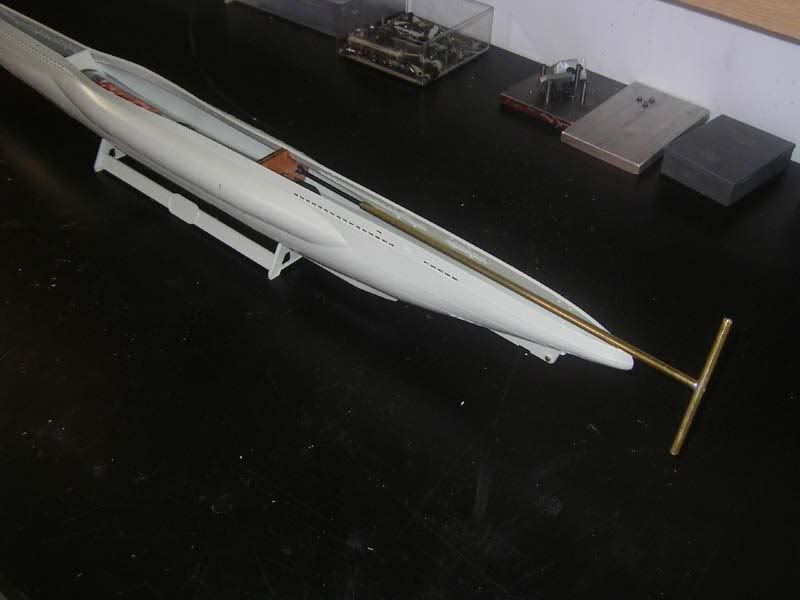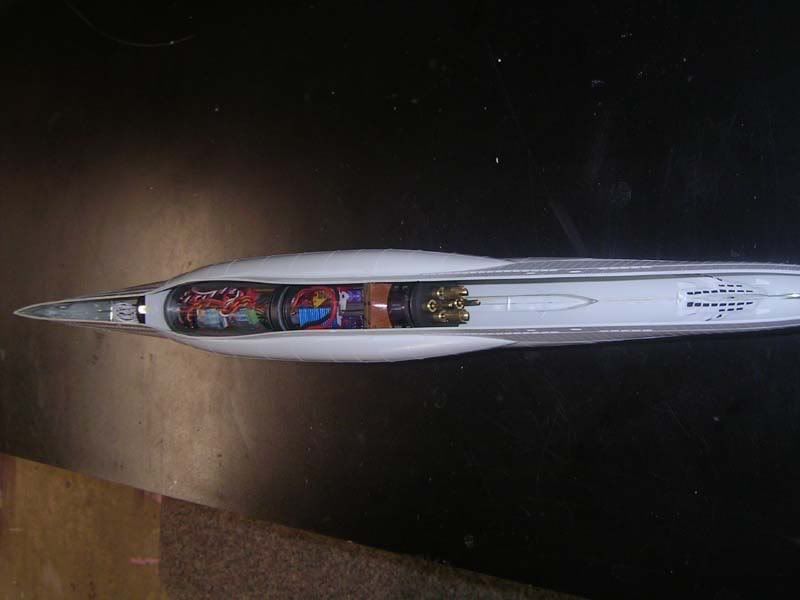 This provides a strong secure joint that is not easily seen allowing for about a 3 minute removal of the wtc.
More on the build to follow at a latter date. Regards Kent.