Greetings Everyone!
Back in November, I was looking a t my options for building a model of USS Greenling (SSN-614) for a friend who served on her in the early 70's, and bought the OKB Grigorov 1/700 scale USS Thresher class kit.
As it turns out, I was provided some excellent plans of Permit and decided to design a 1/144 scale Greenling in AutoCad and have it 3-D printed, and that has been quite an adventure. It's a long story, but I ended up designing 2 versions of Greenling, one without any detailing, and one with a lot of detailing. When I first started dabbling with the plans in AutoCad a buddy of mine, who has access to a 3-D printer told me he could print it for me and the adventure began. Although he had the detailed parts, the model without the detailing was printed. I was bummed at first, but since even the non-detailed model was way ahead of where I thought I would be in November, I got over it and had a great time building her with the advice and support of Tom D., Tom, Scott and others. To see the full story go to my build log at:
viewtopic.php?f=35&t=11272
The first model is currently completed and awaiting her final berth, which is being built by another friend, who is a master wood worker. I just wanted to borrow his table saw and perhaps have him help me, but he said that he would make it for me. I am also having plaques made for the base, but due to a family trip to Alaska by the family owned Sooner Trophies who is making them, the base won't be ready until the first of August.
So, with the first model in limbo, and the second one being slowly printed (another long story that I won't go into) I decided to build the little OKB Grigorov kit.
I first attached the two sail planes and gave her two coats of Dupli-Color Red Oxide primer on Thursday morning. Then I masked the lower half off…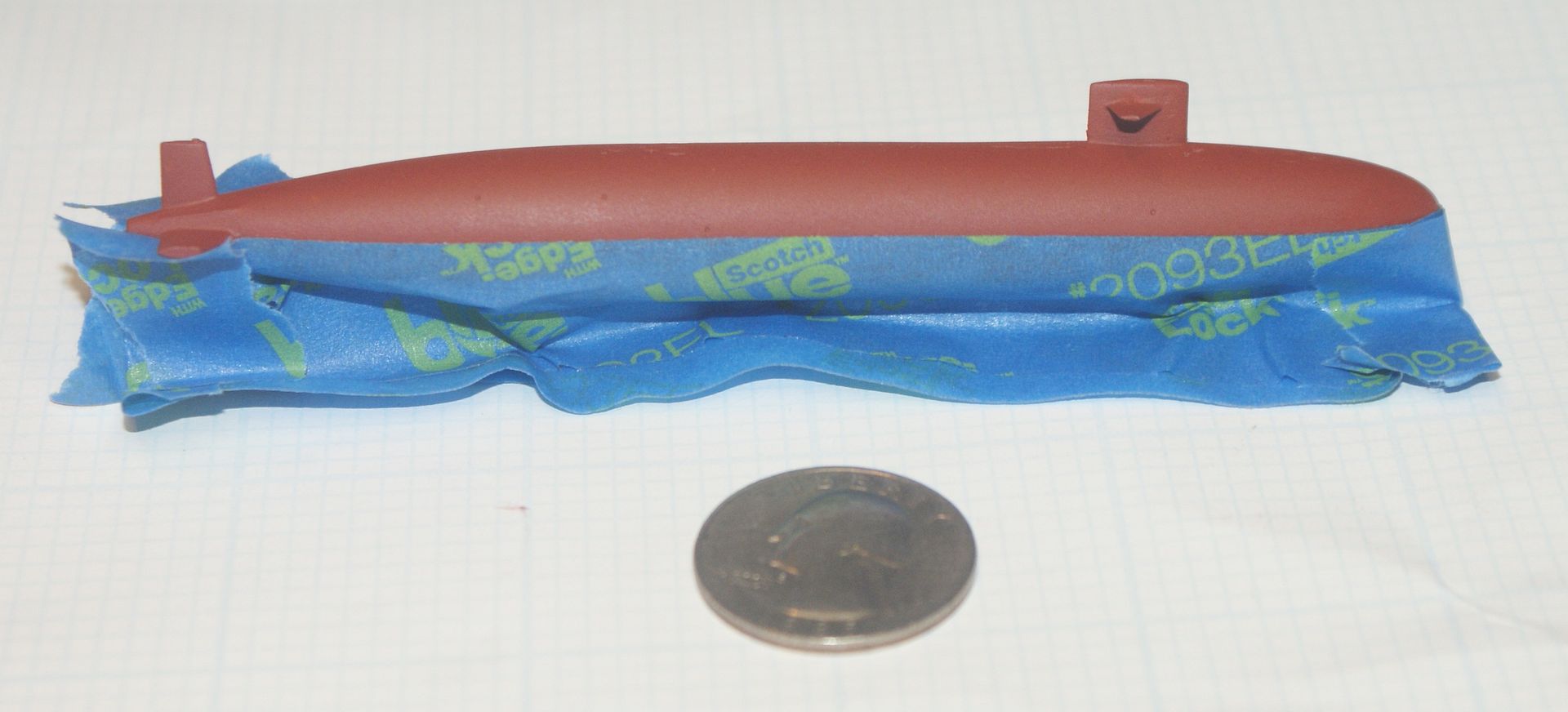 …And gave her two coats of Rust-Oleum Flat Black enamel.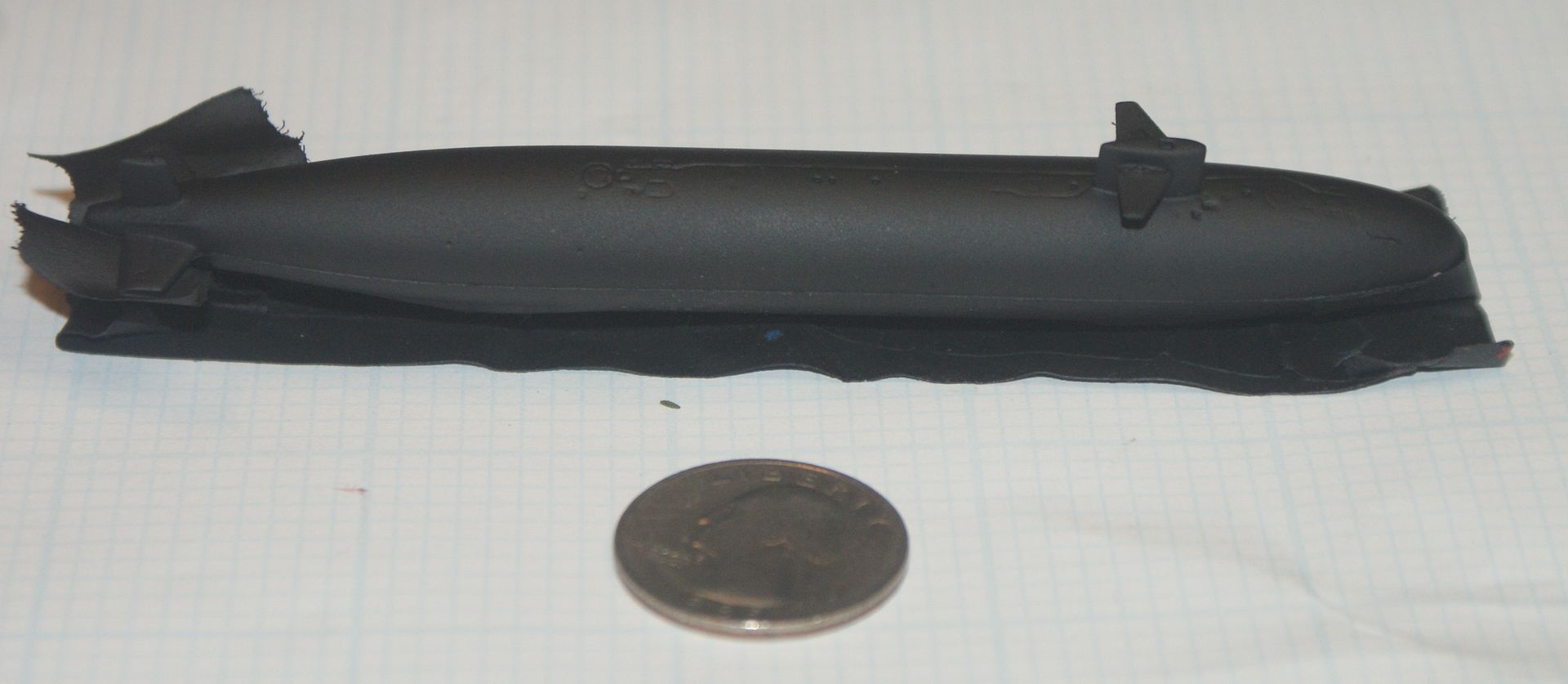 I also sprayed the base with the flat black…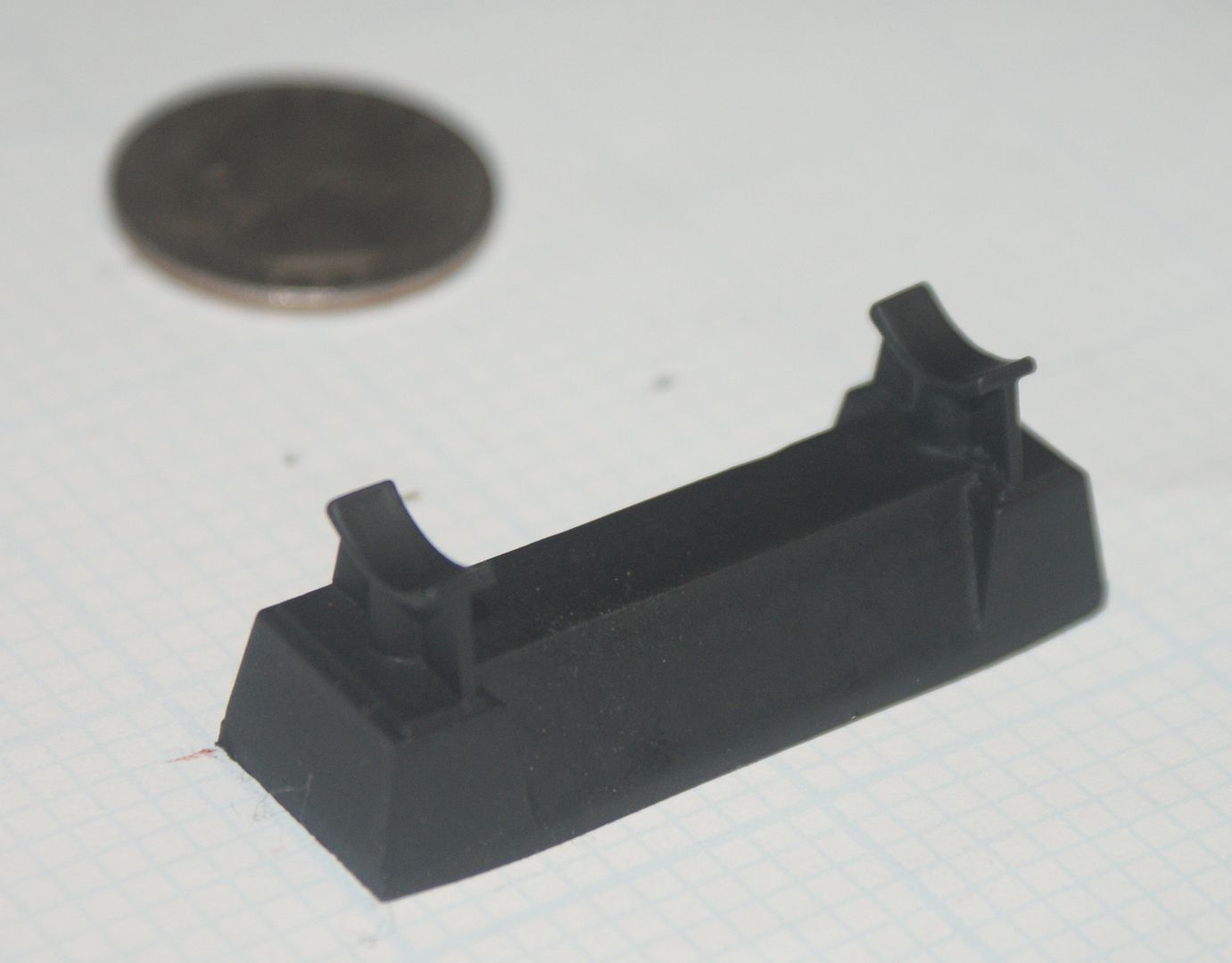 …And then brushed the lower part of it with two coats of Tamiya Flat Brown Acrylic.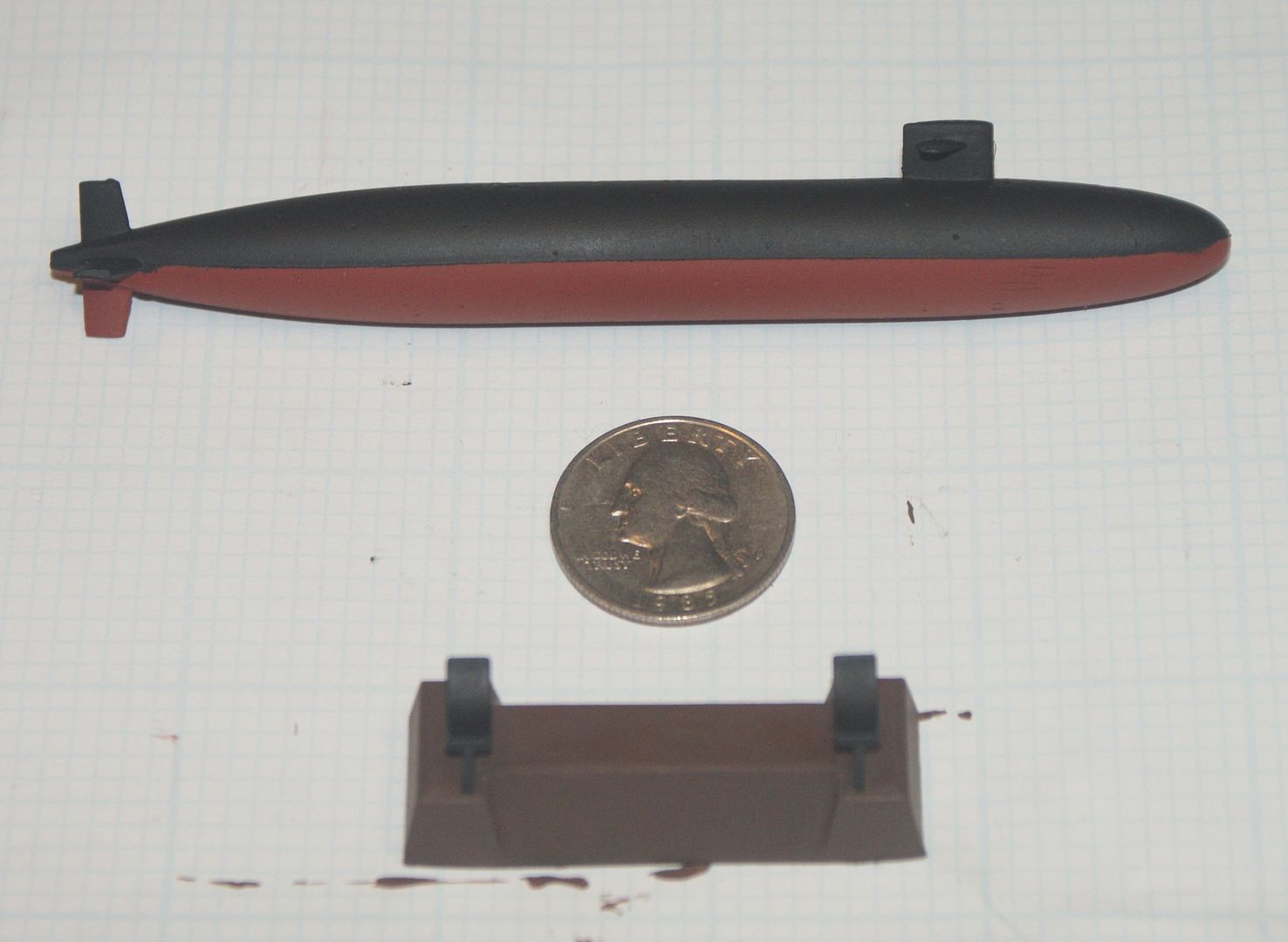 Next I brushed the base posts with two coats of Testor's Gold Enamel and used Woodland Scenics USA Gothic dry application (rub-on) decals to put the sail numbers on the model and the ship name on the base. As you can see, the numbers and letters aren't quite straight, but such is life.

I then took a sheet of decal paper to Kinko's and had them reduce the Thresher patch and print it for the base. After two coats of Pledge Floor Care Wood Floor Finish (with Future) that I sprayed with an El Cheapo air brush I got from Harbor Freight, I applied the decal and the scale on the front of the base and Thresher's motto "Vis Tacita" (Silent Strength) on the back. This was followed by more Future (too much I believe) and then a couple of coats of Testor's Dullcoat. Here is the completed model, that I just finished (it's Sunday night).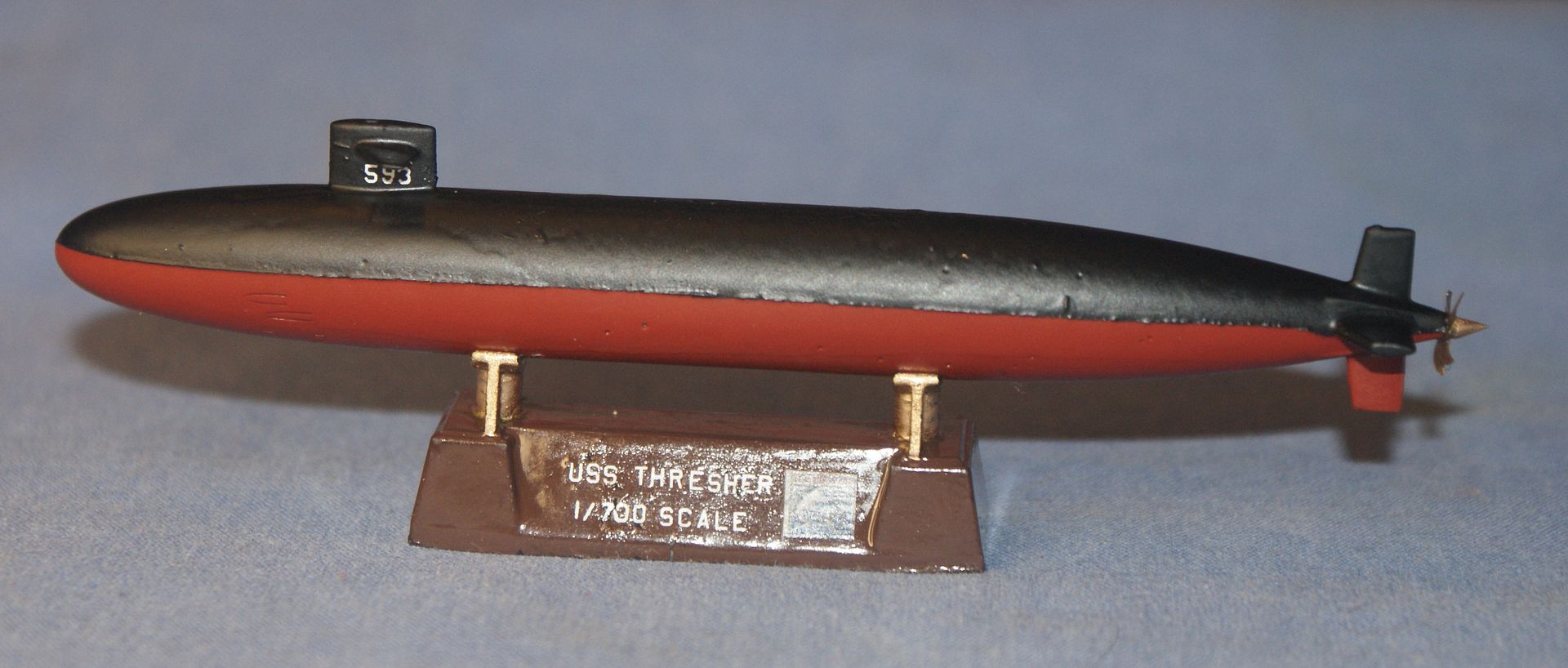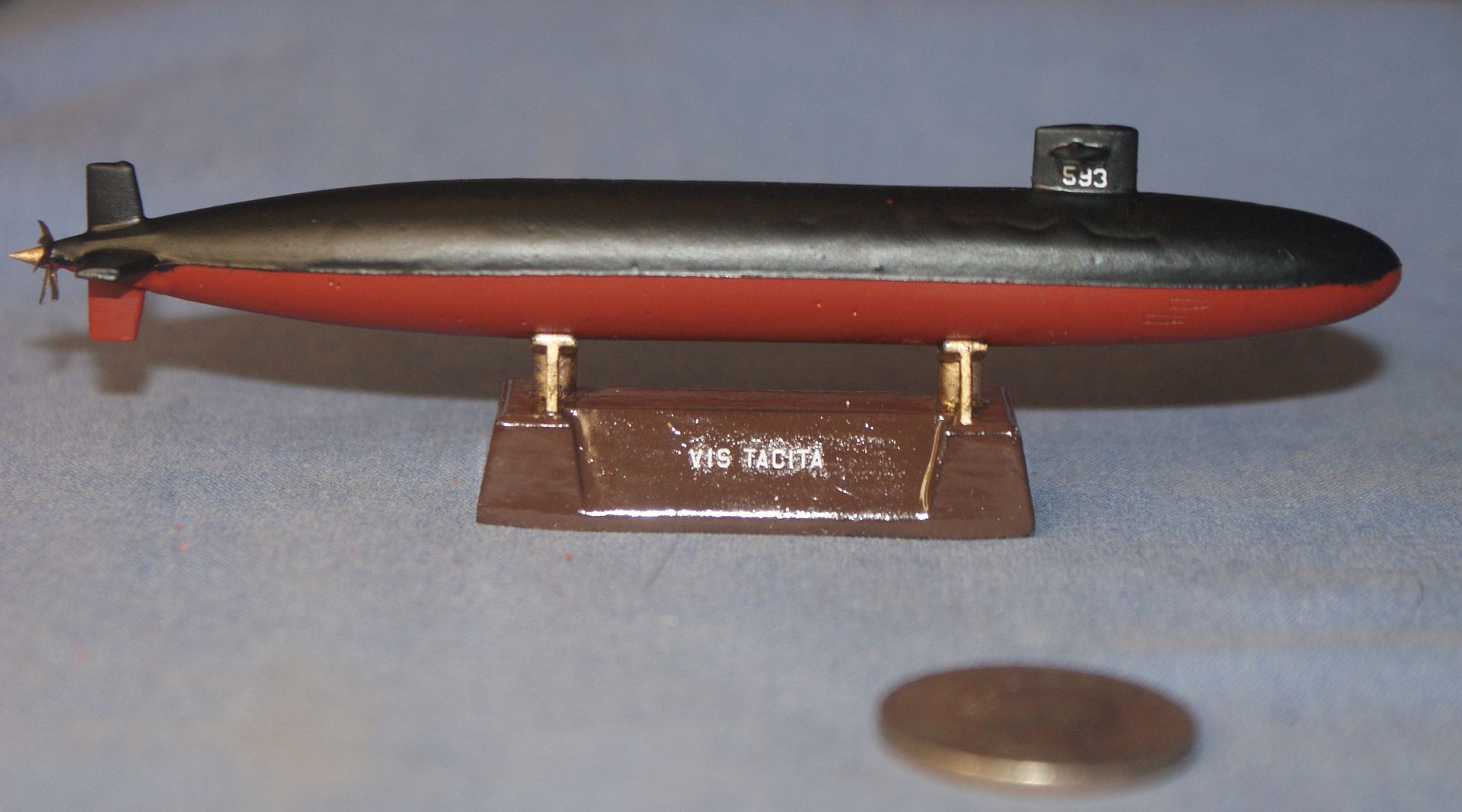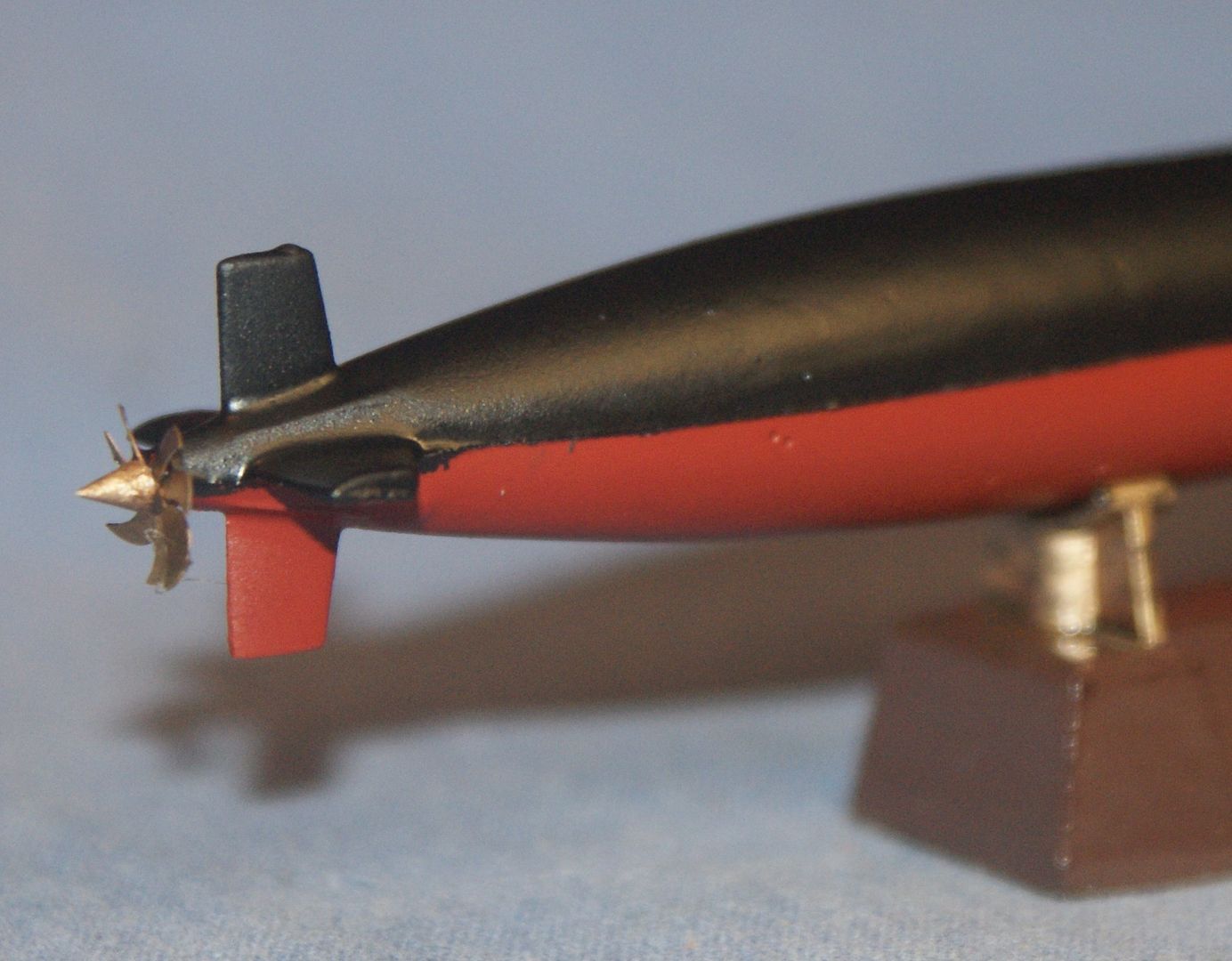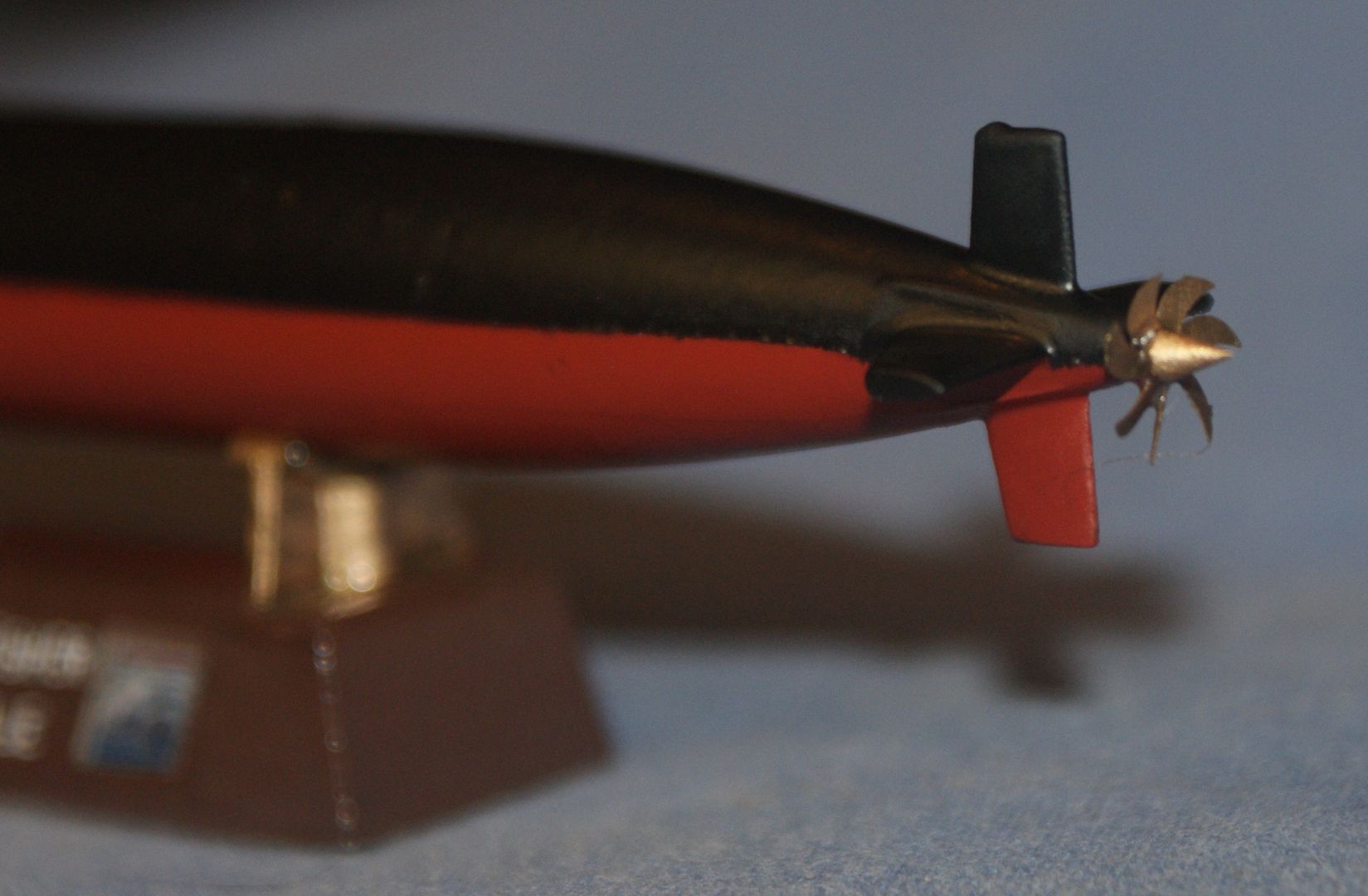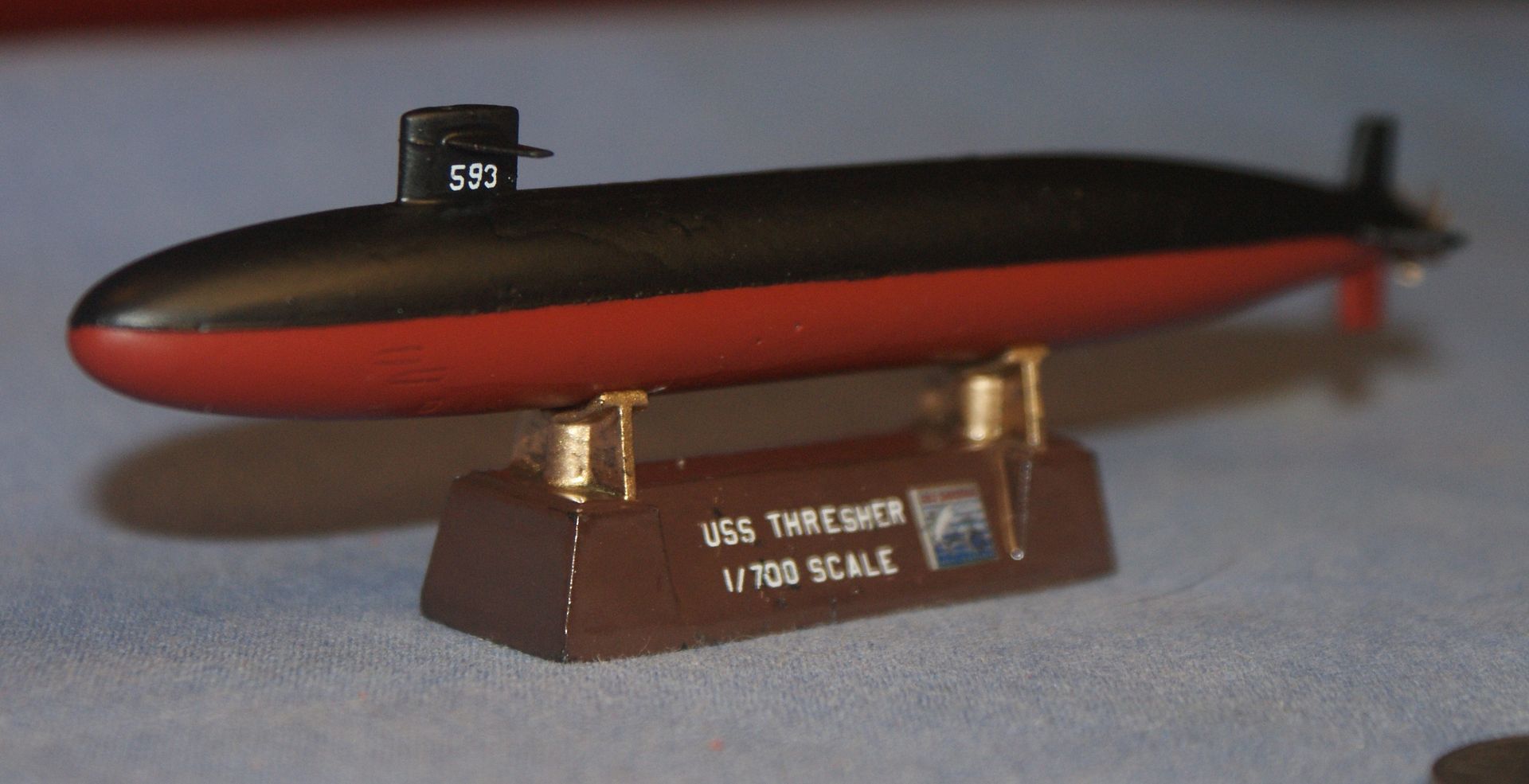 And here are a couple of pictures of her with Greenling.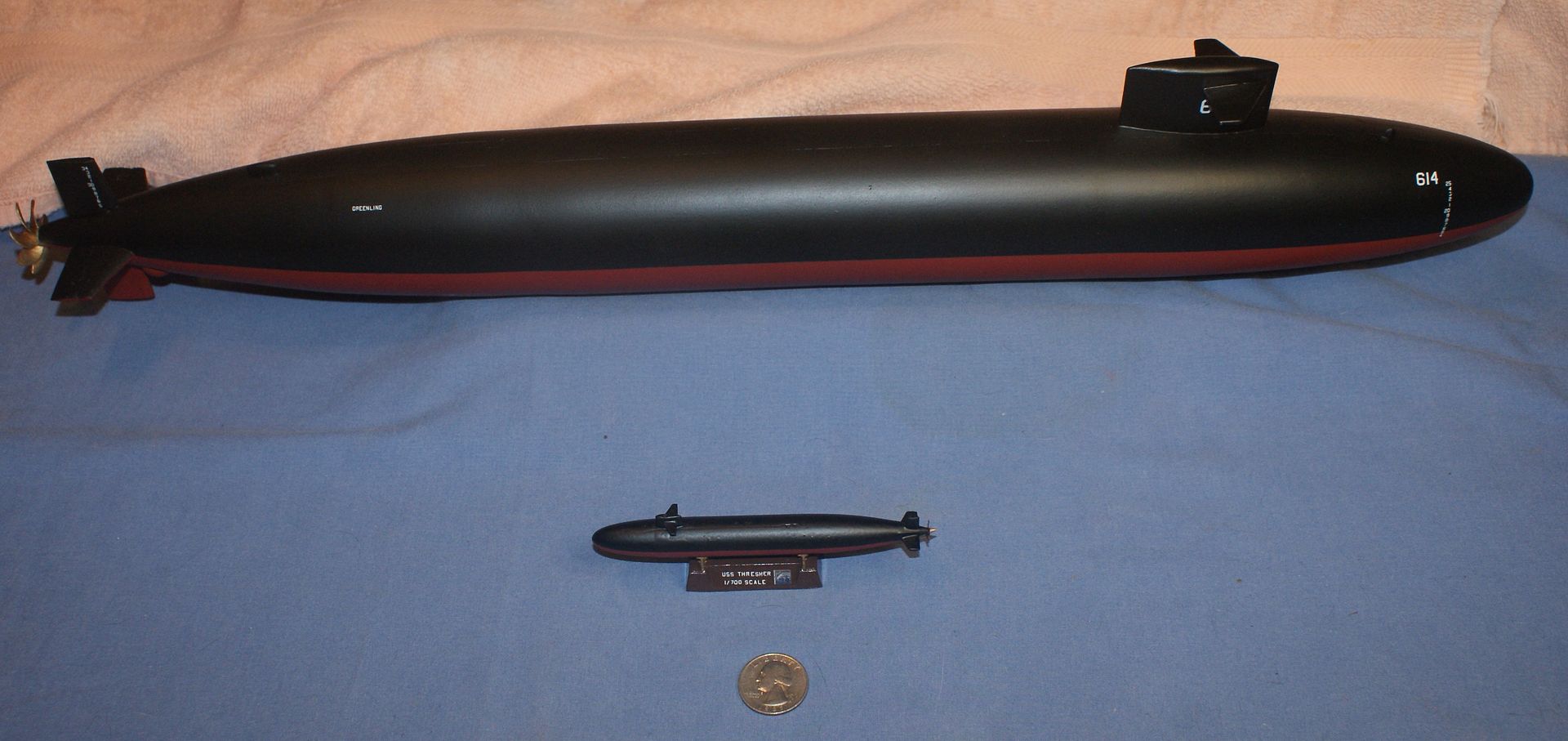 It is far from perfect and wouldn't win any awards, I know, but it is the first 1/700 scale model, and the fifth model at any scale that I have ever built. Next time I will be a little more frugal with the Future; one coat before the decals and one after. It was a fun little build though, and that's what it's all about.
CHEERS!!!