Good day all
I have decided to build my I-19 and after a lot of non productive research I have started my build. There is just not that much information on this class of submarine, but with the help of a 1/200 Nichimo I-19 submarine kit, and all the photos I could find I am comfortable with building this sub. My goals are to make the front planes retractable, working parascopes , working lights . and possible working torpedoes. but with the room I am going to need to make the retractable diving planes it may not be possible. I am planning a wood deck using a marine grade Teak milled by me in my shop. I am going to use a OTW WTC to run the boat and I have all ready had her in the pool and I used around 7lbs of lead to get waterline. This is a big sub. I have another reason to start this project: I have a major back surgery on July 10th scheduled, this will be # 5 and will be done by a robot. when the surgery is successful I will be out of pain and be able to get off of the drugs I have been taking since 2006. So with that said I have the saddles for the WTC made and installed
next will be the sub deck and the retract for the planes. followed by the wood deck and so on.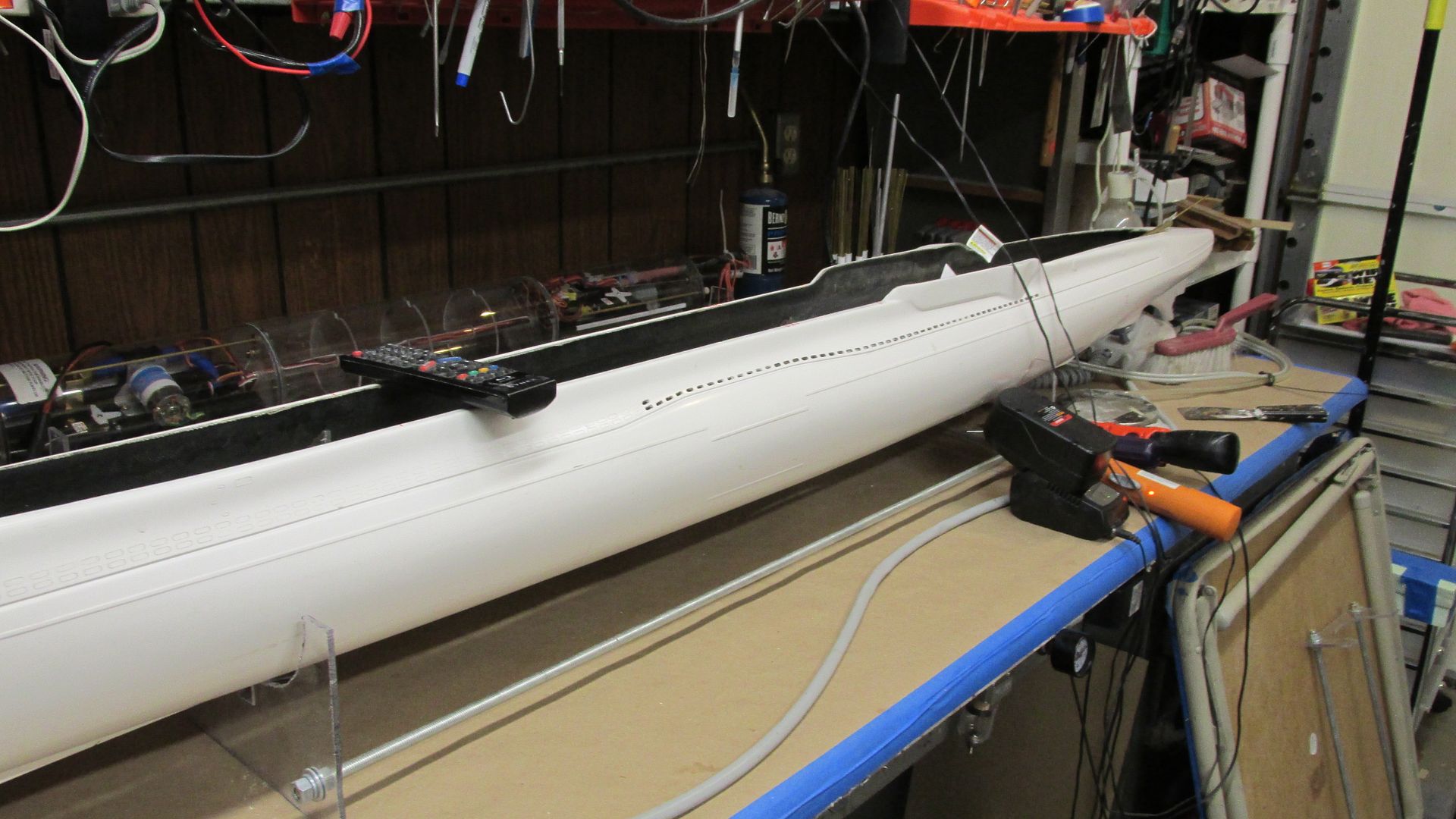 here is the full size print that I have for the sub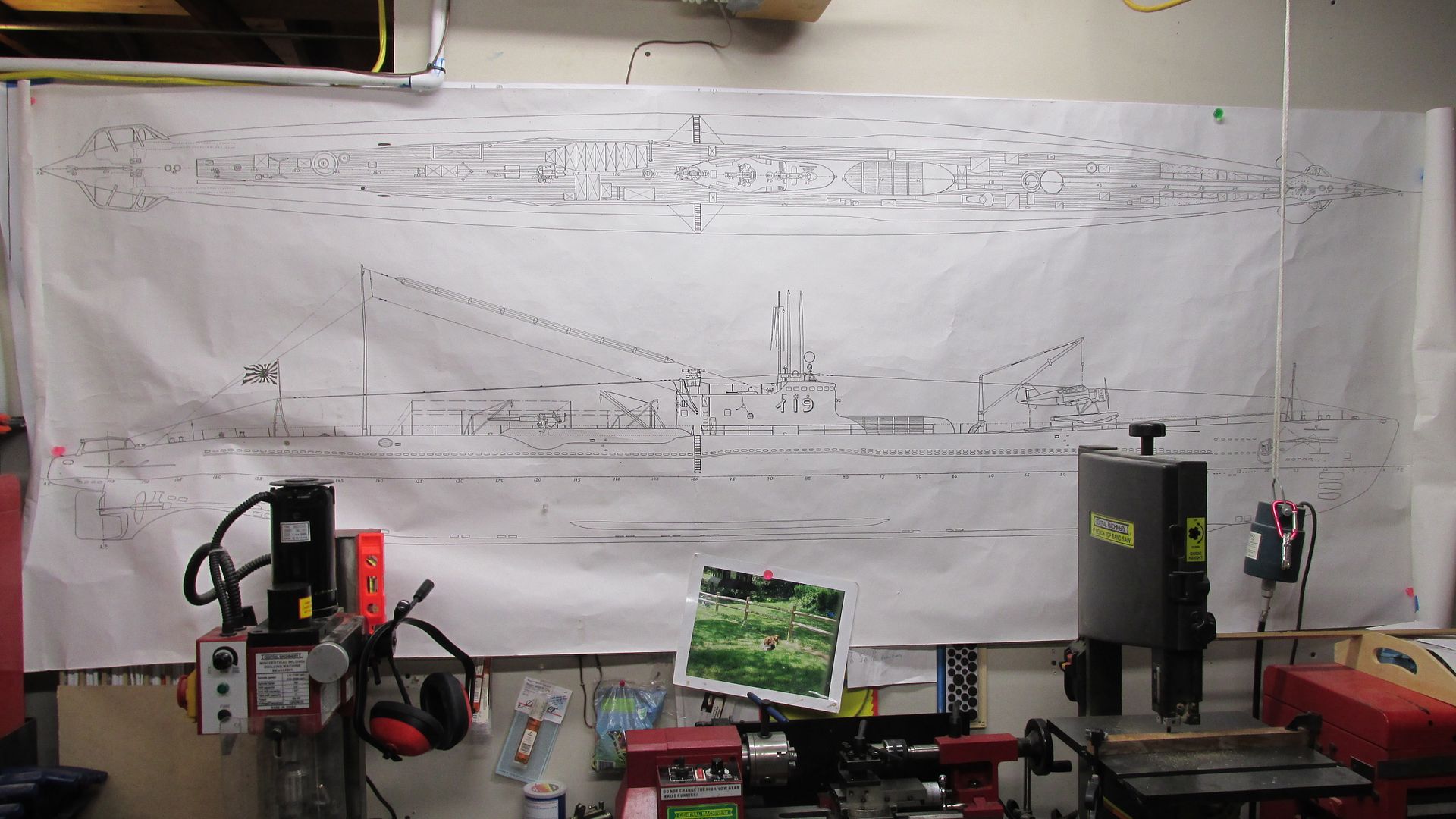 and a clean work shop, today I tore down my lathe. Cleaned the gunk out of it and boy what a difference, next will be the mill, then I will be ready to start the retract.
more pictures of the clean shop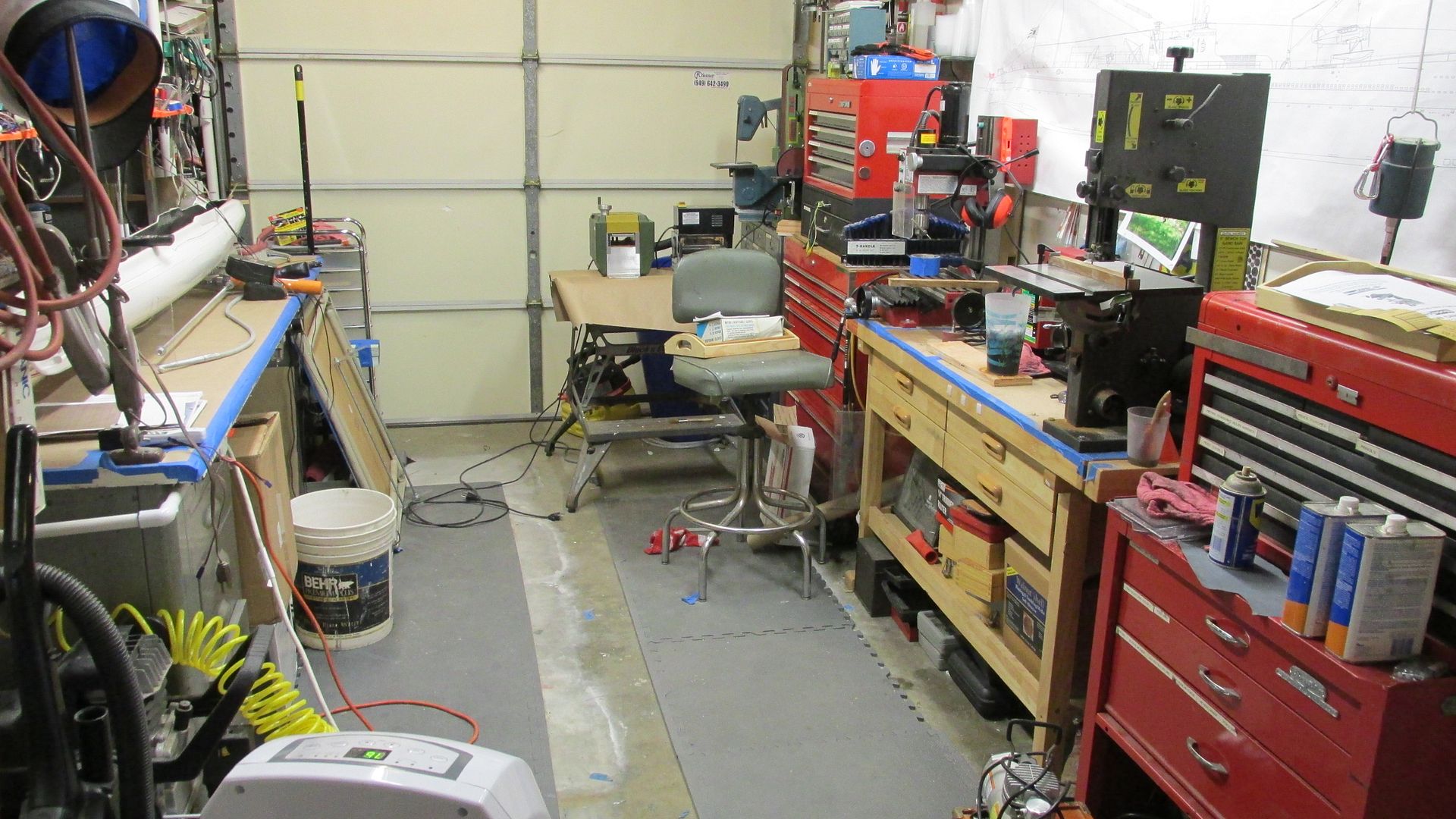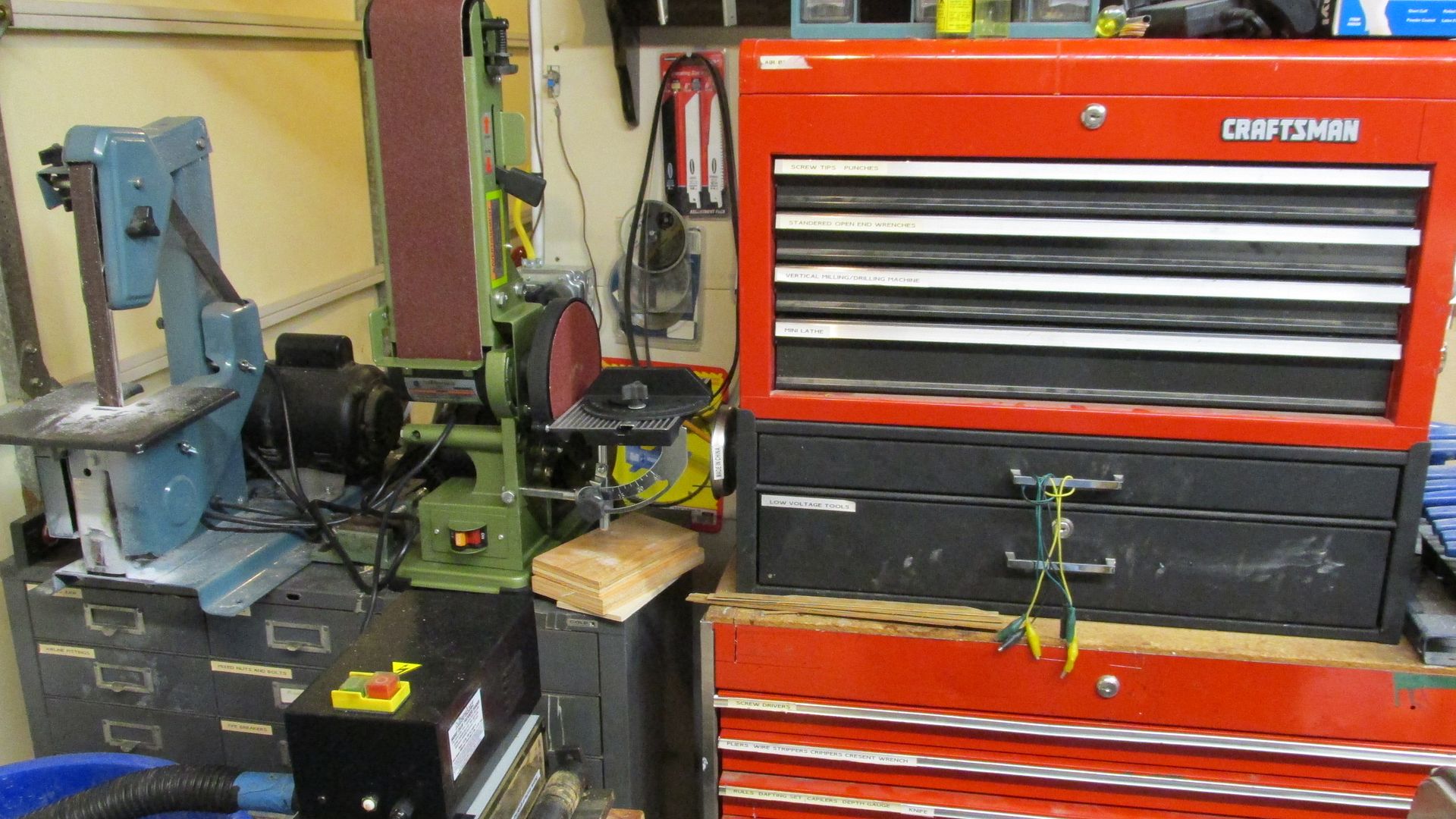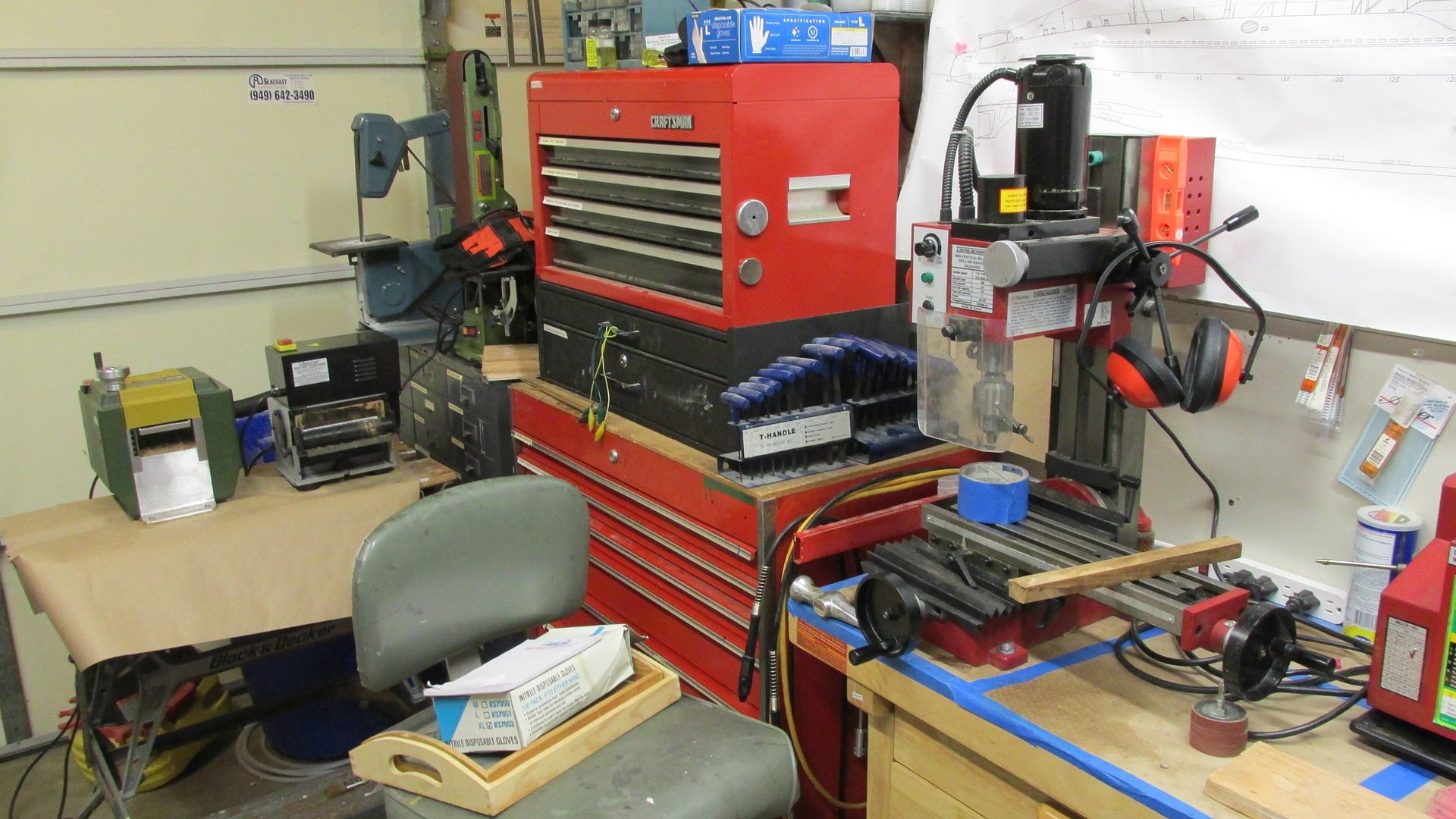 So this is the start. any comments or advice will be truly helpful.
Jim