New digital images:
1) Of the 'Gator Just posted on the navyandmarine.org website August 8 - 2004. This shows the rudders and flotation buoys that ere unknown until the recent discovery of the deVilleroi plans in Paris.

img]http://navyandmarine.org/ondeck/Alligator/Alligatorbot.jpg[/img]




2) A map of the first cruise of the USS Alligator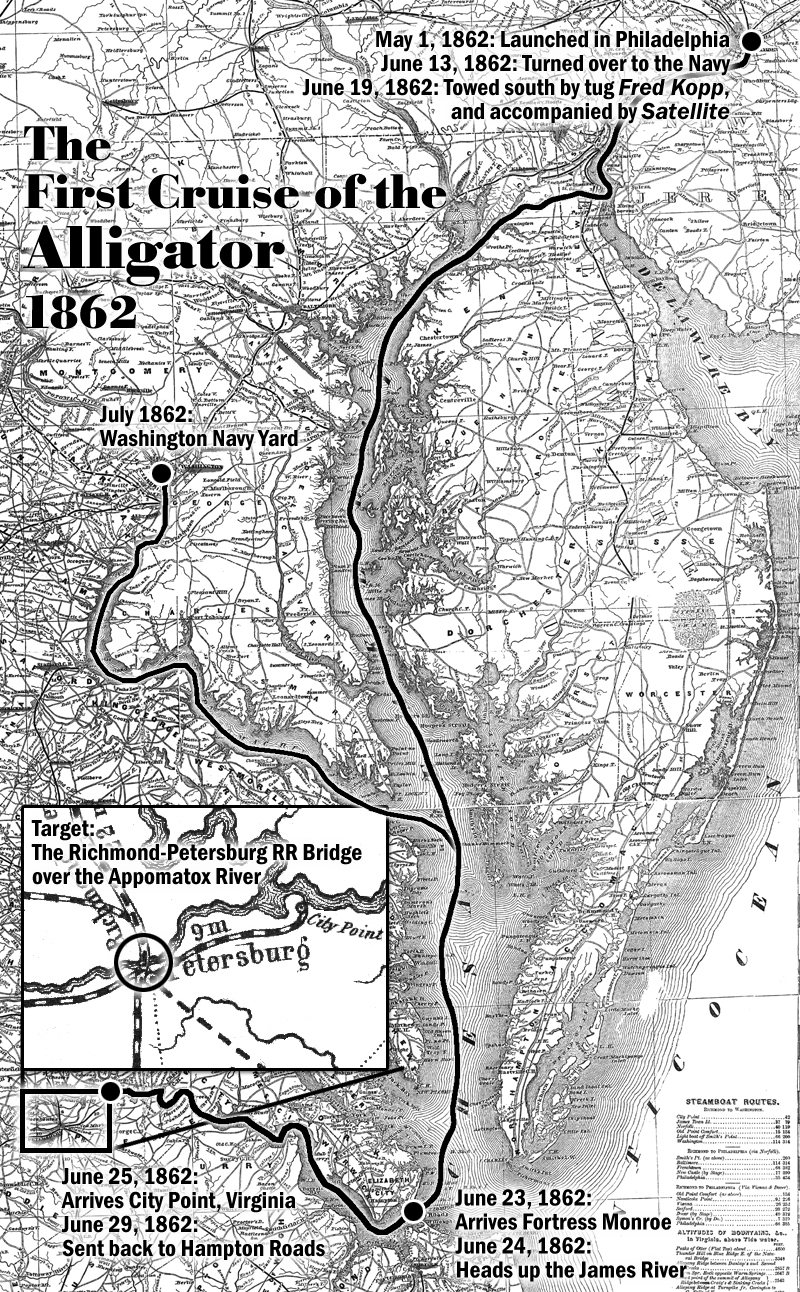 Records of the first cruise -



Order of the Secretary of the Navy to Flag-Officer Goldsborough, U.S. Navy, regarding the submarine propeller.

NAVY DEPARTMENT, June 19, 1862 .

SIR: The submarine propeller under contract with Mr. Martin Thomas will leave Philadelphia at 11 o'clock a.m. this day for Hampton Roads, via the [Chesapeake and Delaware] Canal. The boat is under charge of Mr. Samuel Eakin. Mr. Thomas goes to Fortress Monroe with the boat, which is, or should be, manned with twenty men, including the master, who receive $40 per month each, including subsistence. The master receives at the rate of $1,500 per annum whilst employed.

If the crew is not full, you can supply deficiencies. She is, or should be, prepared for operation with two torpedoes and all apparatus for submarine work. You will employ her for clearing obstructions in James River, or any other submarine work you may think proper, and supply the powder on Government account. A tug has been hired to tow her to Fortress Monroe, which you can discharge and use one you have already in use, or retain her with the propeller, as you shall judge best. Please report when the propeller arrives, and also when and where she shall operate.

The obstructions in Elizabeth River, and also the Merrimack and other sunken wrecks, may perhaps be looked at.

I am, respectfully, etc.,

GIDEON WELLES.

Flag-Officer L.M. GOLDSBOROUGH,
Commanding, etc., Norfolk , Va.


3) Map of the Gator's second cruise showing the search area.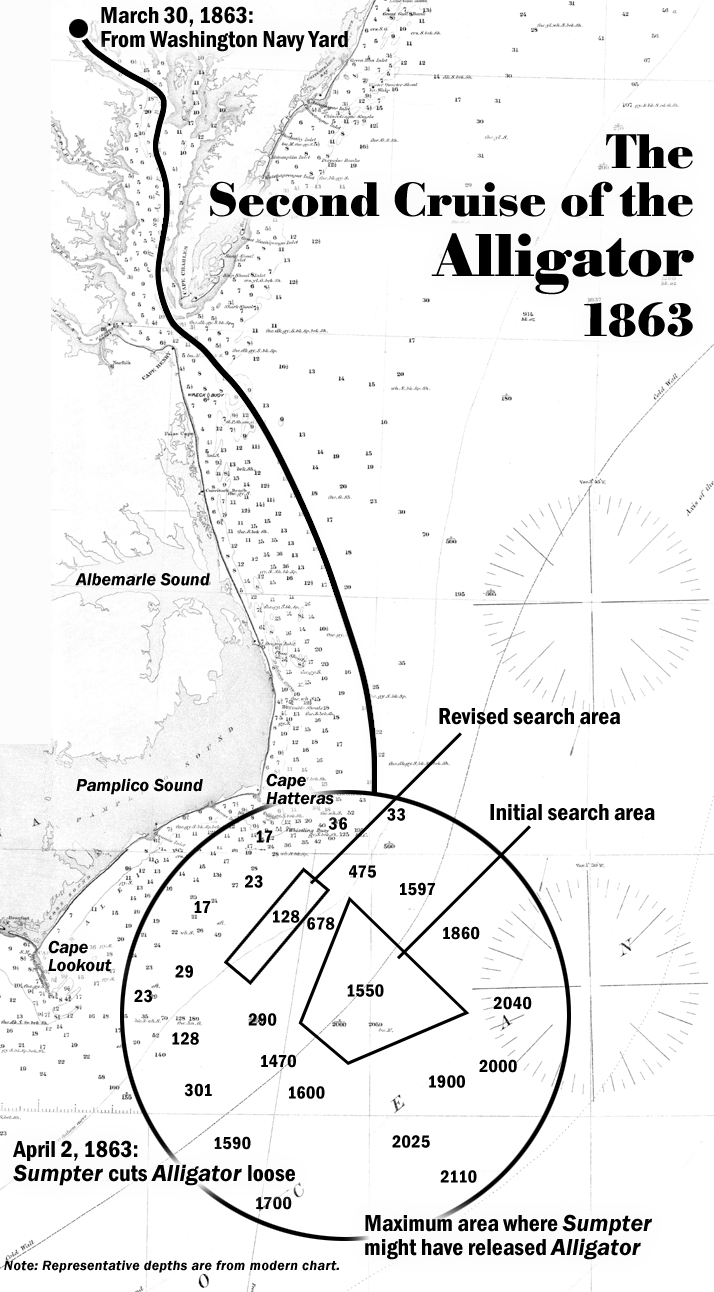 Edited By TMSmalley on 1092076826