Hi all!
Just chiming in here with a question or two
First off, Im Ex, and there should definitely be more model subs in phoenix! Too dry out here not to take advantage of the local poolspots haha!
But, in all seriousness, I migrated over here as a result of a CL purchase. I mainly work on surface ships at the moment, which, are indeed much easier.... having to only be watertight on the bottom
But, I recently picked up a Revell 1/72 Flower Corvette, and with it came a revel 1/72 Gato, and a Revell 1/72 VIIc! Needless to say, I was impressed with the sheer size of the models! And though I threw them in the closet to work on the flower, I began to research them, and see how people were converting them to RC.
I ordered a fittings kit, and both of those came in today, and I am beginning to work on installation tonight. I was impressed with the kits, but, I have now reached a dilemma....
What WTC to use in the subs>????
Essentially, the only features I am really looking for beyond functionality, is a working torpedo system, to play tag with my boats. The boats have the ability to drop charges, set mines, ect, but, I think it would be extremely cool, to be able to play around with a few friends in my backyard pool, basically just chasing each other around.
I have no problem busting out the acrylic tubing, and making some bulkheads out of resin, having done a good deal of funning around with casting in the past. But, I have been working a ton of hours lately, and really don't see that changing in the foreseeable future. If I hope to see these get done in the near future.... or at least to stay on to of my model fleet. I was looking into buying at least one of the WTC's from a kit/seller
I have been trying to get in touch with Sir Dave, and I have been briefly glancing over the wtc's available from Caswell, and I was wondering.....Does anyone have any more suggestions to manufacturers of WTC's for the Revell models? Basically, I am trying to have at least one up and running in a month or two, so I can see if its as fun as I hope it will be.
So basically, in a nutshell I am looking to get
1. A WTC base, I have Rx units and esc's and such,
2. and any ideas on a torpedo system. (I have been googling) My current idea of a micro battery and motor in the 1/72 tube works horrendously, and its time to find a better idea for torpedos.
And first post!
Hello all!
Thanks guys!
The glorious mess all over my bench. This was the first day I unpacked everything to see what was there. Been building the revell flower for a few days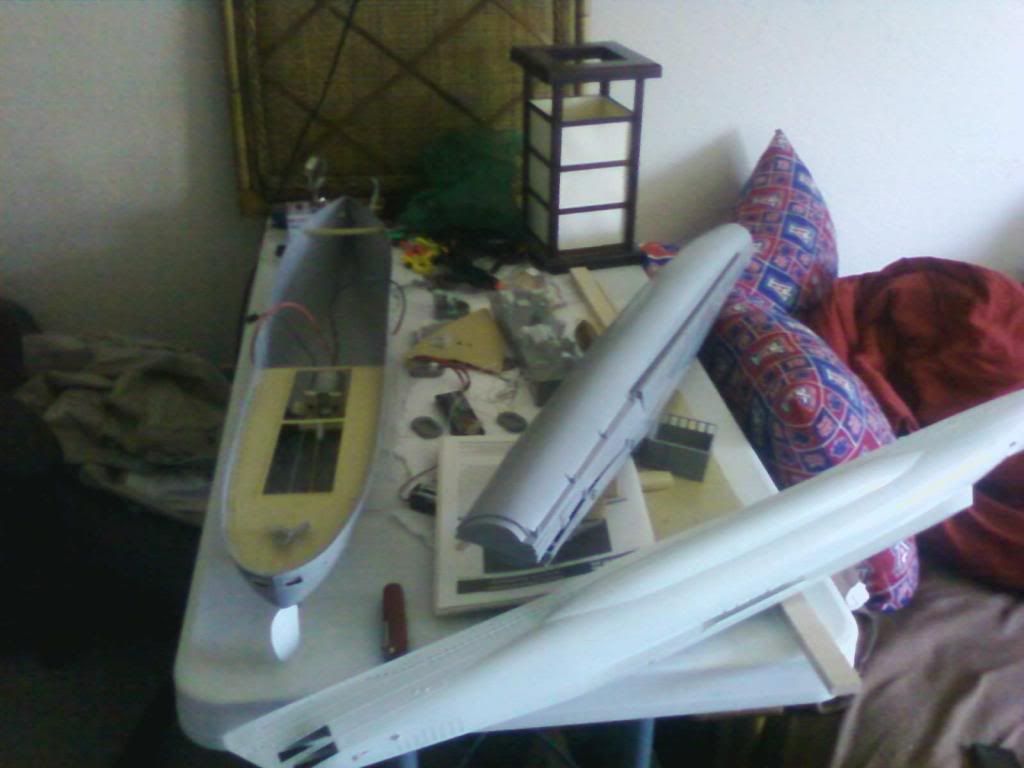 Graintastic picture of the flower and the schnell.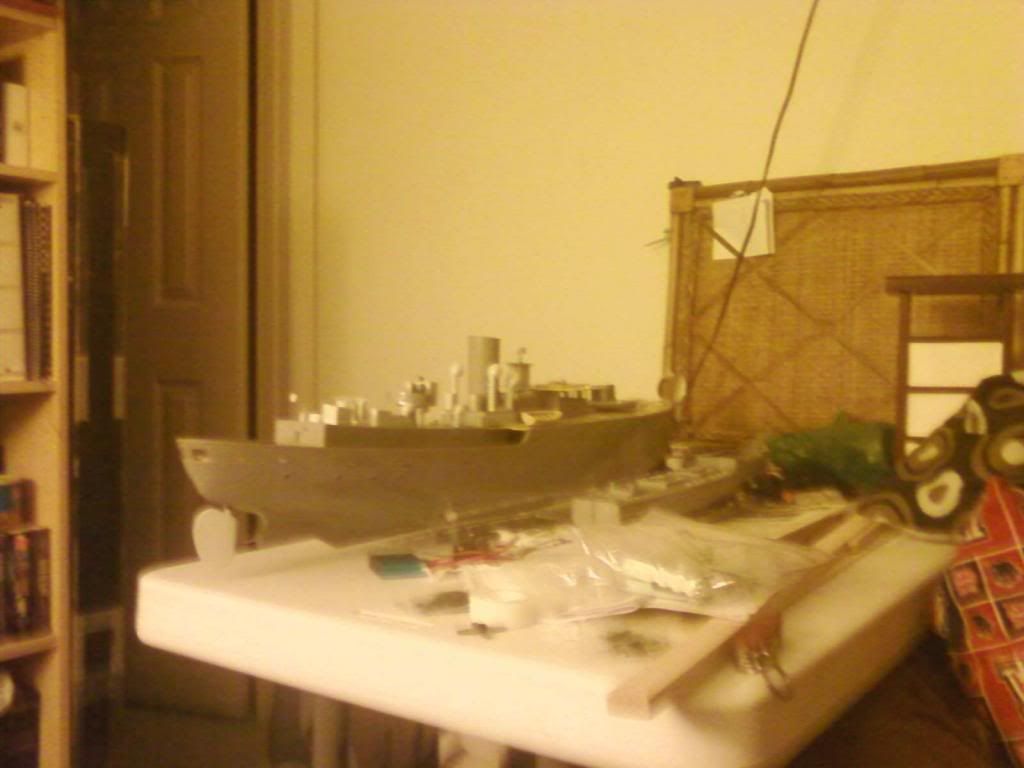 The Type VII in Progress. Pulled this one out a few hours ago!