SubRon5 members Gail Phillips, Jeff Porteous, Tom Kisler, and myself, had a wonderful time at SubRegatta '06 in Carmel. The site and hotel were outstanding -- only to be surpassed by the people we got to know over the course of the weekend.

There were a tonnage of boats on display and in the water. We got a chance to run both days and Sat. night. When it was all said and done, SubRon5 members had brought home the following awards.

2nd Place Photography: Tom Kisler
Most Humorous Photograph (special award): Tom Kisler

1st Place R/C Navigation: Paul Crozier
2nd Place R/C Navigation: Jeff Porteous

Here's some big whopping images of the fun:

Me and Gail running on Sunday afternoon.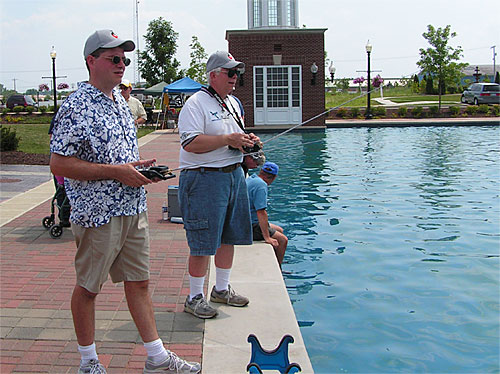 Jeff warming up before making his run on the nav course.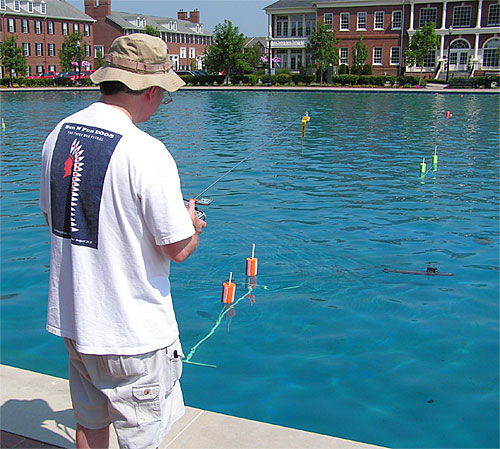 Blueback, Alfa and Thresher during joint ops on Sunday afternoon.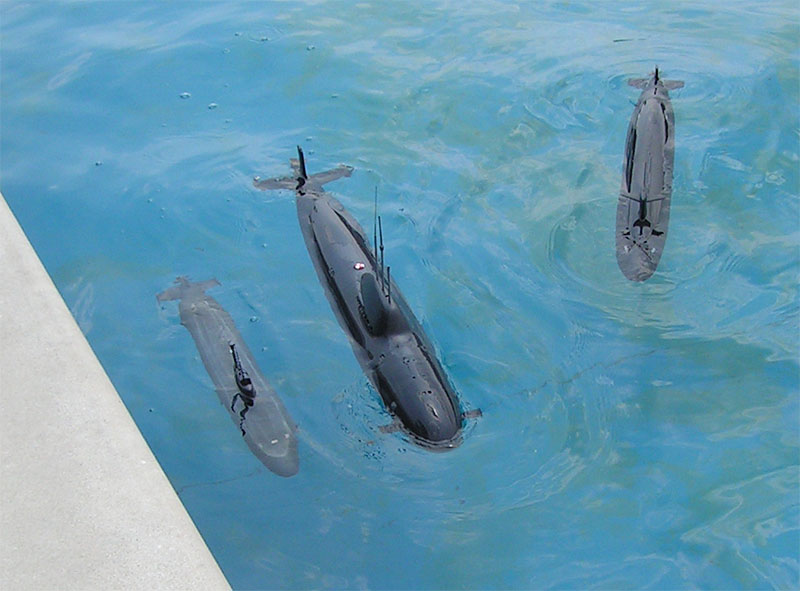 Again, our hats are off to our hosts: SubRon6 and the Indy Admirals. They did a magnificent job!