Well, we had another fun weekend of running and fellowship. The water was green and very clear. Cool breezes kept the heat at bay. Walk-up attendance was down but running boats were way up! Here are a few examples: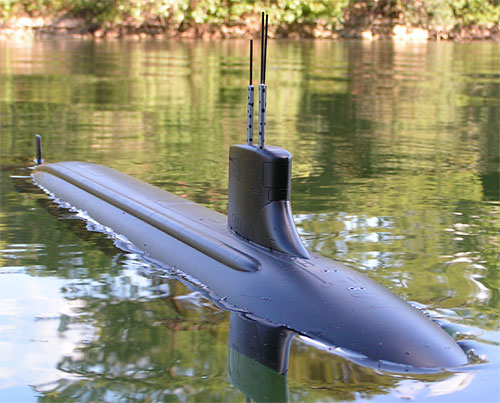 Gail Phillips unveiled his new ThorDesign USS Seawolf. It's maiden voyage was flawless and she ran on rails submerged.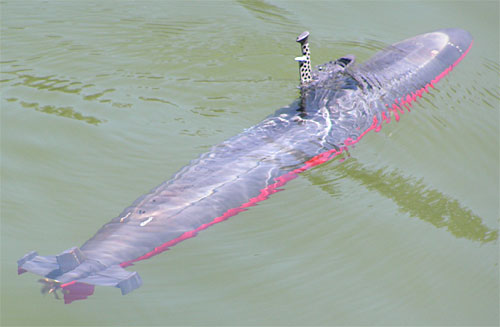 Jeff Porteous' USS Blueback returned for another patrol as nimble as ever. She danced through the nav course.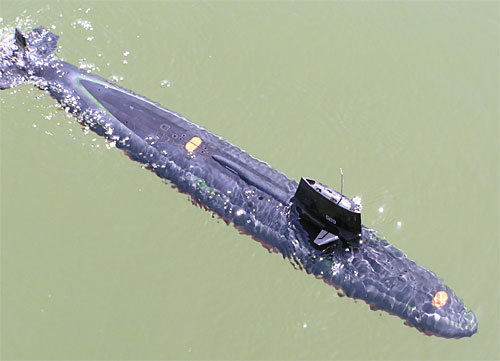 Tom Kisler's USS Scorpion also returned looking great.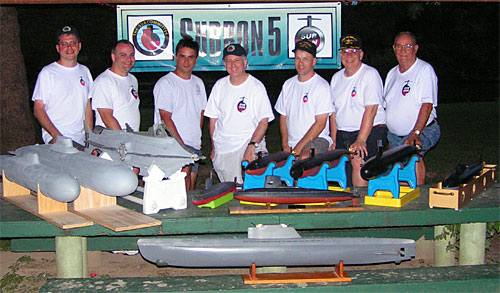 Saturday was a long day (and night) of running. Pictured celebrating another clean sweep is (l-r) Paul Crozier, Carl Dietz, Wayne Frey, Jeff Porteous, Tom Kisler, Gail Phillips, and Albert Johnson (Don Baker is not shown but was an integral part of the run the entire weekend).