Below are some exceptional boats which attended Georgetown for the first time this year.

The first is USS Scorpion (SSN-589) in 1/96 by Tom Kisler of Potter, NE. Based on the D&E kit, Tom produced an exceptional model. The detail, weathering and stand are top notch. This is Tom's first r/c sub -- he honed his painting skills on static kits. The boat made it's initial runs on Saturday. We look forward to many more patrols with the fleet.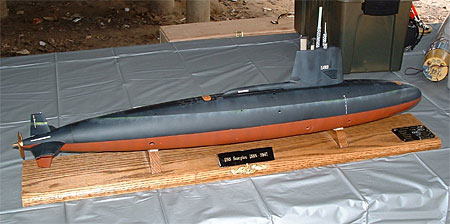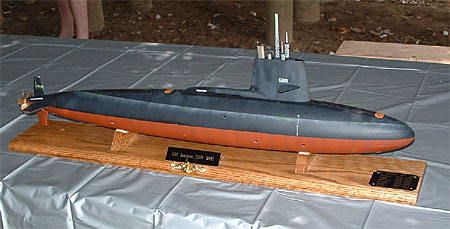 The menacing boats below are by Jim Humphries. They are crafted from scratch in wood and are powered by rubber bands for pool operations. The Verne-style Nautilus was built in the late 1980's -- still looks great! The third profile boat of a WWII fleet boat was built by Jim's young friend Trevor who also attended.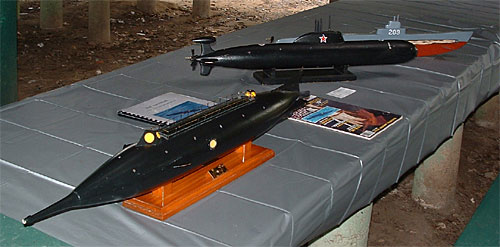 Tom, Jim and Trevor are three great modelers and were wonderful additions to this year's event.