Attention SubRon6ers!
Just a quick note that the 2009 SubRon6 Spring Fun Run is now scheduled for June 20 at the Carmel City Reflecting Pond. Yes, I know it is Father's Day weekend, but you'll be home on Sunday and it IS YOUR WEEKEND - you get to chose what you want to do!
Start at 10 AM on Saturday, June 20 and run as long as we like.
If you're in town the night before, we will meet at the Carmel Comfort Suites (our official hotel so get your reservations in now!) around 7PM on Friday June 19 and then we'll head over to Fridays for dinner. There is a special rate of $77. for AAA members, so be sure to mention your membership.
If you aren't a SubCommittee member, but are curious to see what this great hobby is all about, feel free to come anyway. There are lots of guys who can give you advice about your project.
Everyone please bring any submarine projects you are working on, running or not!
Be there or be square!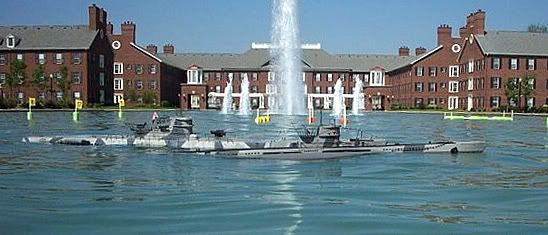 Tim Smalley
(651) 493-0863
pager (651) 610-0025